The holiday season is fast approaching, and you're looking for a way to get home for the holidays that doesn't require hours in line at airport security or cramped, uncomfortable seats on trains. But there's a new way to travel, and it's in the lap of luxury – take it from Chad Scarborough, Founder of The Jet, a bus company that provides a travel experience you don't have to just grin and bear.
What's The Jet?
The Jet is a luxury bus that runs between New York City and Washington D.C. that launched in November of 2021.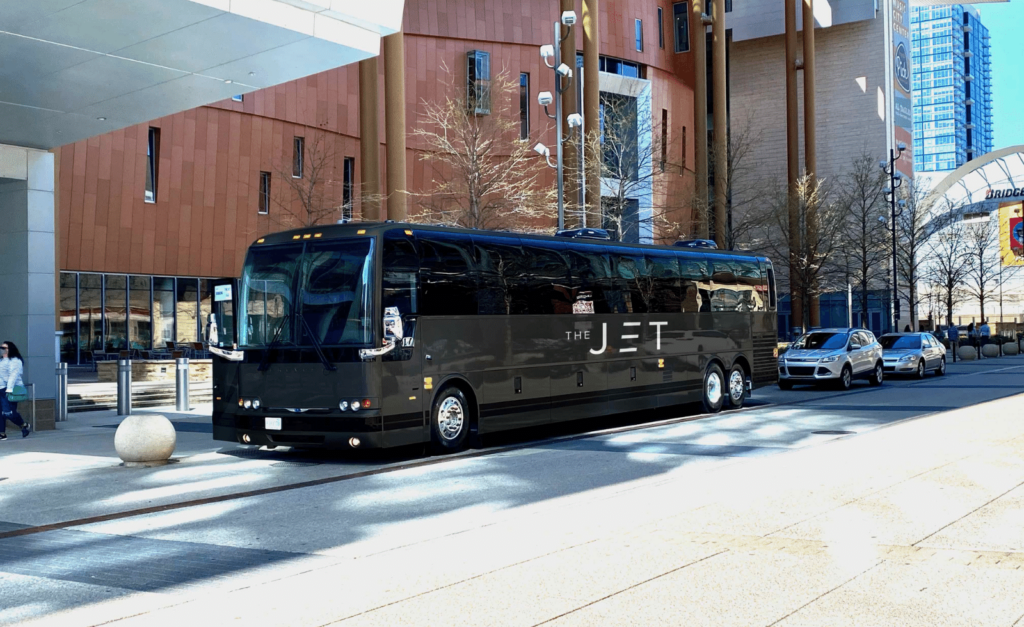 "I actually had the idea a decade ago when I was stuck on a miserable intercity bus ride – the trip took forever, the air conditioning wasn't working, we ran out of water halfway through the trip," Scarborough says. "And, sitting there, I looked around and thought 'this doesn't need to be this painful.'" That's how the idea for The Jet was born. Several years later, following the success of other luxury motor coach companies, I decided to give it a serious look."
The Jet has four buses in its fleet but is adding more in the near future. Additionally, in the coming year, they're investigating how to expand to new locations around the Eastern seaboard.
"I think there are some obvious expansion points in this corridor—Philly, Baltimore," Scarborough says. "We plan to focus here over the next couple of years and then grow regionally from there."
Why is it different?
The things that differentiate The Jet from other bus services are its amenities and seats.
"We have a large, upscale restroom in the back, an onboard attendant serving drinks, snacks, beer and wine that are complementary, and the fastest WiFi in travel, fast enough for every passenger to stream video," Scarborough says.
In addition to the WiFi, food, and drink offerings, The Jet's added luxury is in its seats, which are different than any other in travel.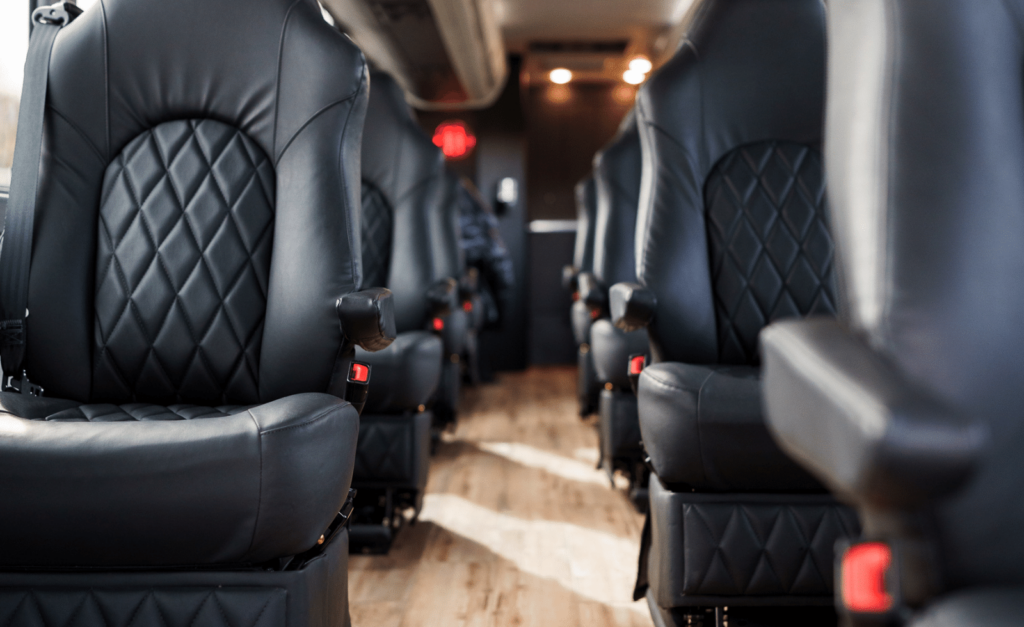 "The HoverSeats is probably our coolest feature," Scarborough says. "One of the issues we face here in the Northeast that is worse than some other areas of the country is really bad stretches of road. So, in looking to alleviate that, I came across the fact that Bose audio had been selling these very high-end, motion-canceling truck driver seats since 2010 that eliminate 90% of bumps and vibration from the road." 
Scarborough says that this is the first time this kind of technology has been used for passengers and is, in principle, based on the tenants behind noise-canceling headphones – travel blogger Jeb Brooks gushes about them in his review, where you can get a good look at how big and cushy they really are.
The best The Jet can get
Scarborough says that The Jet strategically caters to young professionals between the ages of 25 and 34. For those who need to work as they travel, The Jet's WiFi can't be beaten – in fact, Scarborough says that some regular travelers have already ridden The Jet over twenty times.
Additionally, Scarborough recognizes that one of the worst parts of bus travel can be the traffic, and many commuters who choose trains or planes are opting for a quicker trip rather than a more comfortable one. But Scarborough says that traffic is something that The Jet pays close attention to, and they've made a lot of adjustments to accommodate potential issues.
"We've been running over 90% on time so far, much better than trains or airlines," Scarborough says. "On the rare occasions that a trip gets delayed by more than an hour, we offer all the passengers discounts so it's not a total waste. Plus, when you are stuck, there's no more comfortable place to be. So it's not nearly as frustrating as other forms of travel."