Winter is not exactly popular. Only 7% of Americans surveyed in a YouGov poll said that winter is their favorite season. Yes, summer calls for beach weather. Sure, fall is synonymous with beautiful foliage and pumpkin spice lattes. And spring does bring a sense of renewal. But what about winter vacations?
Winter can be magical if you are open to getting out there and enjoying it. Here are five winter vacations that will have you booking a trip and reconsidering your favorite season.
1. Lapland, Finland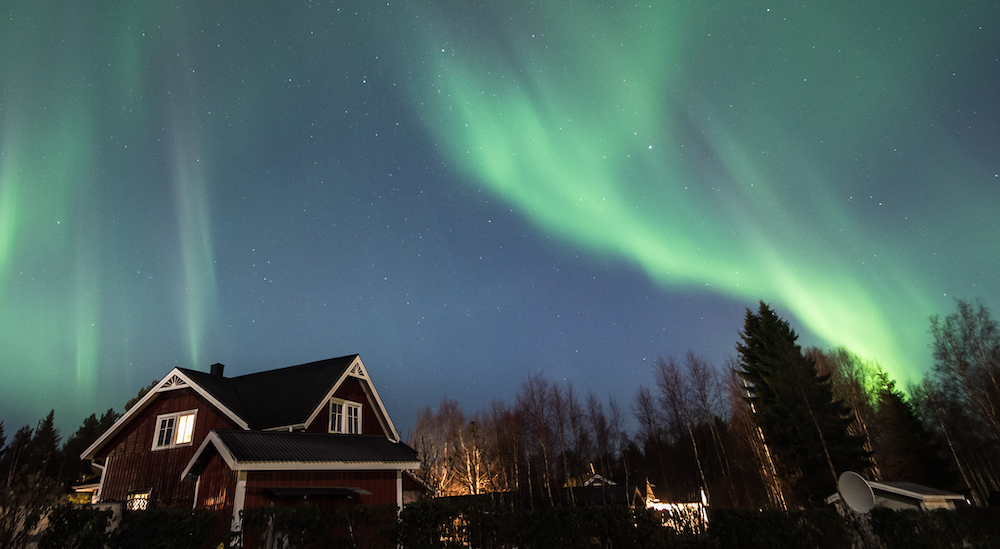 Lapland is Finland's northernmost region. It's pretty much where you'd expect to find Santa hanging out on his days off. For one, there is an actual Santa Claus village in a town called ​​Rovaniemi, where kids (and grown-ups) can hang out with elves and reindeer – and meet Santa himself, of course.
Book a snowmobile tour to explore the Arctic and bask in the glory of secluded forests and frozen lakes. Finish the day by warming up in a Finnish sauna, and, if you're lucky enough, witness the Northern Lights. Perfect as far as winter vacations go.
2. Jackson Hole, USA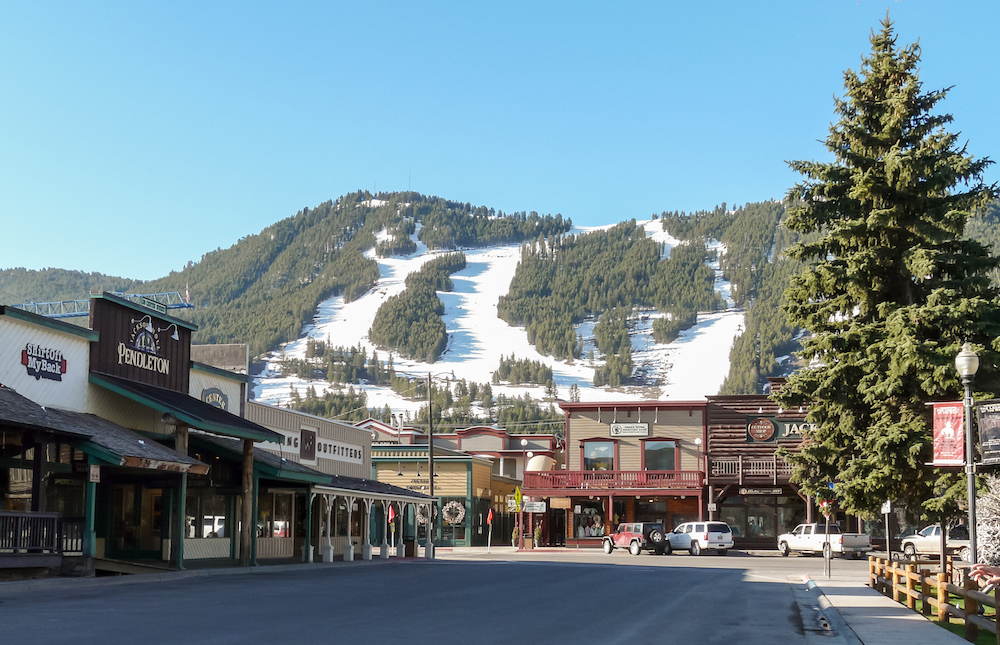 If you're a skier or snowboarder looking for a new challenge, look no further than Jackson Hole, Wyoming. The majestic mountains of the area provide world-class terrain and satisfying powder. Jackson Hole Mountain Resort is home to the longest vertical descent of the country with a drop of 4,139 feet.
Not an adrenaline junkie? Take a tour through Yellowstone National Park or Grand Teton National Park and admire the wildlife and views. Downtown Jackson is fun, too. Stop at the famous Million Dollar Cowboy bar for live music, a drink and a bite.
3. Whistler, Canada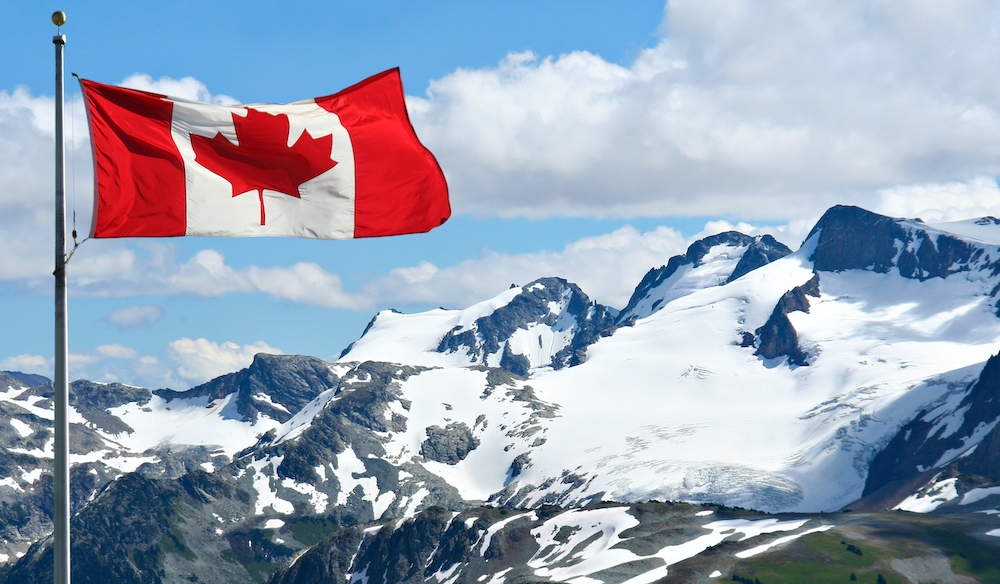 Located north of Vancouver, Canada, Whistler is a must-see for travelers looking to immerse themselves in a real-life winter postcard. It's a ski town, so you can get your fix of winter sports there, but it's so much more than that.
Spend a day at the stunning Scandinave spa, where you can pamper yourself and soak in a hot tub in a literal Nordic heaven. Try the PEAK 2 PEAK 360 Experience, where you ride a gondola to access unparalleled views of Whistler Village, mountain peaks, lakes, glaciers and forests. If you're a foodie, you'll be pleased with Whistler's fine dining options.
Quebec City, Canada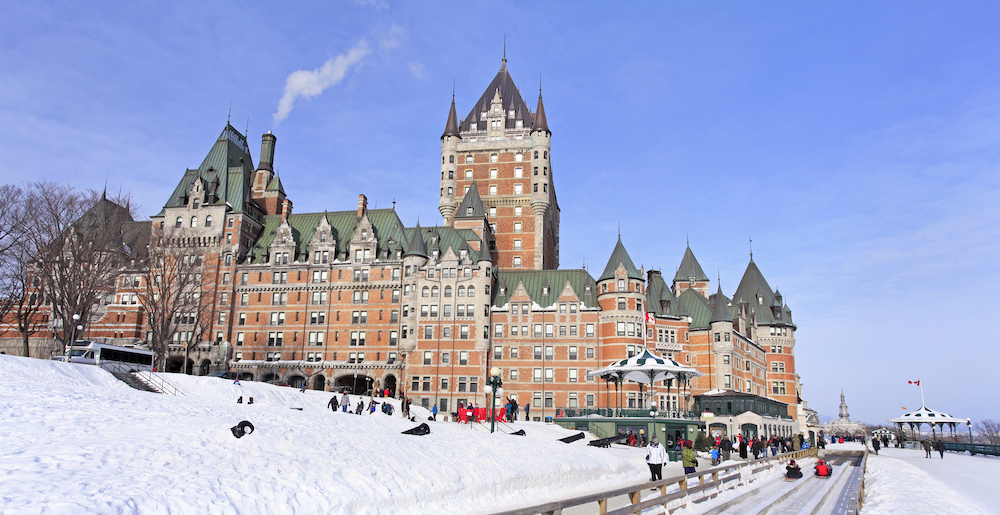 On the other side of Canada is Quebec City, a historic French Canadian city that will give you a taste of France in North America. Surrounded by fortifications dating from the 17th century, Old Quebec is a UNESCO World Heritage Site.
Check out the iconic Fairmont Le Château Frontenac hotel or stay there for the full castle experience. The toboggan run on the Dufferin Terrace right next to it is one of the oldest attractions in the city. Zoom down the slide, then grab a Beaver Tail – a fried dough Canadian dessert – and a hot chocolate.
Vienna, Austria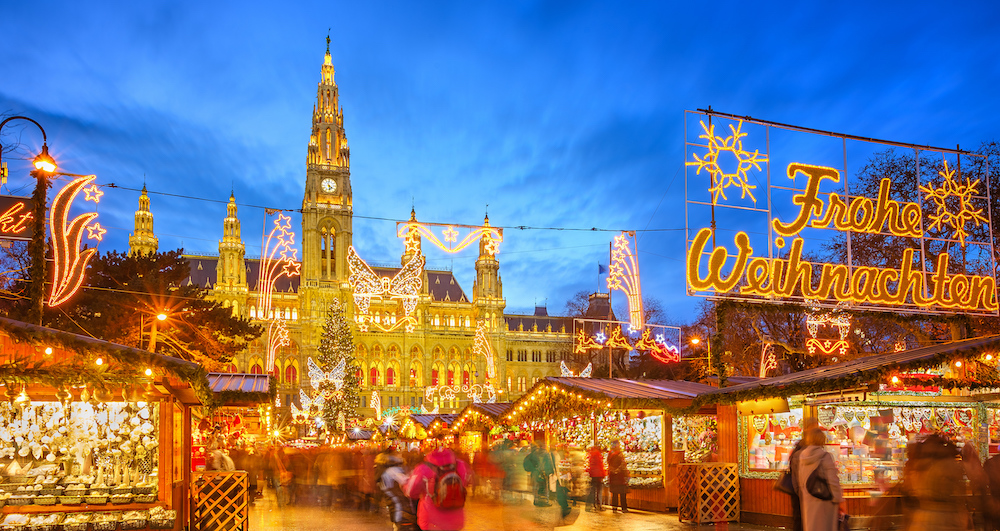 The Christmas markets of Vienna, Austria, will make you feel like you're in a fairy tale. The city lights up between mid-November and December 26, a tradition that doesn't get old and delights locals and tourists alike. Take a slow stroll through the various markets and sample seasonal street stall treats such as wintery punch and roasted chestnuts.
You'll also want to head out of the city and visit at least one mountain village. Hallstatt is a popular one, but it's definitely worth a visit if you're looking for a lakeside winter wonderland.