Austin, Texas is the land of music, start-ups, and young people. At least, that's what I thought before I took a trip there myself. But the city is much more dynamic, full of hidden gems galore – and there's a lot I didn't know about this beautiful city that you probably didn't know either.
Check them out, below.
6 Things You Didn't Know About Austin, Texas
1. It's still pretty weird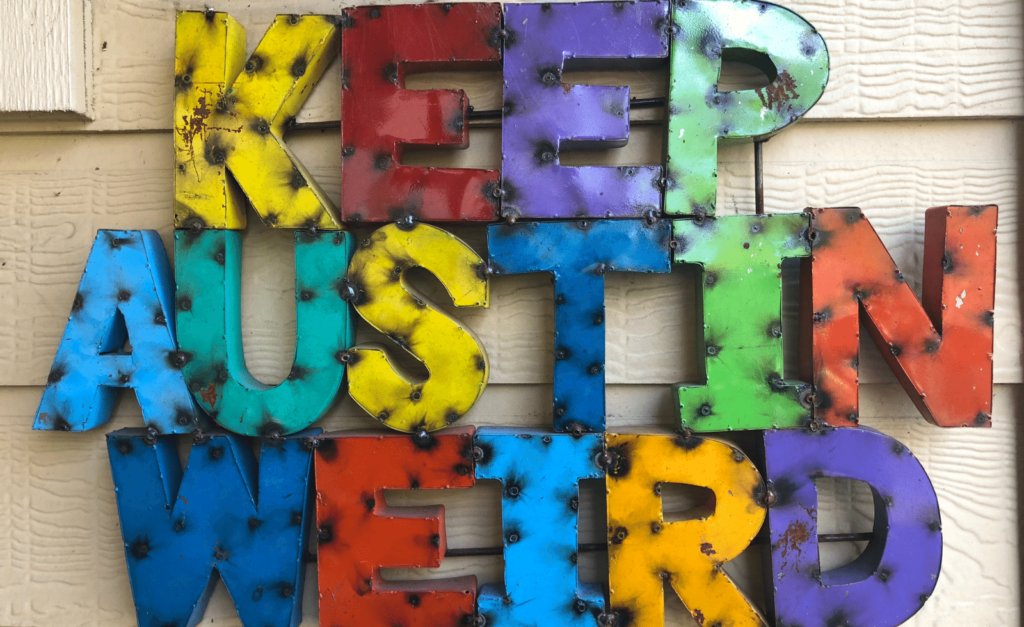 Despite its popularity inching the culture of Austin towards the mainstream, there are still little corners of Austin that have remained weird. I saw more cool tattoos and fun hair colors in Austin than even Williamsburg, Brooklyn could provide, and though many of the buildings were new, their soul was still old in nooks and crannies throughout the town.
The SoCo neighborhood, also known as South Congress, still retains its hippie vibe in the many stores and restaurants dotting the street. There's the well-known Lucy in Disguise, a costume shop that used to provide rentals (unfortunately, it's going out of business at the end of the year – a devastating loss for Austin culture). There's also Big Top Candy Shop, which plays Tom Waits in a circus-themed environment serving obscure candies you haven't seen since childhood.
2. Coffee, coffee, coffee
In reality, Austin should be known for coffee – as a self-admitted coffee snob, it was some of the best I've ever had.

There are sleek modern coffee shops with plenty of real estate like Greater Good, or SoCo's own Manana, which is attached to a beautiful courtyard. Texas Coffee Traders also makes a delicious fall-themed drink called David Pumpkins after the Saturday Night Live skit and Try Hard, which features live local DJs alongside delicious oat milk vanilla lattes. And finally, my personal favorite: Cosmic, where coffee and alcohol collide alongside pens of happy chickens and food trucks galore.
3. A world beyond Rainey St.
Rainey St. is a typical destination for bachelor parties, with a bar for every college football fan and a craft beer for every palate.

But there are far better places to party in Austin that are slightly off the beaten path. Take Tiki-Tatsuya, a tiki bar serving cocktails in a Hawaiian atmosphere. Or Cheer Up Charlie's, an outdoor gay bar with neon lights illuminating a rock wall. As a patron of their Beyonce/Lady Gaga night, I can definitively say it was one of my favorite clubbing experiences, bar-none.
If you're more interested in day drinking, fear not – there are other ways to party in Austin that don't involve crowded bars late at night. Rent a boat with a group of friends on Lake Travis, where you'll be driven to an alcove filled with slides, loud music, and lily pads, a giant floating object you can flop around on while drinking a local cider.
4. Breakfast tacos are the king in Austin, Texas 🌮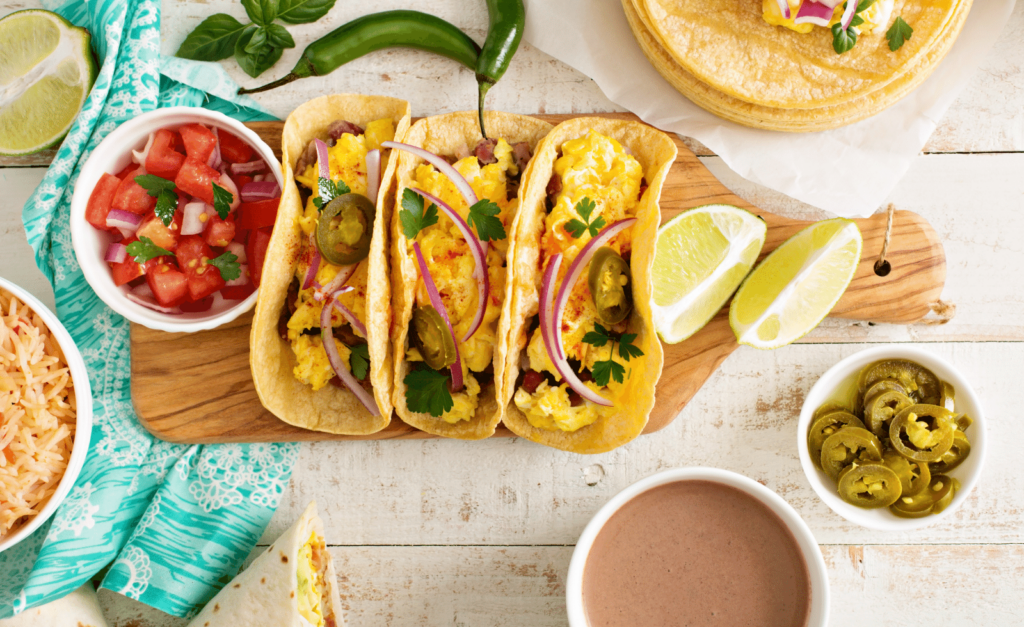 Maybe you already knew, but Austin is the nation's capital of breakfast tacos (sorry, San Antonio.)

Courtyards are filled with food trucks early in the morning, ready to serve you delights like tacos filled with chips or a spicy chorizo taco on a corn tortilla. And it's always brunchtime in Austin, so you can get them all day from trucks like Veracruz. And if you're taco-wary but still love a good breakfast, Two Hands has a delicious breakfast sandwich with a gluten-free bun.
5. Fashion lives
The fashion in Austin is surprisingly fresh, too. It's not just cowboy boots and crop tops. Get your flowy dress and high-waisted jean fix at Prototype Vintage, one of the many thrift shops.

Or check out the small chain Neighborhood Goods, a marketplace-type store with a bar inside that features brands both local to Austin and New York. There's also a bar inside, and if you shop for long enough like my friend and I did, you might get a free drink token.
6. It's a natural paradise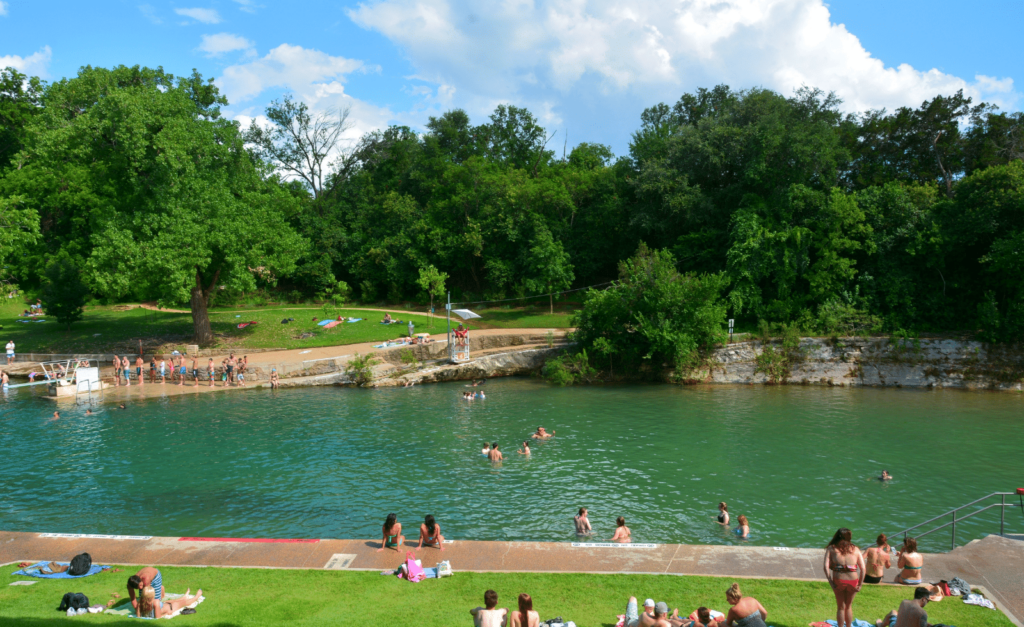 Austin, Texas is a town for outdoorsy people. Many restaurants and bars have outdoor seating, and plenty of recreational activities are available. Take a dip in the all-natural Barton Springs — but make sure it's on a warm day, as the frigid water is goosebump-inducing — or go paddle boarding on Ladybird Lake.

Even the coffee shop Mozart's has two layers of dockside seating overlooking turtles, ducks, and fish alongside a striking view of mansions on a hill. And once you're done sipping their delicious draft latte, head over to Red Bud Isle, one of Austin's many natural parks where your dog can roam without a leash.