What do you get when you combine a desire to break mental health stigmas and a passion for art? Planet Prudence, a comic artist and illustrator dedicated to creating empowering comics that shatter unrealistic social expectations and spread self-love one creation at a time.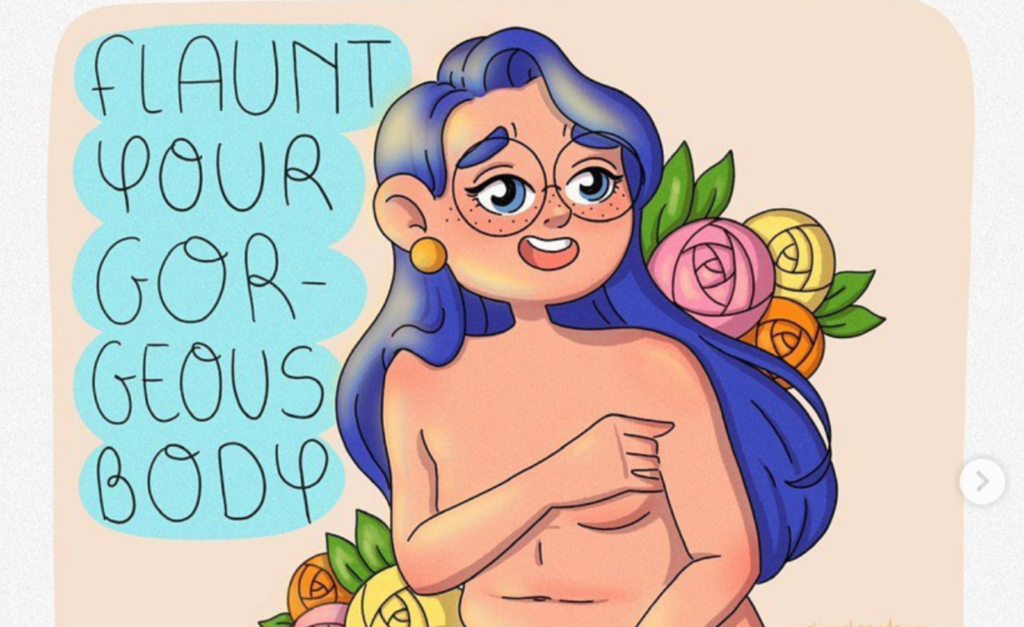 Scroll through the Planet Prudence Instagram account and you'll notice viral illustrations with a purpose, from raising awareness about mental health to discussing body image. Prudence now has over 700K followers, a shop and a Patreon, but her signature concept was born from a very simple place: to draw consistently. She never imagined that she would make a living as an artist – let alone online.
"I started out on Instagram with the idea of just keeping an online drawing journal. Instagram was still considered a pretty new platform so I had to figure out how it all worked and the idea that becoming an artist in real life wasn't possible was still very much ingrained in my beliefs," she says. "My main focus was, because I lived very small, to keep track of my progress with this new 'online' photo sharing app and hopefully draw a lot more than I did back then."
People Are Hungry For Relatability And Authenticity
"As I made work that was basically my diary, I put so many personal things in there that no one else was supposed to see. I never thought anyone would follow my work, but eventually a lot of people did and it resonated with them," adds Prudence, who wants the main takeaway of her art to be that it's okay to be human.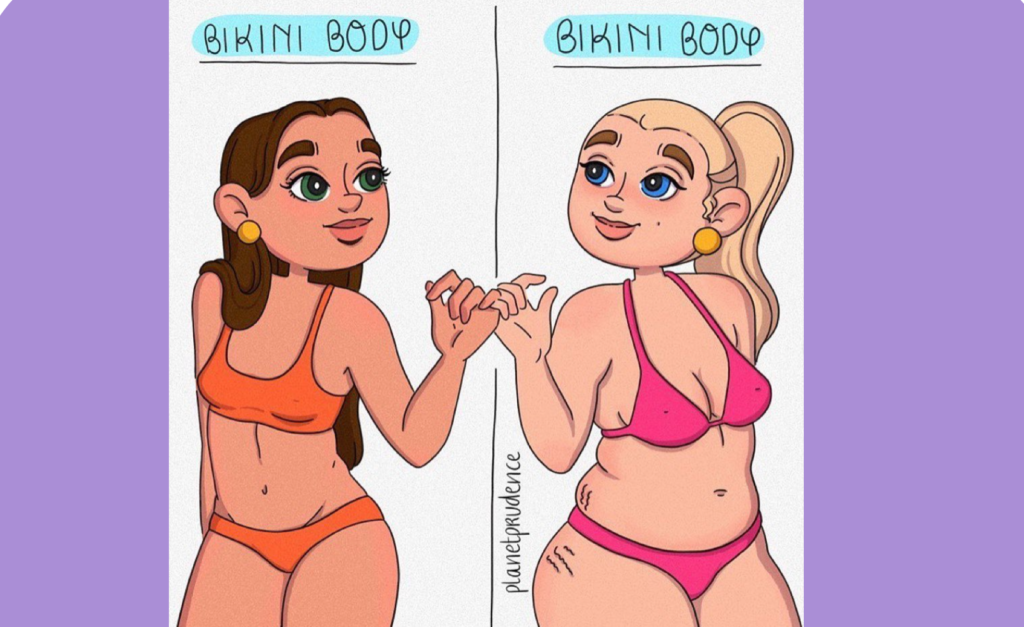 According to her, people resonate with her illustrations because they're raw, authentic and honest. "I still aim to keep that diary format as pure as possible. I try to draw what I feel is right, and I believe that's what makes it unfiltered and human."
The Creative Process Behind Planet Prudence
Her creative process is all about self-care, too. "A thought usually comes up at an unexpected moment. Like in the shower, on the toilet, watching a movie, etc. That's why relaxation for artists is so significant. So I learned to practice a ton of self-care, read more books, go on walks a lot more, and meet a friend from time to time," she says. She then fine-tunes her ideas and draws them where it feels right to do so – usually, on her cozy couch.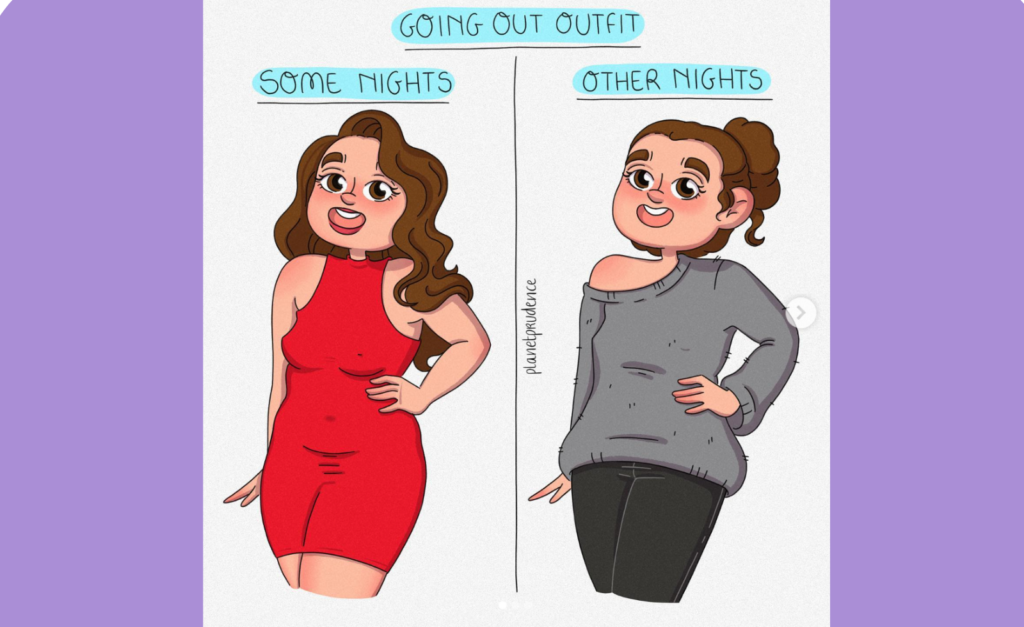 Perhaps the reason the illustrations are so impactful is that Prudence knows a thing or two about mental health struggles. When she was in high school, she was blackmailed by a project mentor who told her that she wouldn't be able to graduate if she didn't comply with his inappropriate requests. She refused, never got to graduate, and ended up developing agoraphobia and depression.
"I believed my dreams of ever becoming an artist were shattered right then and there. I didn't draw for years and eventually picked it up again and challenged myself to track my progress when I first started my Instagram account," she shares.
What does the future hold for Planet Prudence? Before continuing to share her art with vulnerability, she would like to see her Patreon and shop thrive even more. A book is also in the works. "I just love doing things for and with the community and that's all I want for the future. To be even more connected to [my community] and keep drawing."