The iconic power couple Sarah Michelle Gellar and Freddie Prinze Jr. have won a bet. And the winnings are one million dollars.
Back in 2001, Freddie Prinze Jr. was a guest on The Howard Stern Show shortly after getting engaged to Gellar. And Stern made quite the wager: the two wouldn't last.
Stern remarked: "So, you will marry Sarah Michelle Gellar even though you know that it won't last?"
Prinze replied by saying, "Oh, absolutely it will last!"
Stern replied that it wouldn't work for him and then made a statement: "I wanna make a written bet with you," he said, "In about 10 years, you're gonna hunt me down and go, 'Howard, I owe you money.'"
Sarah Michelle Gellar and Freddie Prinze Jr. Were Up For The Challenge
The dynamic duo — who met on the set of the live-action film Scoobie Doo —just celebrated their 20th wedding anniversary. Gellar called Stern out, on the day of their anniversary, on her Instagram stories. A work of art.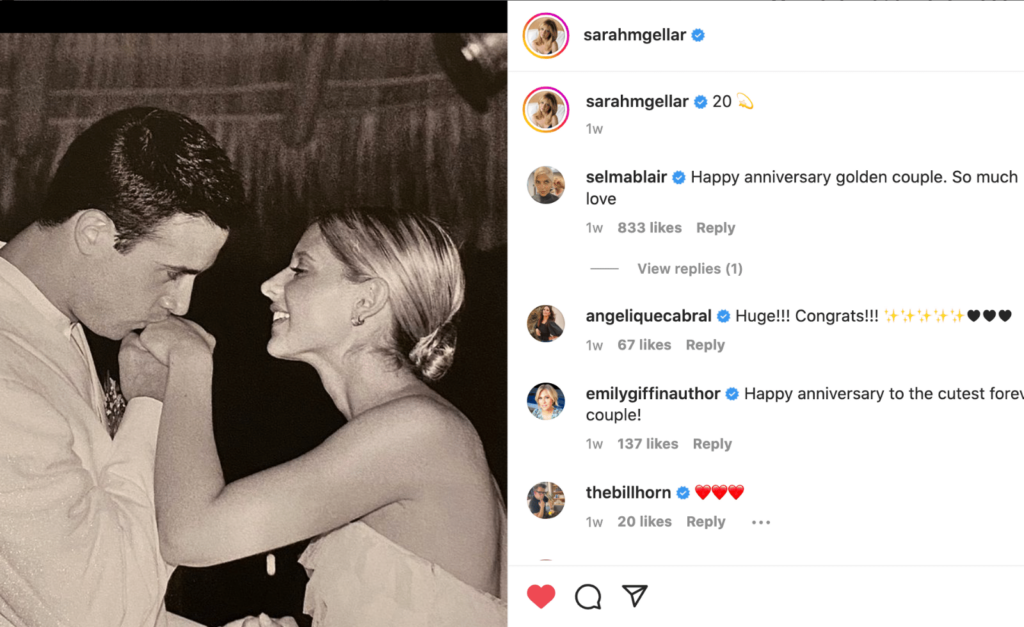 The Buffy The Vampire Slayer star posted a screencap of the infamous interview and tagged Stern saying: "You owe us."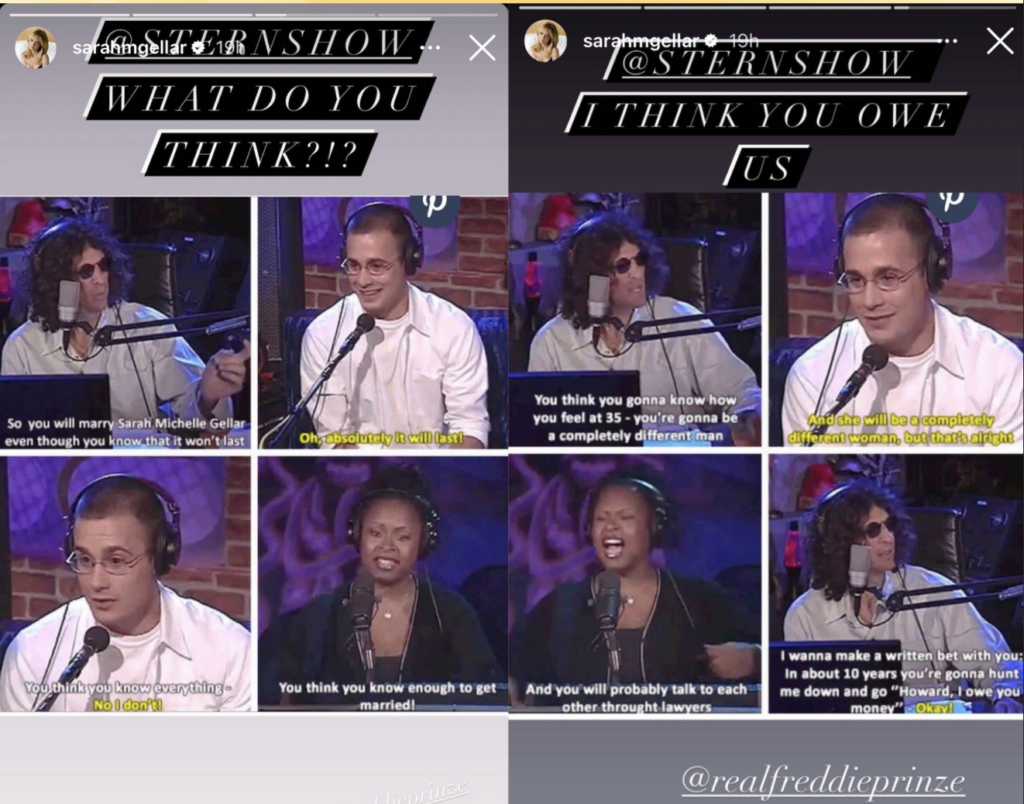 Not only have the two lasted double what Stern predicted, but Gellar waited until the 20th anniversary to call him out. That's a double brag. Go her.