From Marcel Duchamp's Fountain to Tracey Emin's My Bed, the wild world of modern art can be weird, grotesque, and disturbing. But can it ever be fun and self-referential, or even harmlessly stupid? Just ask Matthew Griffin, the mastermind behind Pickle – a McDonald's pickle adhered to a ceiling, amusing and bewildering all who behold it.
A Pickle For Your Thoughts
Pickle, by Sydney-based artist Matthew Griffin, is a self-explanatory title for a simple art installation. Griffin took one pickle from a McDonald's cheeseburger and flung it into the ceiling of the Michael Lett Gallery in Auckland, where it stayed as an art installation until July 30, 2022. It was displayed alongside other artists from Fine Arts Sydney, a gallery in Australia.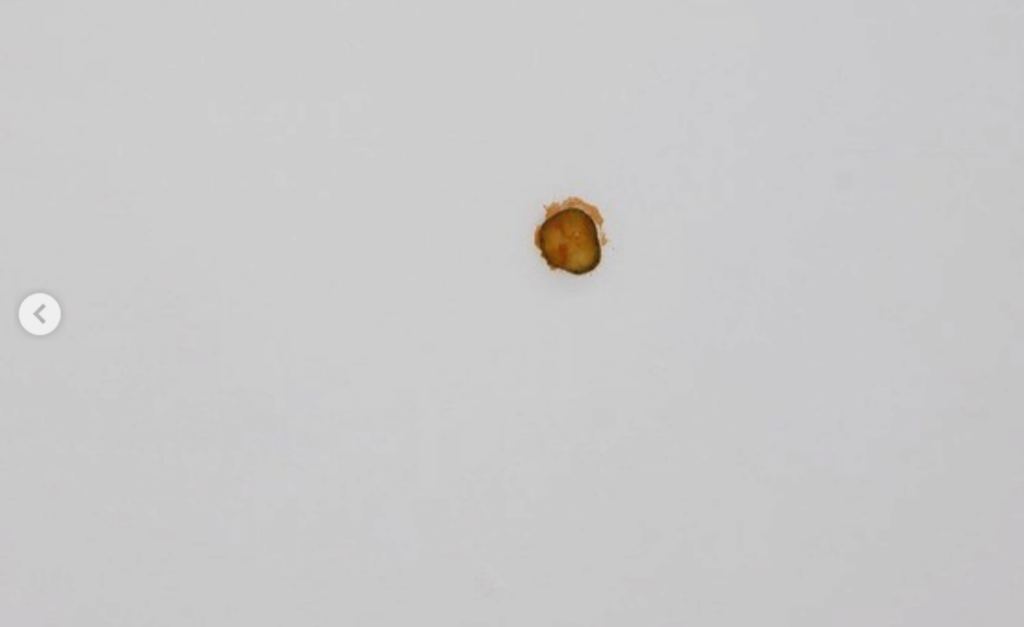 The piece came with a price tag of NZ $10,000 (or US $6,277). But when the lucky buyer plunks down their check, they should know that they're not getting the exact ceiling pickle in the gallery – they're getting instructions about how to recreate the piece at home. Additionally, a McDonald's burger doesn't come with Pickle, and you'll need to cough up an extra NZ$4.44 for a sandwich from Griffin.
Viewers Left in a Pickle
Believe it or not, a single McDonald's pickle on a white ceiling evoked a host of feelings in art patrons with the fortune of seeing this piece in person. The Guardian reports that gallery visitors have called Pickle everything from "genius" to "brilliant" or "moronic." Andrew Thomas, the co-director of Michael Lett Gallery, says that, for the most part, the artwork evokes more smiles than frowns. He told The Guardian that it stimulated many interesting, animated conversations and broadened how many people see art, breaking away from more conservative or traditional definitions.
And finally, the many anonymous voices on social media have plenty to say about Pickle, both good and bad. Instagram user @joaofeijoart has only "Respect for de artist and da truth art," while user @stefan laments, "I got kicked out of a McDonalds by the police for doing this when I was a teenager, now it's art." Views range from infuriated to enamored, from incredulous to entertained. In the words of Twitter user @stevetromans, "praise the lord and pass the pickle."
What's The Big Dill About Modern Art?
Believe it or not, this isn't the first time an artist has secured a piece of food onto a building and called it art. In 2019, Italian artist Maurizio Cattelan duct-taped a banana to the wall of Miami's Art Basel, where it sold for $120,000. But not long after, hungry performance artist David Datuna removed the banana from the wall and ate it, saying, "I love Maurizio Cattelan's artwork, and I really love this installation. It's very delicious." But Cattelan was far from offended – most of his work is heavily satirical, and in this day and age, both bananas and duct tape are plentiful.
The interplay between these two artists became less about the artwork itself and more about the absurdity of life. So while many gallery-goers just stopped by for a selfie with an asinine wall banana, others used the banana as a tool for philosophical exploration.
Ryan Moore, director of Fine Arts Sydney, explained Pickle to news.com.au in the same way; while an audience doesn't have to consider something art just because it's in a gallery, the perception of Pickle is different for everyone.
"Meaning and value are things that we as humans create together, in art or any other part of life," he said. "What makes an artwork is when whatever an artist makes or does is able to be used as art: when the object or action is thought about or talked about as an artwork. That's what we are doing here, which I think is great."