Here's the thing: being an introvert has become all the rage.  And introvert memes are such a thing.
We sat inside during a pandemic for two whole years — there are two wolves that live inside you, one is an extrovert and one is an introvert and the introvert has come the frick out to howl. As we rejoined society, we could all definitely relate to the feeling of needing to recharge after a ton of social interactions. 
I know I sure can relate to it. I can only do one thing per year now. And it must involve at least three charcuterie boards. But actually, my secret is, that I am a huge delicious extrovert. I thrive and, you could even say, absolutely derive energy from interacting with other people (the pandemic was not my friend), but even I have always found aspects of the introvert aesthetic that I vibe with. 

Though I am not of the introvert lifestyle, I have mad respect for introverts. They're chill by themselves, probably way better than me at saving money, and likely don't suffer from severe FOMO on nights in.

Introverts are the best — and these memes will prove it.
4 Ways You're The Best, As Told By Introvert Memes 
At the end of the day, I definitely forget to do this sometimes. I am addicted to capitalism and being busy and running around town like a chicken with my head cut off. As a millennial, burnout is also practically my middle name! 
But often, what I need most is to do something for myself. To be ALONE for a bit. To "rest" … whatever that means… Introverts have this down! They are me-time royalty. In fact, they often avoid socializing as a full-time job.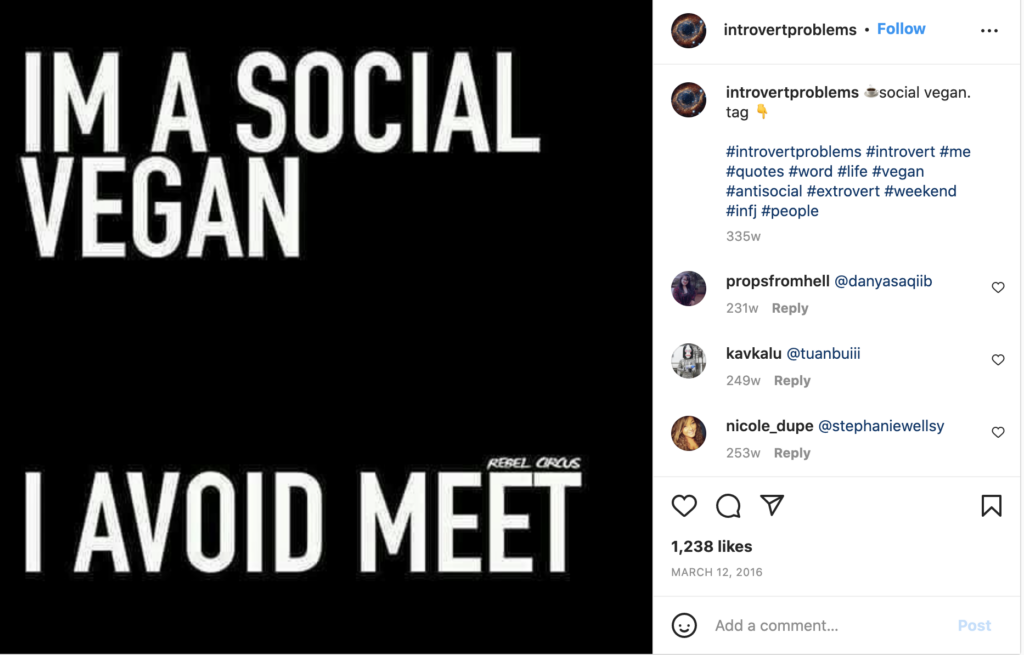 Look at this perfect starter pack of telling the world byeeee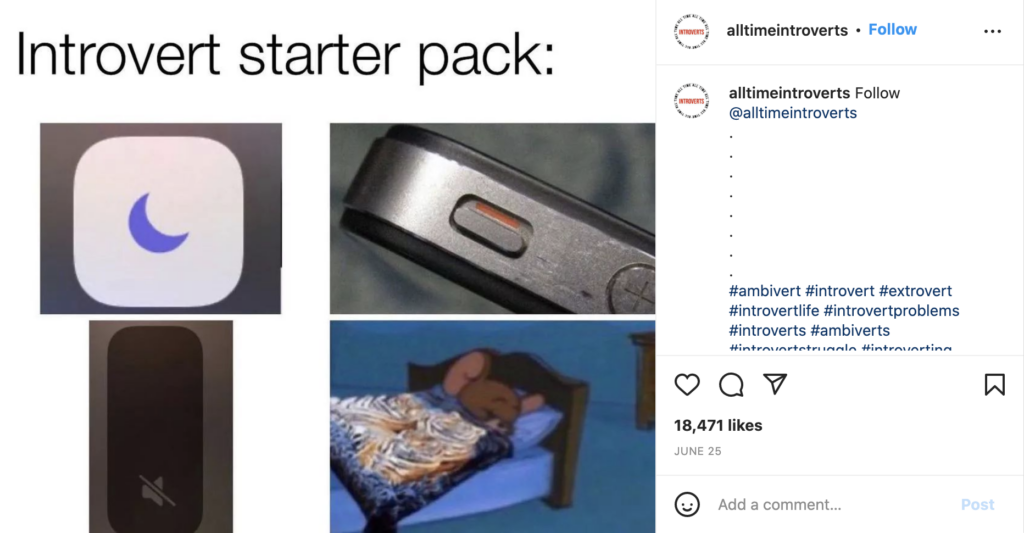 2. You Know How To Set Boundaries
Introverts are often stars at setting boundaries — they protect their inner peace with heart and soul.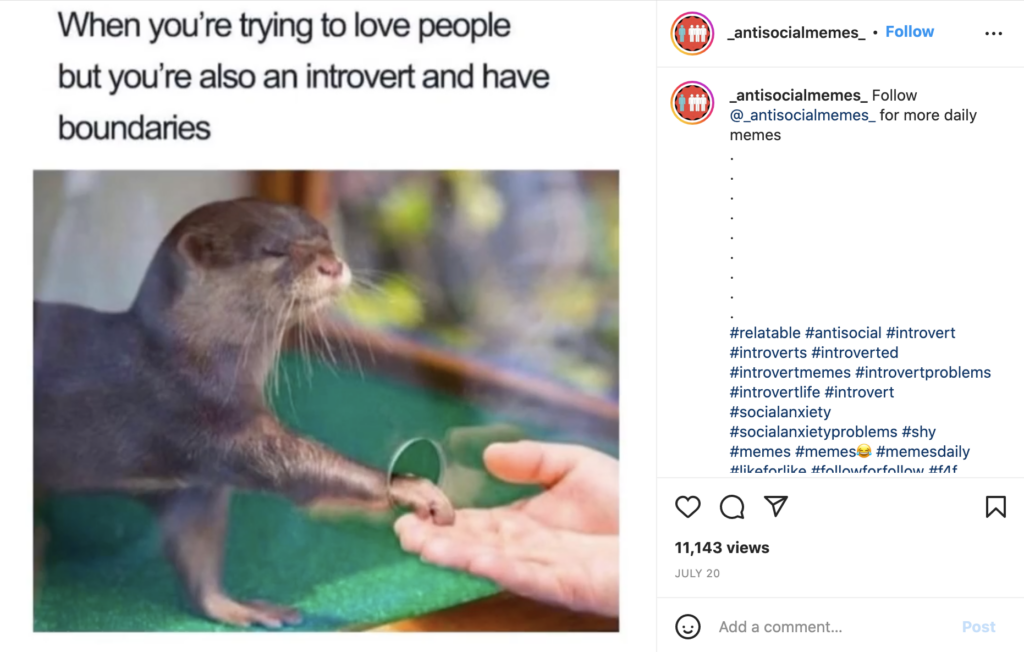 Or simply dropping a white lie about plans… a sneaky way to say no! We've all 100% done this.
3. You Know How To Party
With FRIENDS. I am a buddy system at parties kinda gal. 10/10 for the buddy system!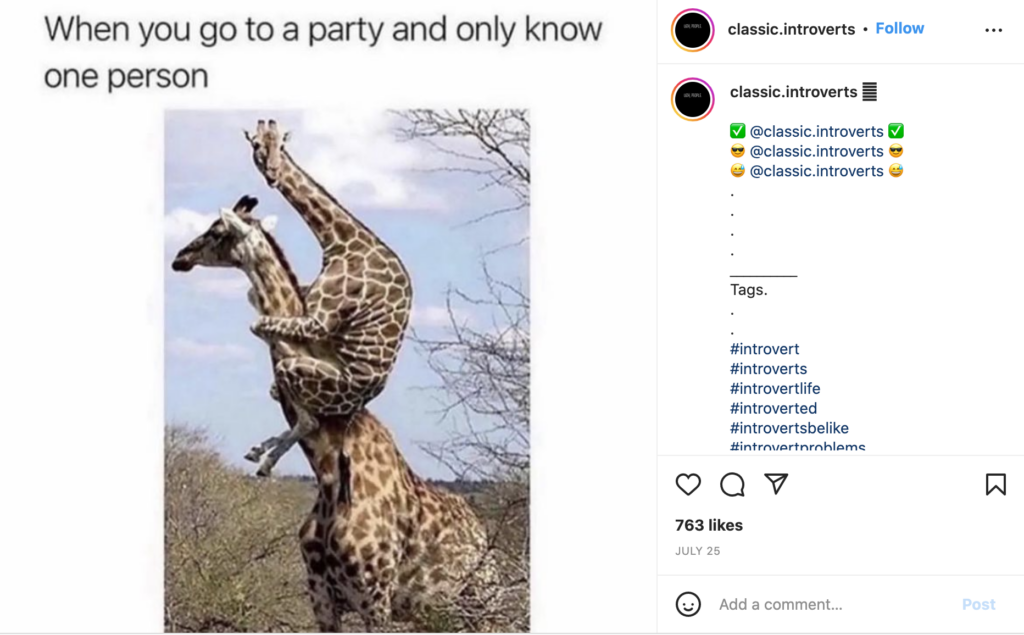 They are absolutely not here for small talk. Which, honestly, same. That's enough about the weather… thanks.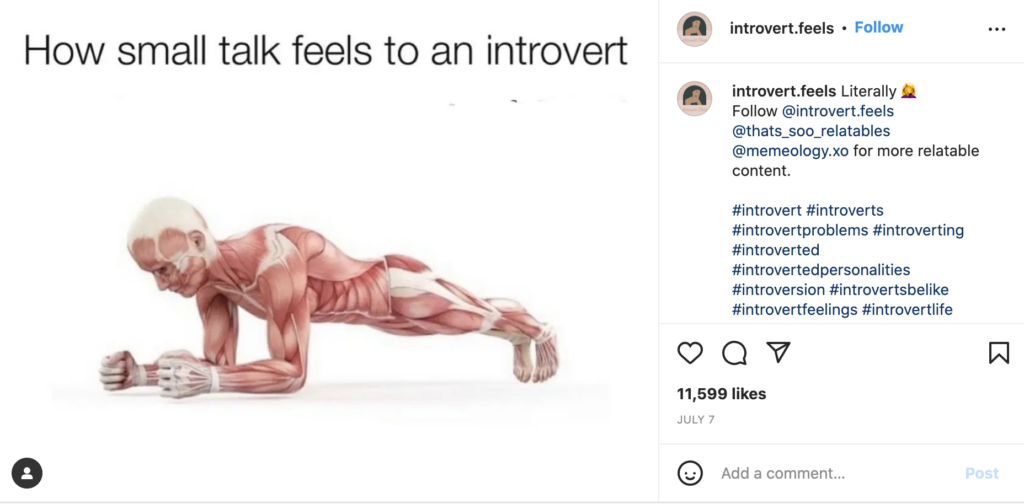 If you don't have anything of substance to say… maybe don't say anything at all?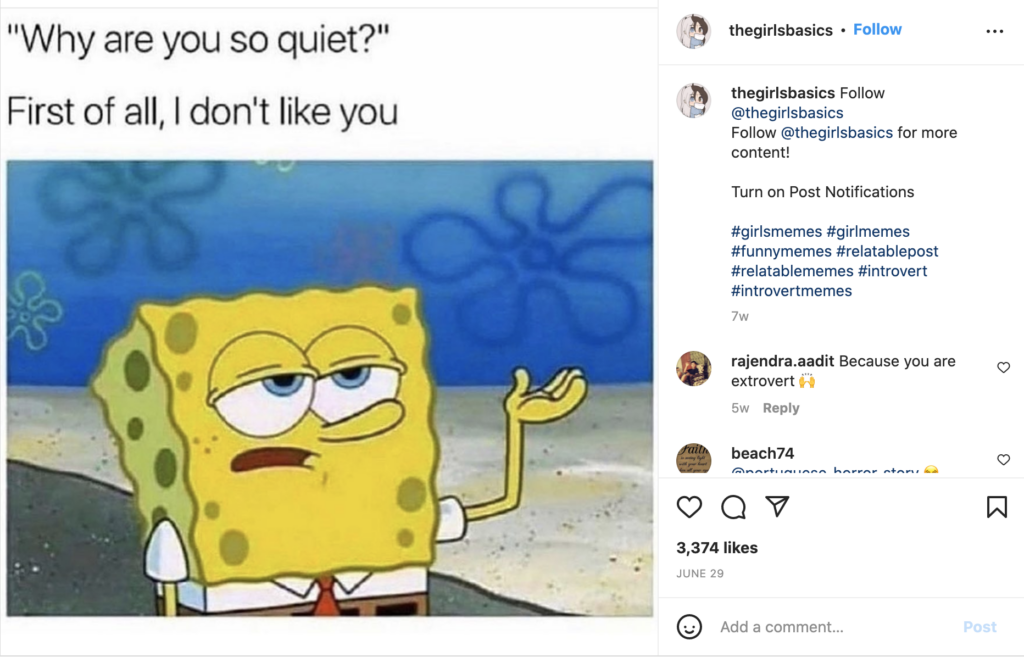 4. You Simply Have Some Relatable Ass Memes
Sometimes, the memes are just spot on.
This haircut meme? We all relate. Haircuts are trauma.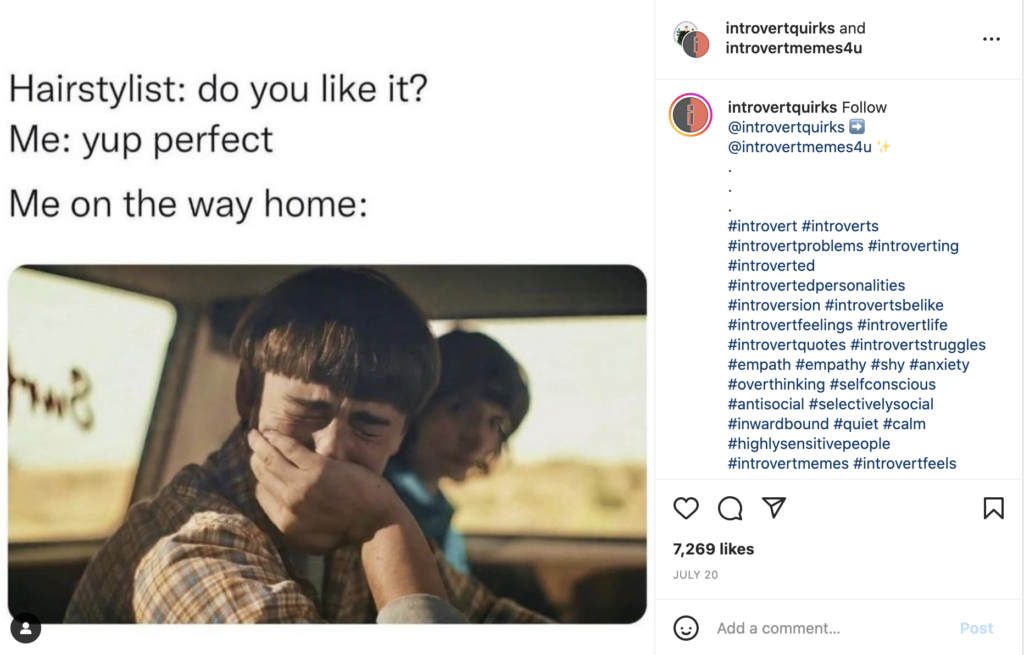 Doing that little "who the hell are you" introduction in a classroom setting?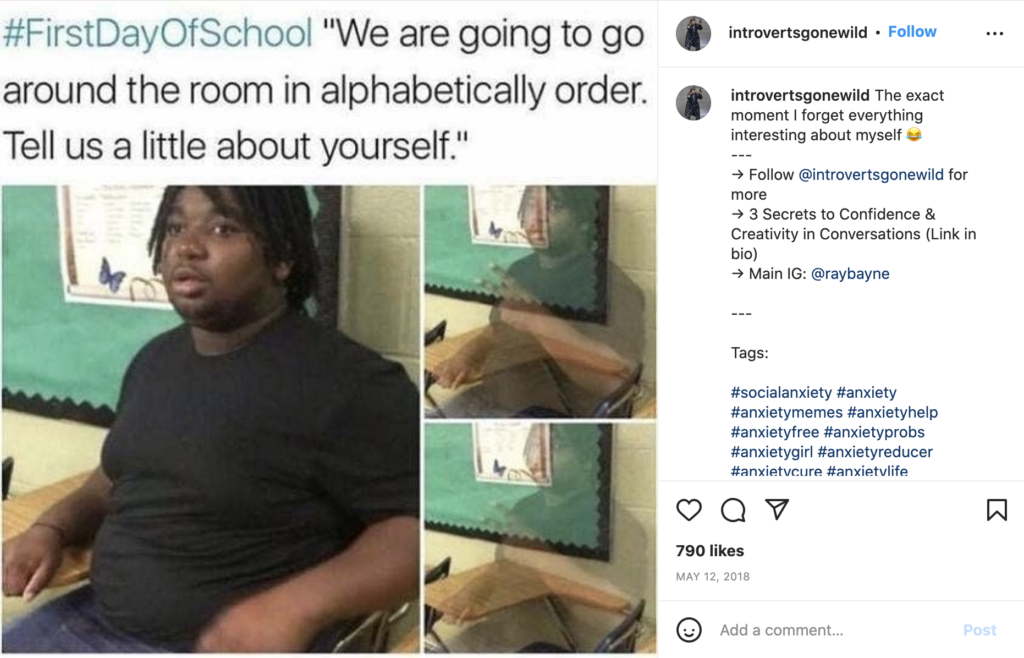 Celebrate The Introvert You Are With Introvert Memes
So go on, give it up for the introverts in your lives. Knights in shining armor if you ask me!