Venmo is an App owned by PayPal, where you can request money and send money to your friends and family. No more waiting in person or begging your friend to pay you back. You can connect your account to your debit, credit card or bank account to the app and get your money instantly.

You can also make your Venmo account, public or private. On your Venmo homepage, you can see who your friends are paying for and what. It is truly fascinating to see what people pay each other for and trying to figure it out is one of my favorite millennial pastimes.
Here are some of the most outrageous Venmo transactions we could find — thank you, Internet!
Venmo Transactions You Don't Want To Miss
1. From Your Friend

I'm so curious about what this means! Is this a childhood guilty pleasure that this person took them to? Did this person go to a comedy show or perform in something?
2. From An Old Friend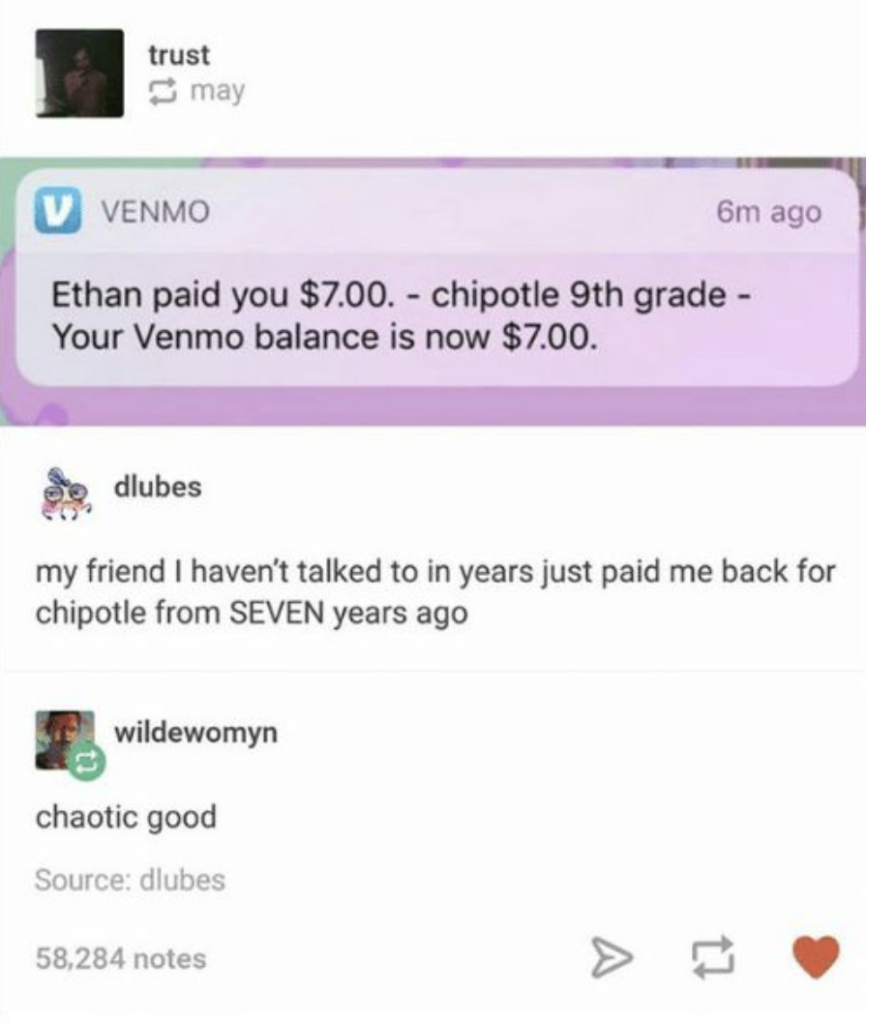 Better late than never, am I right? Sometimes, people come back into our lives for a reason and that is to pay us back! I wish I had Venmo in high school…
3. From Your Parents
Our grownups throughout the years have helped pay for our activities and school — here are some funny Venmos from parents.
4. From Your Significant Other
A way that you know two people are dating is that they Venmo each other a lot! Here are two funny Venmo transactions from one lovebug to another. <3
L is for the way you paid for me.
BRB, just buying your love.
Venmo Transactions You Can Put To Use
Next time you send a Venmo transaction, consider using your own funny one. Here are some to get you started:
Wait, the bread wasn't free?!
We're still friends after that trip — here's a reward!
For getting me out of bed…