In case you have been living under a rock or in a hollow tree, Tim Burton's latest addition to the Disney universe – the series reimagination of The Addams Family, aptly titled Wednesday – has been making waves since its Netflix release on November 23rd. While purists might not be immediately ready to dive in, I binged the series (3 times) and heavily encourage you to do so as well. Here's why.
"Wednesday" Is A Welcome Departure From Reality
Reality has been dark. But Wednesday? She's darker. A teen nightmare who is obsessed with all things evil is absolutely entertaining. The closest we can get to having friends like Wednesday is if we unironically hang out with gothic peers or take a time machine back to the aughts emo scene. Existing in the orbit of someone this maniacal isn't usually a pleasure we all have.
Watching someone use piranhas for their high school revenge schemes is laughable and unrealistic (for the most part), but so out of left field that it's funny to watch. Having a detached hand named Thing scurrying around and supporting your educational efforts isn't something you see every day.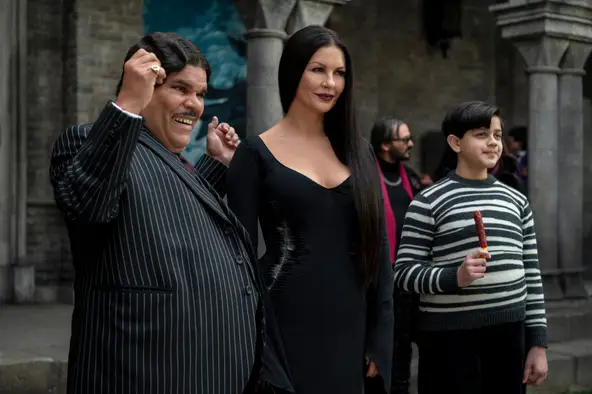 Wednesday Is More Relatable This Time Around
Wednesday – now depicted by the indelible Jenna Ortega – seems even more relatable post-pandemic. The disdain for other humans? Check. The quirky ways she moves through life, particularly on the dancefloor? Check. The constant desire to be alone? Check, check, check.
Wednesday's Humor Is Elevated
Sure, all former portrayals of the character of Wednesday include some heavy dry humor and sarcasm. But the bits in this revival – and Ortega's delivery of said bits – are absolute gold. Some of our favorite quotable Wednesday moments?
"But drip [coffee] is for people who hate themselves and know their lives have no real purpose or meaning."
"I don't bury hatchets. I sharpen them."
"I don't need your help or your pity. I already have a mother and a therapist. That's enough torture, even for me."
"It's not my fault I can't interpret your emotional Morse code."
"I find social media to be a soul-sucking void of meaningless affirmation."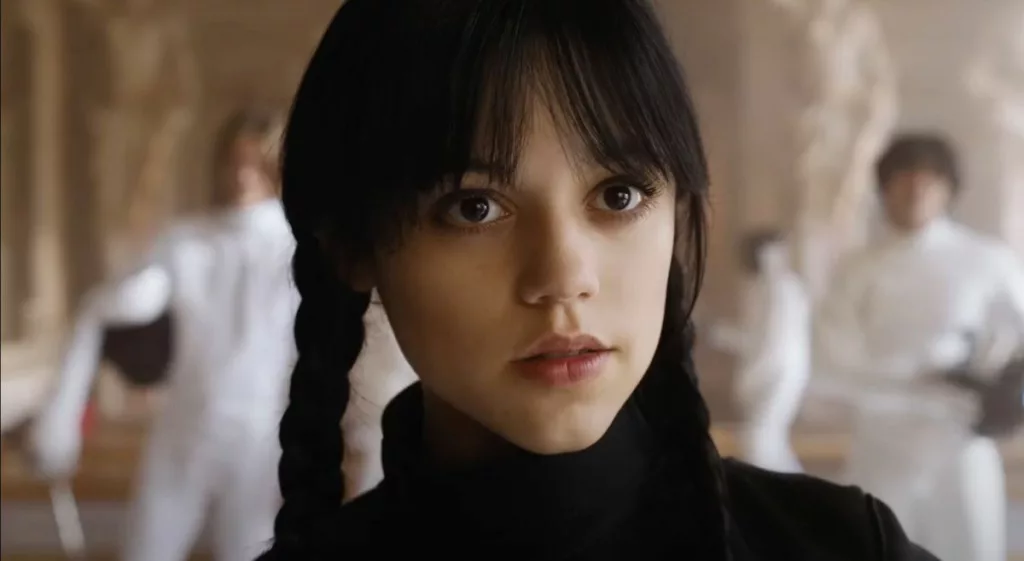 The Easter Eggs Are Amazing
What does everyone want out of a follow-up, sequel, or remake? They want callbacks. Give me all the new material you want, but if you can slide props, quotes, cameos, or similar storylines in for nostalgia, you've captured my attention. For example, there is a secret society housed in the walls at Wednesday's outcast school – where her parents met and fell in love – Nevermore. The "passcode" to enter is a quick two finger snaps. Where have we heard that before?
How about the archery scenes at Nevermore that harken to scenes of Pugsley and Wednesday practicing archery in Addams Family Values? Plus, Wednesday hates pilgrims… if ever there were a nod to Christina Ricci's portrayal of the character, this is it. You'll notice this – plus many more references to previous storylines and even Tim Burton's work – sprinkled throughout.
Wednesday's Rendition Of "Paint it Black"
I had never heard anything so painfully beautiful until the first episode of this series when Wednesday plays the cello. Her own siren song, it seems, "Paint it Black" by The Rolling Stones was performed by Ortega herself, who learned to play cello for the role. If you tune in for nothing else, this moment will change you.