Have you ever seen pictures of your mother in her wedding dress? The sheer joy in finding a love she could thrive on at that stage in her life. The smile on her face, the excitement of the day and the promise of forever can make anyone giddy.

If you're lucky enough, maybe you've caught a glimpse of your mom finding her dress in the bottom of a vintage trunk, unfolding it, and holding it up to herself?

Or sometimes, even putting it on for nostalgia's sake — and making it your own.
A Wedding Gown Transformed
27-year-old bride-to-be Jaime Guillory wanted to experiment, so she used her mother's dress as a base for the clothing at the rehearsal dinner for her spring wedding. Details from the original outfit – donned in 1989 – can be seen throughout, as she got consent to use the fabric to create her own inspired masterpiece. And we're obsessed.
She shared a video on TikTok displaying the chic transformation, which went viral almost immediately.

Captioned: "POV: you alter your mom's wedding dress from 1989 to wear for your wedding rehearsal," the video has officially amassed over 338.2k positive reactions, 1,168 comments and 9,870 shares.
Instead of wearing the dress as her own wedding dress, the bride chose to reinvent her mother's outfit–preserved almost perfectly for over 30 years–into her rehearsal dinner cocktail attire. The original design was an almost caftan-like number with sheer lace and applique detail covering the oversized bodice. It was perfectly hemmed to show off the bride's toned and tanned legs, with almost no other alterations necessary.

Since the gown fit so well initially, they truly only had to replace a button that had fallen off in the years since her mother's wedding and have the slip dress and lace overlay shortened. The bride chose a high-low hem style, which made the voluminous bodice hug her frame gorgeously.
With the support of her now-husband Preston, Guillory's idea to wear the dress, which came about while looking at wedding photos as a child, came to fruition in May.

"I can't recall exactly when the idea was planted, but ever since I can remember I wanted to wear it or incorporate it somehow into my big day," she explained. Both Preston and her father were emotional at the rehearsal dinner over the beautifully nostalgic touch. "My dad was emotional seeing me in the dress that his wife had worn on their wedding day. It was really sweet," Guillory adds.
The flouncy fabric looks flirty and fun against a mountainous backdrop of Laguna Beach, California. It was paired with a simple white clutch, strappy heels and a little bit of sparkle in the earrings. Guillory completed the look with a messy party ponytail and a handsome groom by her side.
Approaching Art For Joy
Beauty can be found in the details of every dress, and by extension. every other article of clothing. Even the most unfashionable or confusing pieces of clothing are someone's art brought to life. That alone brings a level of joy into the world, however short-lived it may seem sometimes.
While Guillory's own wedding day tastes were vastly different from her mother's, she saw the beauty in a more outdated look and was able to successfully blend their styles into a show-stopping mini dress. (If we are honest, we can see her donning that beautiful outfit to cocktail parties, galas and other events in the future, should she so choose.) Her wedding day attire? A little more simple.
A plunging V neckline set the stage for a beautiful, hip-hugging art piece that found its flounce in the lower half of the ensemble, as opposed to the top half as her mothers did.

"My wedding dress was extremely simple made with silk crepe, thin straps, and a low back. I am such a minimalist in all areas of life and I love the simplicity and the notion that 'less is more.'"
She completed her wedding day look with more simple drop earrings, a classic, low chignon and a simple, long veil that trailed behind her down the aisle.
How You Can Incorporate the Dress into Your Big Day
Women around the world have passed their wedding dresses down from generation to generation. (With the rise in the cost of weddings, who can blame them?)

While it does seem to be rare now that someone wears their mother's dress down the aisle in the exact same condition as it had been worn previously, there are fun ways to incorporate details of your mother's dress into your outfit for the big day. It could be repurposed into a bridal shower or rehearsal dinner ensemble. Some brides choose to incorporate pieces of fabric or appliques into their veil, bouquet, or other wedding day accessory.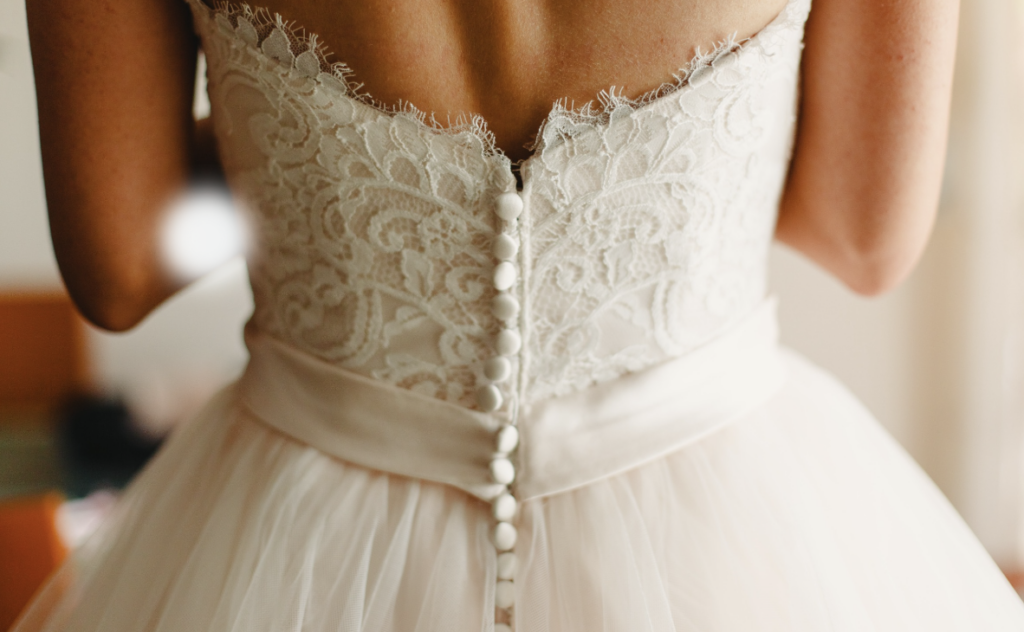 Regardless of if and how you choose to incorporate your parents' wedding outfits and decor into your own big day, remember that you can always add photos of them to the table displays or by the cake. Many brides will add family photos to their bouquets as charms, and grooms as cufflinks. Some couples even choose to use friends' photos in their place cards, in programs, or as a visual family tree.
Considering the future of Your Dress
If you are about to walk down the aisle, consider what life you could breathe into your wedding dress post-nuptials. When looking at different designs, consider choosing a silhouette you would feel comfortable altering yourself, or wearing again when a special occasion arises.


Colorful beading on a white or beige ensemble, a striking detail, or even a timeless cocktail dress design could easily be used again and again. Brides who belong to a specific religion often use some of the fabric from their outfits or table dressings to make outfits for their child's christening gown, Easter holiday or other rights of passage.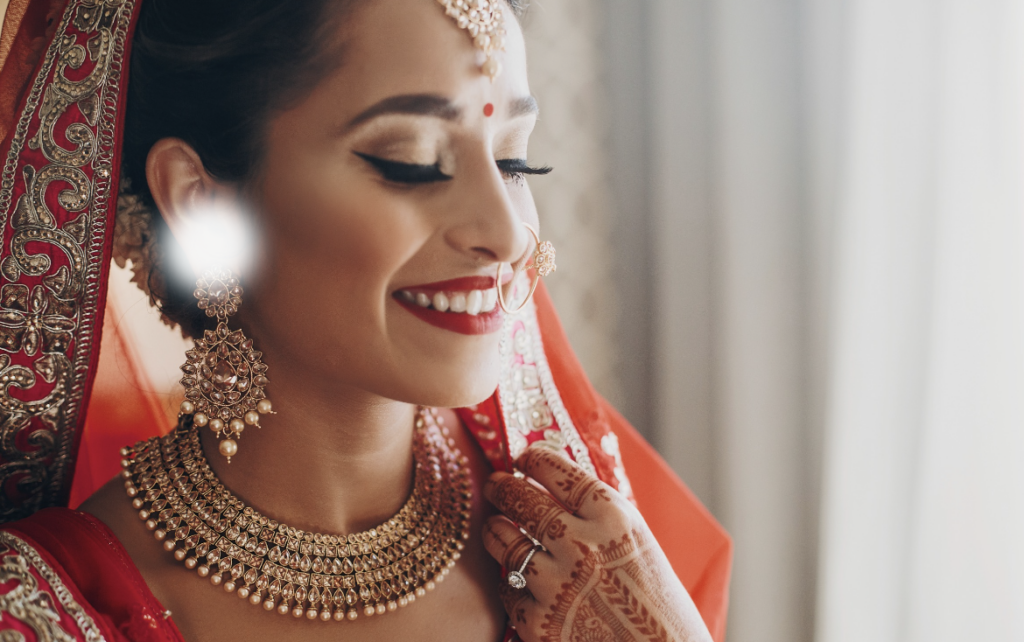 And remember: It isn't considered bad luck to sell or donate your dress if you have no use for it after your ceremony or are looking to make some extra money.