McDonald's. An experience in itself. Let's not pretend that most of us haven't gone through the McDonald's drive-through as adults at one point or another, craving the nostalgia – nay, the cuteness! – of the Happy Meal just enough to indulge for ourselves. A manageably-sized, customizable meal that you can revel in without worrying about all the extra calories? Plus a cute toy or fun item to keep as a souvenir of your mini adventure? It's a no-brainer.
No shame in the game if you are one of those people who starts talking about your "kids" at home and how excited they'll be when you get the rare chance to specify which toy you'd like.  
Meet The Adult Happy Meal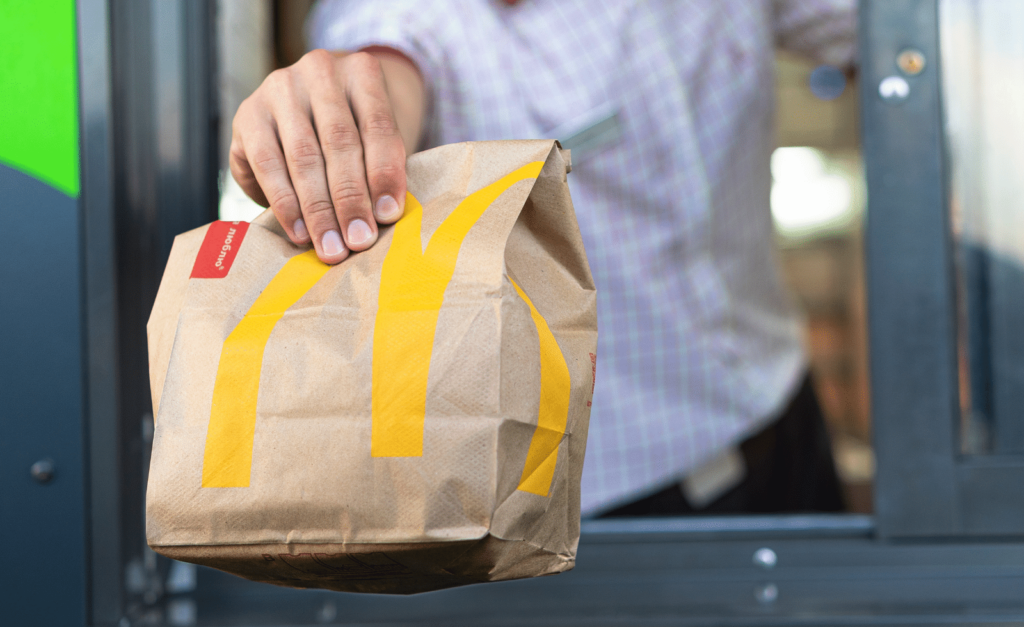 The idea for McDonald's was created in 1940 by brothers Dick and Mac McDonald, who ran an efficient kitchen with a limited menu. In 1954, Ray Kroc visited their establishment in San Bernardino, California, and was impressed by their process. In 1955, he founded the early version of the McDonald's Corporation, McDonald's System, Inc., and began to franchise quickly. Within 6 years, Kroc owned the McDonald's name and its official operating system. 
The Origin of The Happy Meal, Explained
The Happy Meal – the brainchild of Fernandez de Cofino – launched in 1979. Its initial toy offerings were a McWrist wallet, an ID bracelet, a puzzle lock, a spinning top, an eraser, or a McDoodle stencil.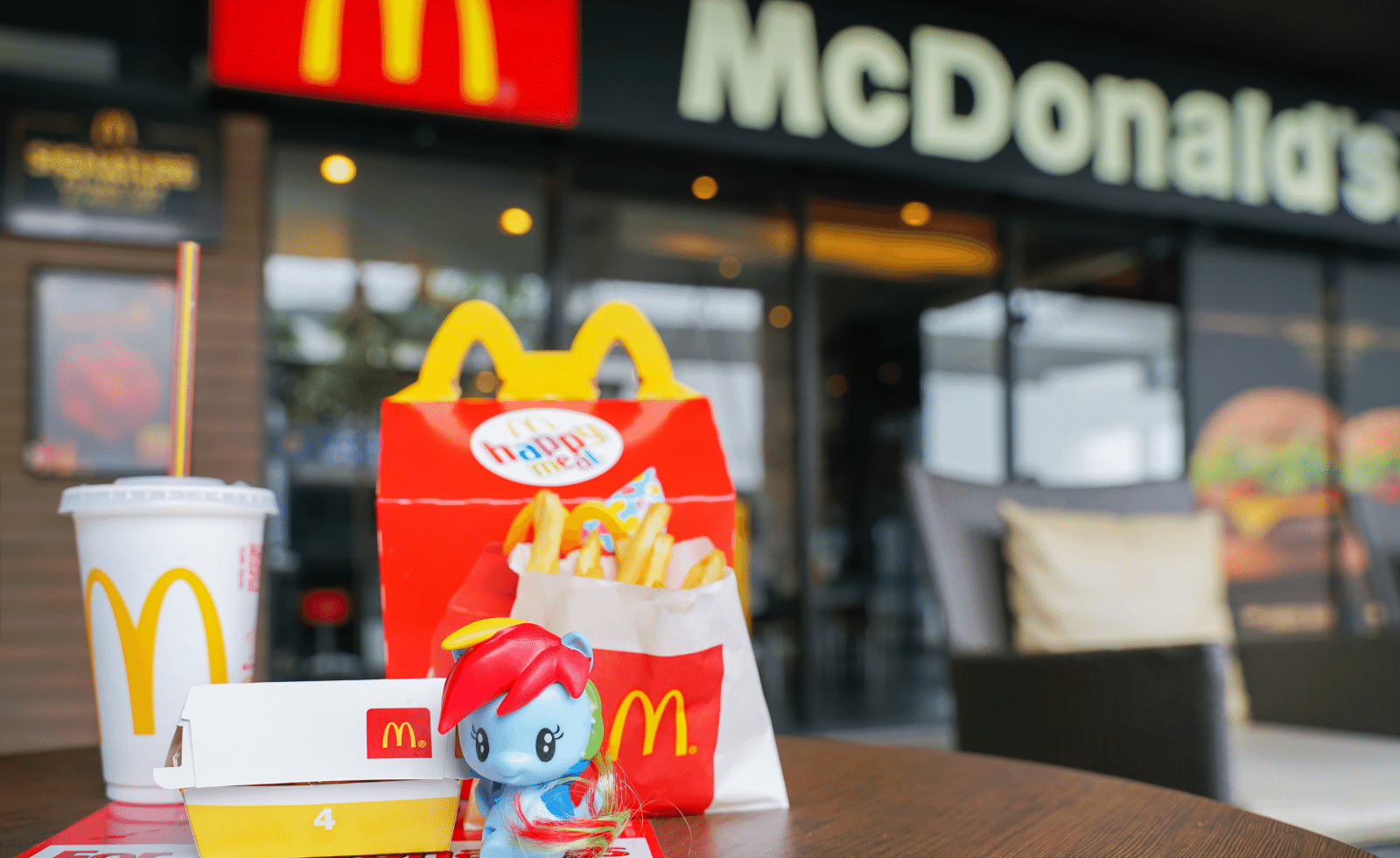 Now, in 2022, kids of all ages can rejoice! The age of the Adult Happy Meal is here! All October long, McDonald's will be offering a bigger Happy Meal option for those of us who are kids at heart. Choose from two fan-favorite entrees – the Big Mac or 10-piece nuggets – and enjoy them with a side of fries and a drink.
Of course, a Happy Meal isn't a Happy Meal without a toy. Streetwear brand Cactus Plant Flea Market has partnered with the golden arches to create 4 limited edition collectible toys. Choose from McDonald's mascots Grimace, the Hamburglar, or Birdie – each figurine like a fever dream with four eyes – or enjoy the Cactus Buddy, a nod to the co-conspirators at Cactus Plant Flea Market. Fans of the brand also have a unique window to purchase fun collaborative merchandise in the form of t-shirts and hoodies.
Adult Happy Meals are available in-restaurant, for delivery, at the drive-through, or on the McDonald's app and will be sold until each restaurant runs out of supplies. Those who purchase via the app will be automatically entered to win merch. It's a limited run, so get them while they're hot – literally and figuratively!