Did you know that In-N-Out Burger — the popular West Coast burger joint famous for its pared-down, classic menu — has had Bible verses on its cups and wrappers since the late 80s?
If you've ever eaten any of their classic meals, you might have looked down and noticed the small inscription on the wrapper, proclaiming different verses for different meal items.
We have the scoop on why the successful family-owned company has chosen to do this, below.
The Backstory Behind Your In-N-Out Burger Wrapper
In-N-Out, founded on October 22, 1948, in Baldwin Park, California — by Harry and Esther Snyder — seems as though it has always been a West Coast staple. And for those who grew up in the sunshine state (like myself), the burger joint often holds a special place in the hearts of native Californians.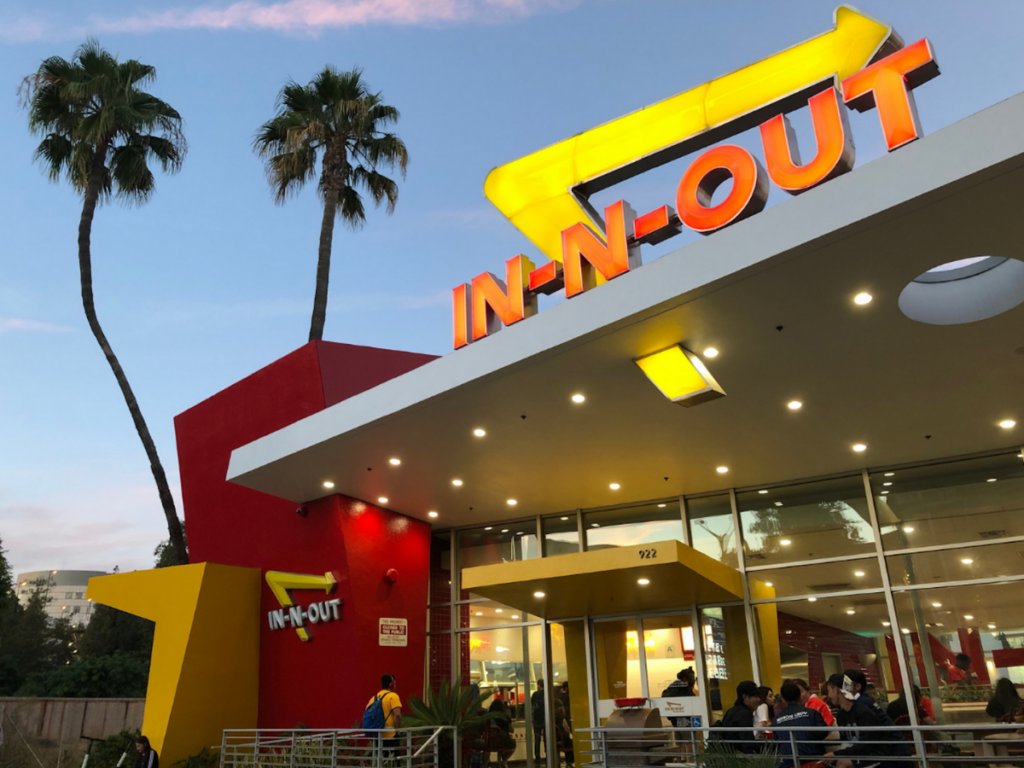 From an early age, I can recall going to In-N-Out and ordering my staple: a cheeseburger with nothing but spread on it. As I got older, I discovered the protein-style Double-Double sans bun and replaced with iceberg lettuce. Now, I choose the classic burger with all toppings and the added touch of grilled onions and spicy peppers. I can't forget the Neapolitan milkshake, of course. In-N-Out was a part of late nights after high school football games, swim meets and even first dates.
But whatever you choose to order off the menu, each item has one thing in common: they all have a Bible verse somewhere on the wrapper.
It's no secret that the company doesn't shy away from sharing its history. It was no different now, when Lynsi Snyder, the now 37-year-old CEO and the granddaughter of the founders, explained the Bible verses in an interview with The Christian Post. During the conversation, she revealed that after she lost her father Harry Guy Snyder in her teens and later had three failed marriages, she turned to God.
"I finally found that the deep need in my heart can only be filled by Jesus and my identity in Him," she said.
Although she had a change of faith, it wasn't actually Lynsi Snyder who implemented the Bible verses on the quintessential In-N-Out Wrappers. It was actually her Uncle Rich.
"It was my uncle Rich who put the Bible verses on the cups and wrappers in the early '90s, just before he passed away," Snyder told The Christian Post. "He had just accepted the Lord and wanted to put that little touch of his faith on our brand."
The family tradition, or company tradition rather, still lives on.
What Verses Can You Find on Your In-N-Out Wrapper?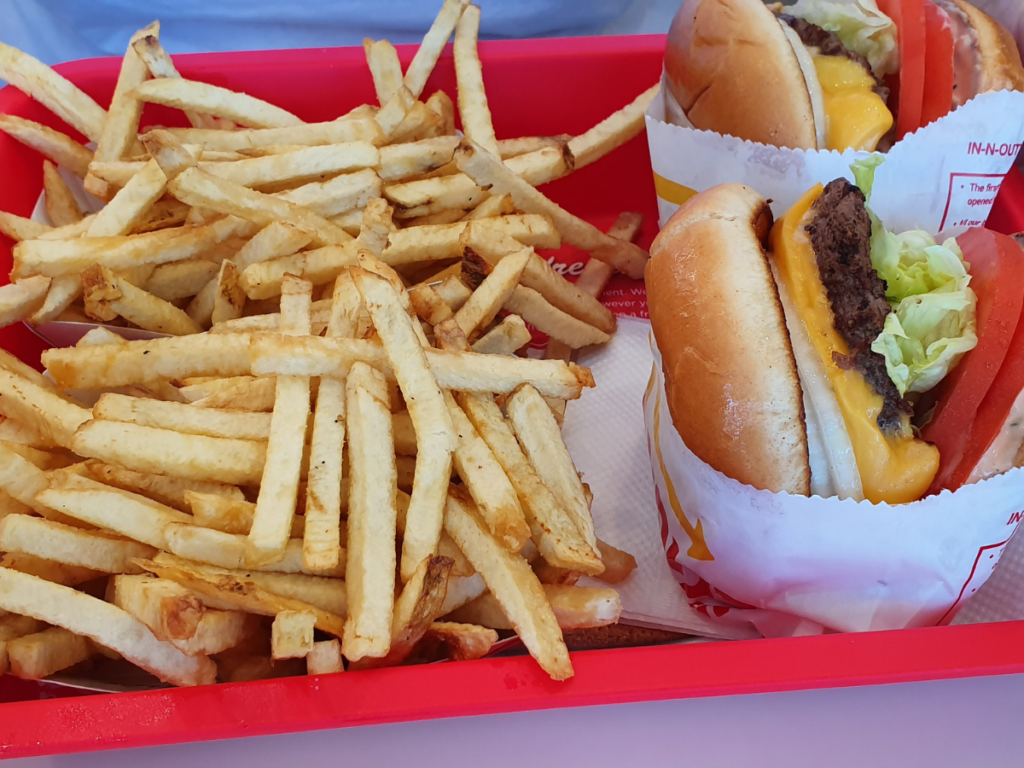 The next time you order yourself an animal-style fry or a chocolate milkshake, don't forget to pay attention. You're guaranteed to find these verses on the following menu items:
On the soda cup is John 3:16, which reads, "For God so loved the world, that he gave his only begotten Son, that whosoever believeth in him should not perish, but have everlasting life."
The milkshake cup has Proverbs 3:5, "Trust in the Lord with all thine heart; and lean not unto thine own understanding."
Hamburger and cheeseburger wrappers have Revelation 3:20, "Behold, I stand at the door, and knock: if any man hear my voice, and open the door, I will come in to him, and will sup with him, and he with me."
The famous Double-Double has Nahum 1:7 printed on the wrapper, which reads, "The Lord is good, a stronghold in the day of trouble; and he knoweth them that trust in him."
Although Lynsi Snyder wasn't the first to think of these personal touches, she has added to them over the years.
She has additional verses to other products, which you can look out for, including Proverbs 24:16 ("… the wicked shall fall into mischief") and Luke 6:35 ("But love ye your enemies, and do good"), carrying on her uncle's legacy.
"In later years, I added verses to the fry boat, coffee and hot cocoa cups," she said. "It's a family business and will always be, and that's a family touch."