In recent years, fashion brands have started to change, often for the better. There has been a conscious effort for sustainability and inclusive fashion — but is it really happening?
In many cases, the fashion industry still falls short. Even though it is moving away from using only ultra-thin bodies, many fashion brands still fall short of being inclusive to everyone, including those with disabilities.
This is something that Victoria Jenkins — the owner of the adaptive clothing brand Unhidden Clothing — is challenging. And we got to dig in deep with her about the brand.
What Inspired Unhidden?
Based in London, Victoria always wanted to study fashion and design. "I studied fashion design because I wanted to be a designer, I wanted to make people feel good in clothes," she shares.
But between design being hard to break into, falling sick and becoming disabled in her twenties, Victoria's life changed.
But the idea for Unhidden was born during this tough time. During a stay in the hospital, she saw that there were no proper clothing options for a fellow patient, who had to constantly remove clothing made for able bodies because doctors couldn't access her pain points without it. So Victoria saw the need for a different type of clothing.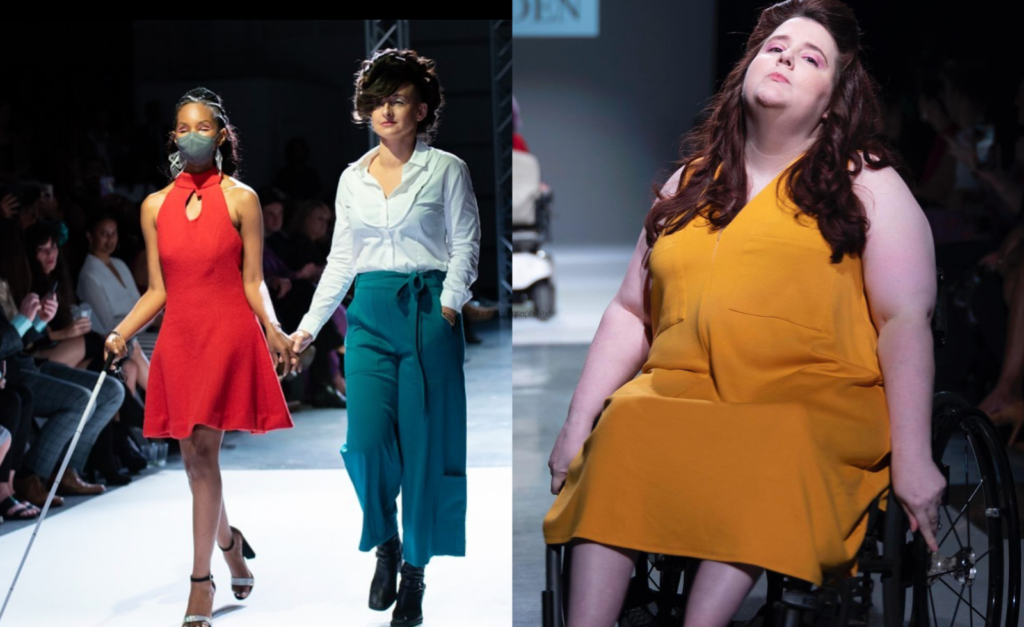 "I was just fed up with the idea that there were so many people out there that just needed just some small consideration," she shares, "They deserve to be able to take part in fashion the same as everyone else, and to be able to get dressed the same as everybody else."
Unhidden's Main Mission
Unhidden believes in three things: empowerment, inclusivity and normalizing universal designs as accessible for everyone.

Unfortunately, most fashion brands don't offer inclusive and adaptive designs. This is something Victoria hopes will change in the future. As Victoria told us, "People need to start hiring adaptive designers to teach other people how to do adaptive design."
The future and beyond
Victoria and Unhidden are taking the world by storm. As she becomes an expert on inclusive fashion — she wrote The Little Book of Ableism, presented a TED talk called Fighting Ableism Through Fashion and was recently featured on a digital billboard in Time Square during New York Fashion Week — Unhidden will only become more well-known.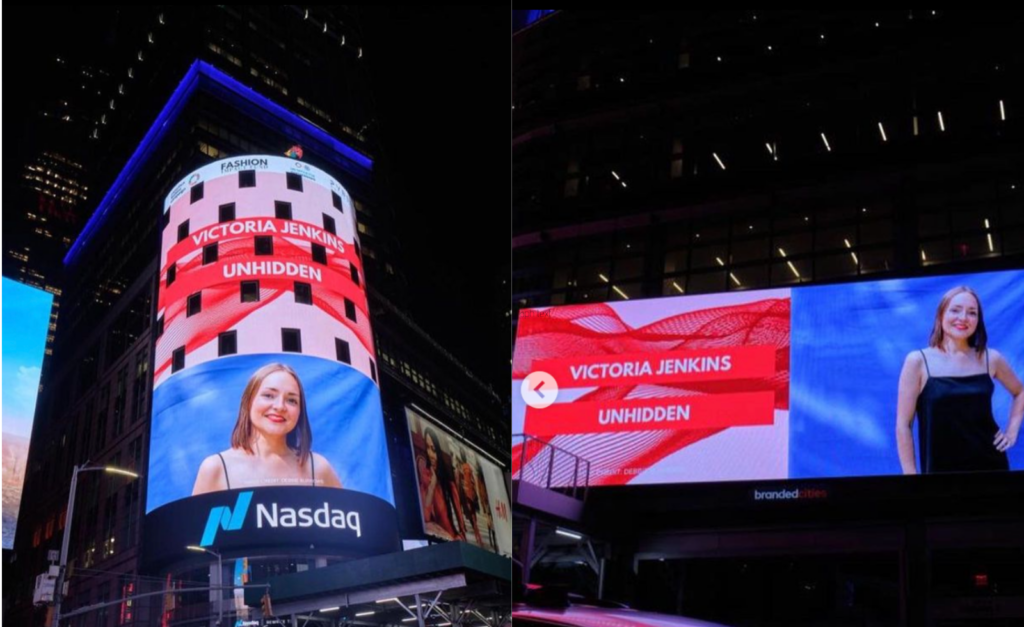 This year, the brand even took part in inclusive fashion shows, and has an upcoming fashion show in London in February 2023. It has also featured a children's collaboration with the hit show Paw Patrol.

Unhidden's clothing range is currently available to pre-order.