I would love to spend a couple of nights in a treehouse. The Four Seasons Safari Lodge in Serengeti, Tanzania is on my vision board. Swimming in a pool while looking at wild elephants? Sign me up!)
Traveling is about so much more than staying in unique hotels, but I do have a penchant for it.
My most jaw-dropping, unique hotels were splurges. Unique concepts and spectacular views can come at a cost (if you want to access them privately, that is – the views in Santorini are gorgeous whether you're watching them from town or a hotel pool.)
I choose to splurge or save depending on where I am going, what my intentions are for the trip, and whether a hotel would provide something special beyond elevated comfort.
My Top 4 Jaw-Dropping Unique Hotels
Here are my four most jaw-dropping hotel stays to date, in no particular order.
1. Lyngen North in Northern Norway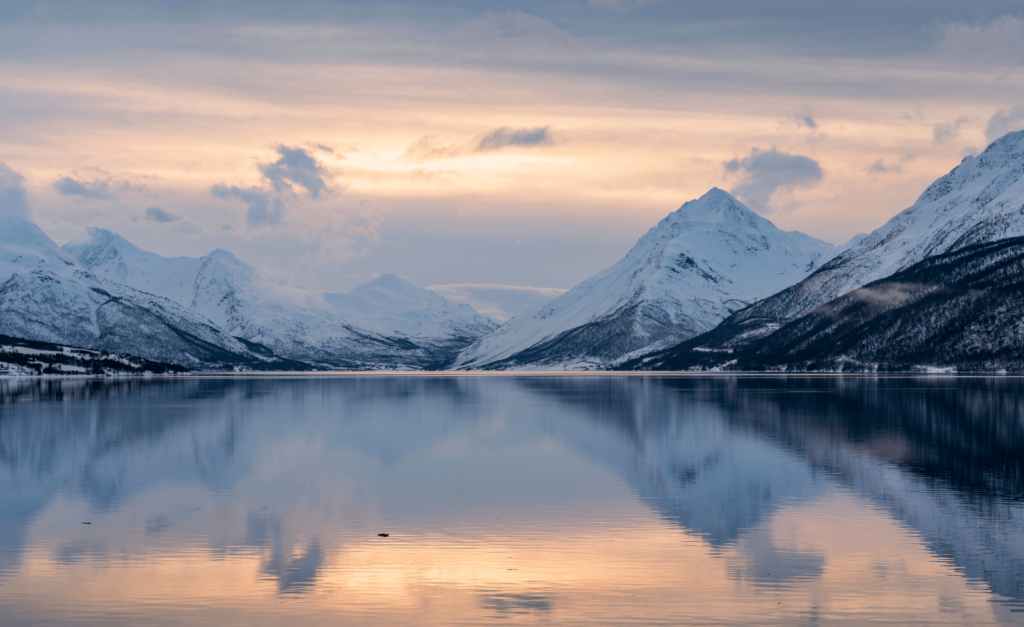 Lyngen North is a glass igloo hotel located in the Lyngenfjord region of Northern Norway – the hotel is right on the fjord, with uninterrupted views of the Lyngen Alps. The spacious glass igloo was glamping at its finest if you could call it that. It was heated, had a shower and bathroom, and featured details such as a remote-controlled adjustable bed and a top-of-the-line speaker.
After a hearty dinner in the hotel's restaurant, I headed back to my igloo. My expectations were low as far as seeing the Northern Lights that evening. I was only able to book a one-night stay and it was snowing heavily, which affected visibility. I basked in the glory of the unique setting nonetheless. Around 11 PM, I was about to fall asleep when the hotel owner sent a message to all guests: "Aurora alert!" As in, Aurora Borealis. I saw the Northern Lights from my bed and cried tears of joy.
2. Qasr Al Sarab Desert Resort in the United Arab Emirates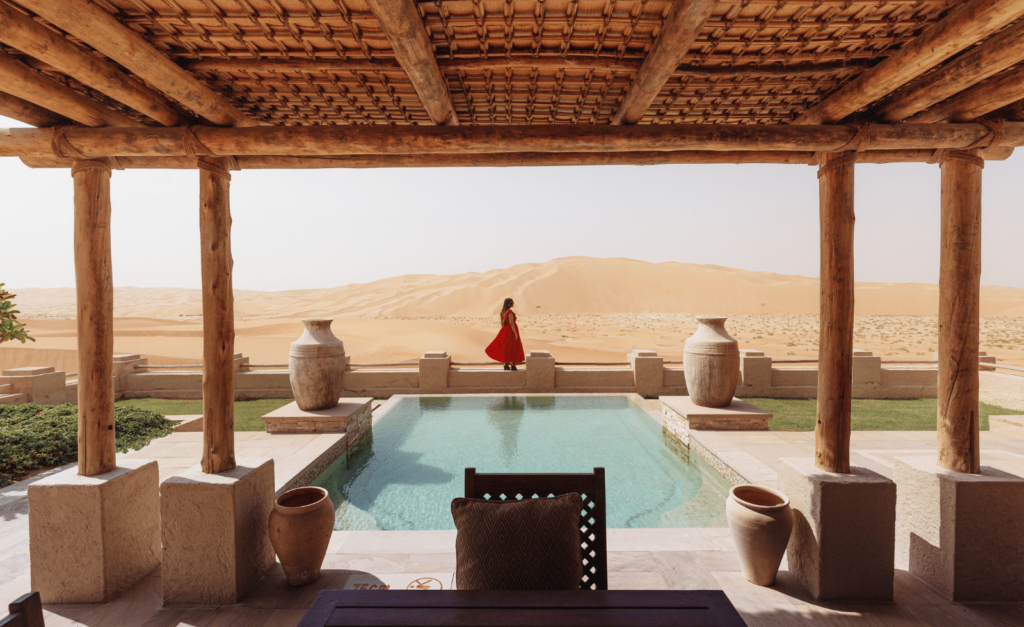 Located in the Liwa desert, in an oasis about 90 minutes from Abu Dhabi, Qasr Al Sarab Desert Resort by Anantara is what travel dreams are made of. I gasped when my car pulled into the property, which was surrounded by endless dunes.
To make matters even better, I got upgraded to a villa. I had to pinch myself when I saw my very own private pool overlooking the majestic desert. I spent my days floating around said pool, tanning on the deck, climbing steep sand dunes and going on camel rides. Having dinner under the starry desert skies was another highlight of this stay.
3. San Antonio Suites in Santorini, Greece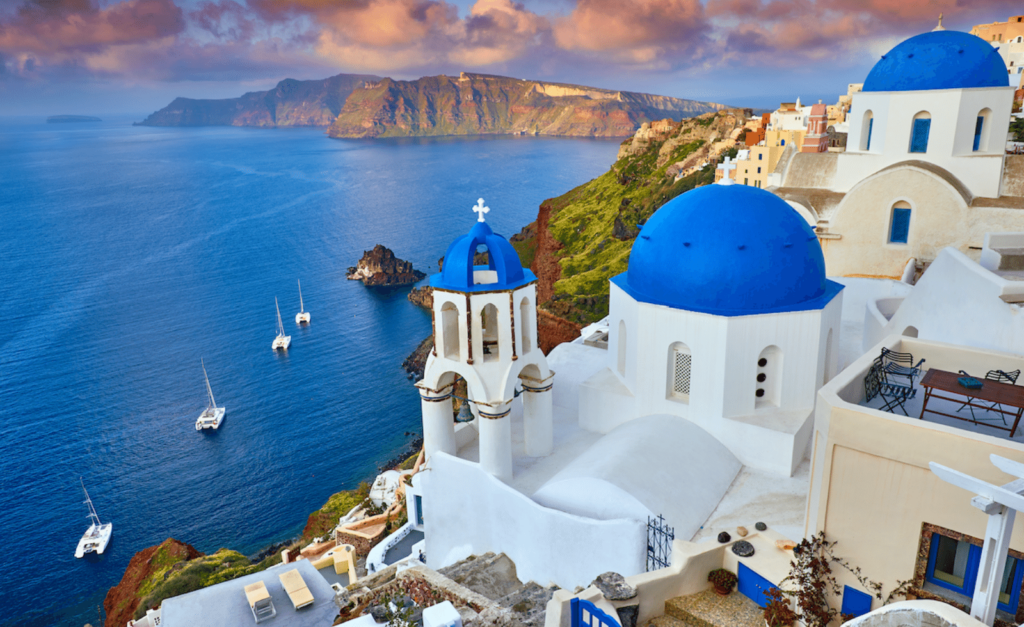 Santorini is one of the most romantic destinations in the world, and, perched on a cliff, San Antonio Suites delivers loads of romance. I don't mean it in the traditional sense of the word, though it most certainly is romantic for couples, but in terms of how much of a feast for the senses the hotel offers.
My favorite past-time at San Antonio Suites was staring at the Santorini Caldera (a volcanic depression that makes up the island's most iconic views). I stared at it from my hotel room balcony, from the spectacular infinity pool, and even while eating, as there are restaurant tables positioned on the cliffside. The hotel grounds were so quiet and serene that it somehow amplified the visual experience, and the service was just as discrete yet impeccable.
4. Villa di Piazzano in Cortona, Italy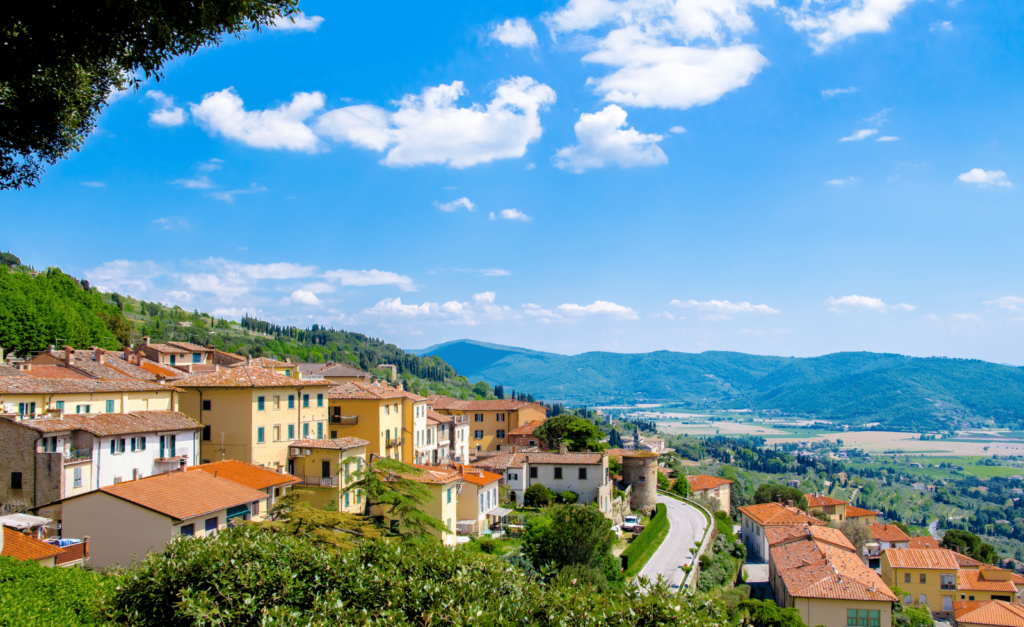 Imagine yourself entering a long driveway lined with Cypress trees and being greeted by a historic estate at the end of it. Villa di Piazzano was the hunting manor of an Italian cardinal, and it is now an elegant boutique hotel in a protected natural reserve surrounded by green fields.
My room provided all the comfort of modern accommodations while staying true to the classic aesthetic and understated elegance of the rest of the villa.

If you want to follow in my footsteps, here are my step-by-step instructions for enjoying Villa di Piazzano:
Sleep in because the crisp sheets and bed feel amazing, but not so much that you miss breakfast
Have espresso with your breakfast, of course
Spend a couple of hours at the pool watching time stand still
Go visit a medieval Tuscan town in the afternoon
Savor local products and dine al fresco at L'Antica Casina di Caccia, the hotel's restaurant (you may just get ruined for life in terms of eating pasta back home)
Have a nightcap outside while watching the stars and the twinkling lights of the hillside town of Cortona