You might think you're sneaky when filling up your free water cup with soda or lemonade at Chipotle, but the employees at corporate are onto you. Back in 2019, Chipotle tweeted the following:
To honor the long-standing tradition of soda fountain robbery, Chipotle has released a limited edition scented candle, cheekily poured into a branded "Water" Cup. The melting wax will fill your home with the aroma of freshly stolen lemonade.
You can order the limited edition candle on Chipotle's merch store. To sweeten the deal, Chipotle has included a promo code with each purchase that is redeemable for a free lemonade at their restaurants.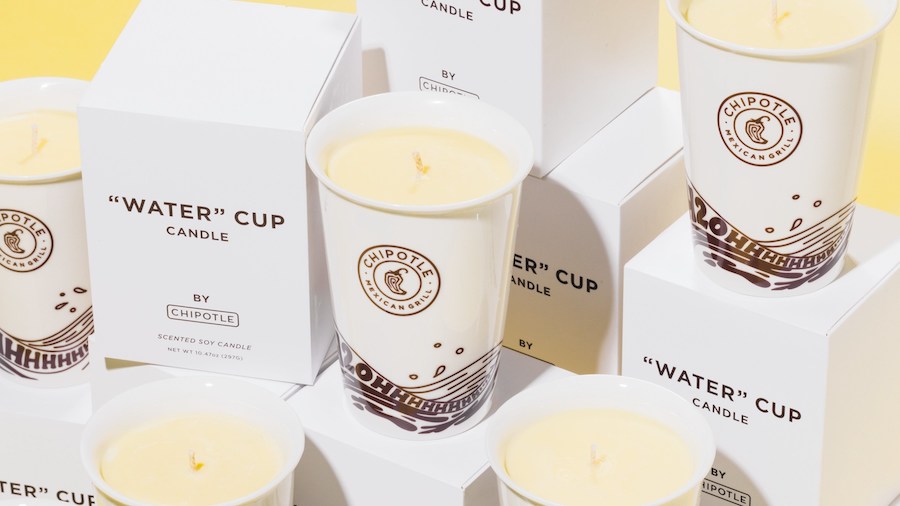 Keep in mind, this isn't the first time Chipotle released a scented product based on customer feedback. In 2021, Chipotle released a Cilantro-scented bar soap, to honor the roughly 10% of the population who think the popular herb tastes like suds.