Move over, ChatGPT. Artificial intelligence is taking the fashion world by storm, and not in the way you might expect. AI is moving beyond traditional wearables like watches and glasses into textiles and advanced fibers. It's slowly becoming possible to, literally, wear AI on your sleeve. 
Fashion retailers have integrated AI and machine learning into many aspects of the consumer experience. From bots that provide personalized shopping recommendations to algorithms that can predict trends, AI is now affecting everything from marketing to customer service.
However, AI in fashion is experiencing a new level of growth in one particular area: design and garment engineering. Consumers can now literally wear AI in the form of gloves, cycling gear, and luxury accessories. Here are just a few products that are weaving AI into the very fabric of fashion. 
AI Gloves from Eddie Bauer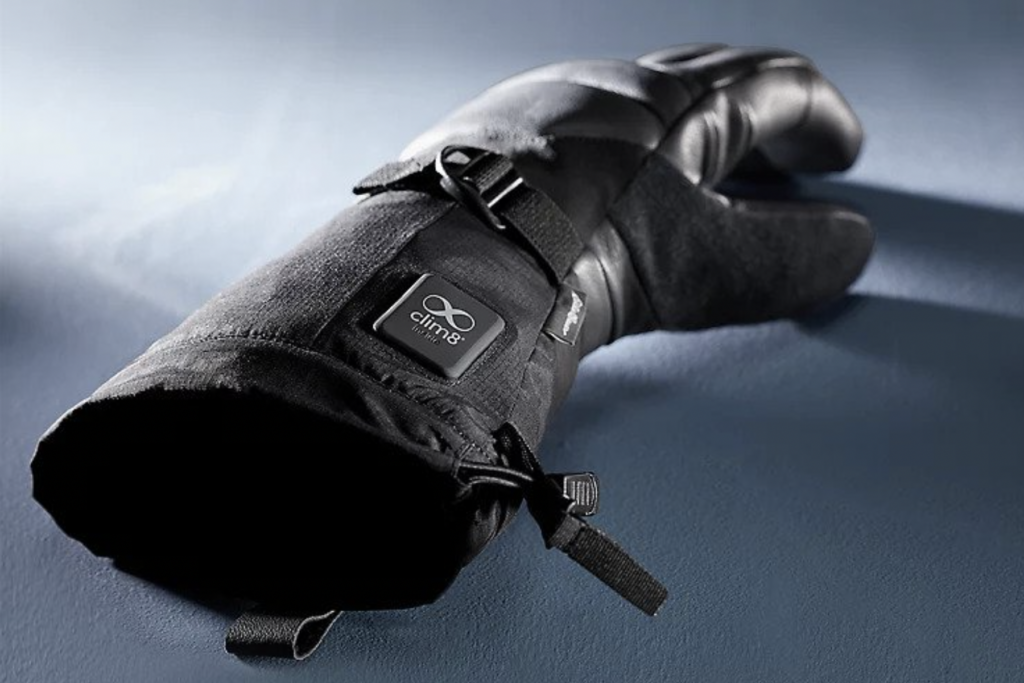 Outerwear brand Eddie Bauer recently launched the Guide Pro Smart Heated Lite Gloves deemed "the first AI-assisted heated gloves to come to the outdoor industry market in North America."
These gloves use clim8® intelligent heating technology which includes an app, Bluetooth connectivity, and adjustable temperature settings. Plus, AI that collects data and responds to the climate and your body temperature to keep you warm. 
"The glove's strategically placed heating zones have built-in sensors. These sensors monitor your movement as well as external and internal environments, and then adjust the temperature to your desired setting," wrote Gear Junkie.
Users can set the temperature through the app and the gloves will continually adjust according to the environment and user's preferences. 
AI Denim Jacket from Levi's
Levi's and Google teamed up under the tech giant's Project Jacquard to create the first AI Trucker jacket. Designed for urban cyclists, the jacket uses conductive yarn in the left cuff to enable touch interactivity. Users can tap, swipe or hold sensors in the sleeve to change music tracks, answer calls, or access voice-delivered directions. 
What makes this jacket so interesting is that it looks like a classic, stylish Levi's denim jacket. But the wearer can perform a range of actions off the cuff (pun intended).
"Get updates about your day, take a remote selfie, get notified if you leave your phone or jacket behind, and more, so you can stay focused on what's important," claims the Project Jacquard brief.
Project Jacquard has also produced a range of other AI-enabled clothes and accessories with brands like Samsonite, Adidas, and Saint Laurent.
AI Yoga Pants from Nadi X
Wearable X is the company behind the Nadi X smart yoga pants, which use AI to guide the wearer through a yoga session. The yoga pants, which look like stylish leggings, utilize integrated sensors and haptic feedback (e.g., vibration) to help the wearer improve their yoga practice.
The pants connect with an app that guides you through a selected yoga practice. As the Nadi X website describes, "Audio instructions are paired with gentle vibrations to give you clues where to focus. The accelerometer values are processed in your smartphone and the audio instructions will let you know if you have made it into the pose at the end of each pose." 
The best part? These yoga pants can be cleaned on gentle wash, so you can keep your yoga practice on track every day.