Artistry has leveled up leaps and bounds in recent decades. While more genre-bending is happening than we could possibly keep track of – crossing music with film and visual art, playing with dissonance and stillness – it is absolutely breathtaking. Who is paving the way? The LGBTQ+ artist's community.

Brimming with artists of all kinds, the level of openness and kindness that one experiences within this resilient community can be directly identified in the art being produced. LGBTQ+ Artists are doing big things.
7 Up-and-Coming LGBTQ+ Artists
1. You'll Flip Over G Flip
Australian artist G Flip initially took America by storm when they performed for the first time in front of a live audience, and the first time with their band, at SXSW 2018. They had uploaded their debut single "About You" to the internet a month prior to the festival which made the rounds on Pitchfork and YouTube's New Music Playlist.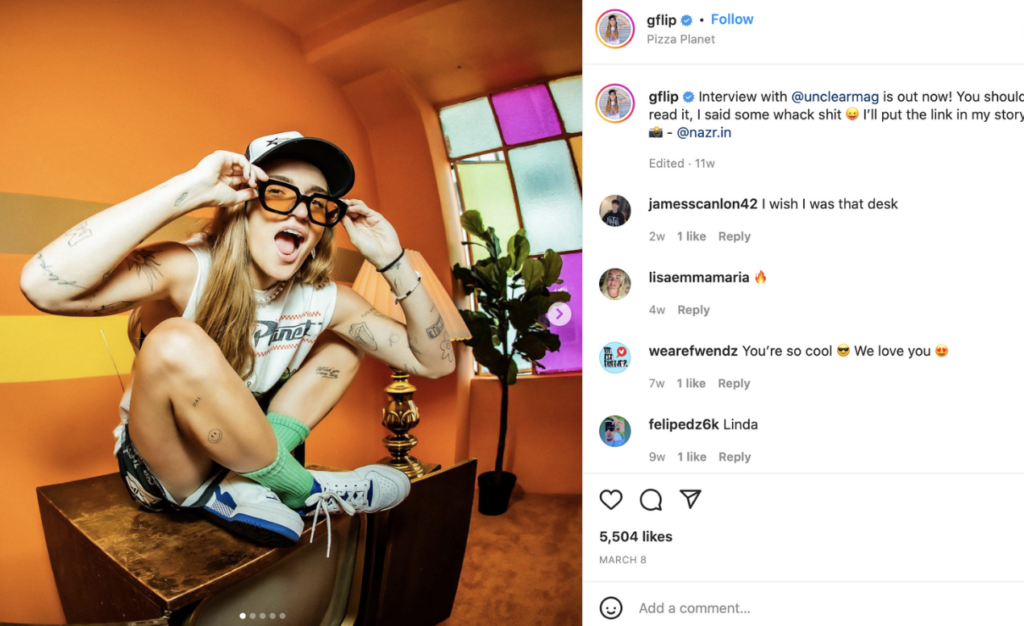 An incredibly talented drummer, G Flip stunned audiences with energetic performances of thought-provoking, uniquely rhythmic tracks they crafted to a T. Their first full-length, which was released in 2019, included crowd favorites like "Killing My Time," "Waking Up Tomorrow" and "Drink Too Much."
G Flip is widely known as a talented musician and producer. In 2019, they won the honor of Breakthrough Independent Artist of the Year at the Australian Independent Record Labels Association (AIR) Awards, among other accolades. They have designed two Crocs collaborations since 2020 (both of which sold out in minutes.) A truly self-made artist in every sense of the word, we can't wait to see what's next for LGBTQ+ Artists.
2. Fly To The Moon with mxmtoon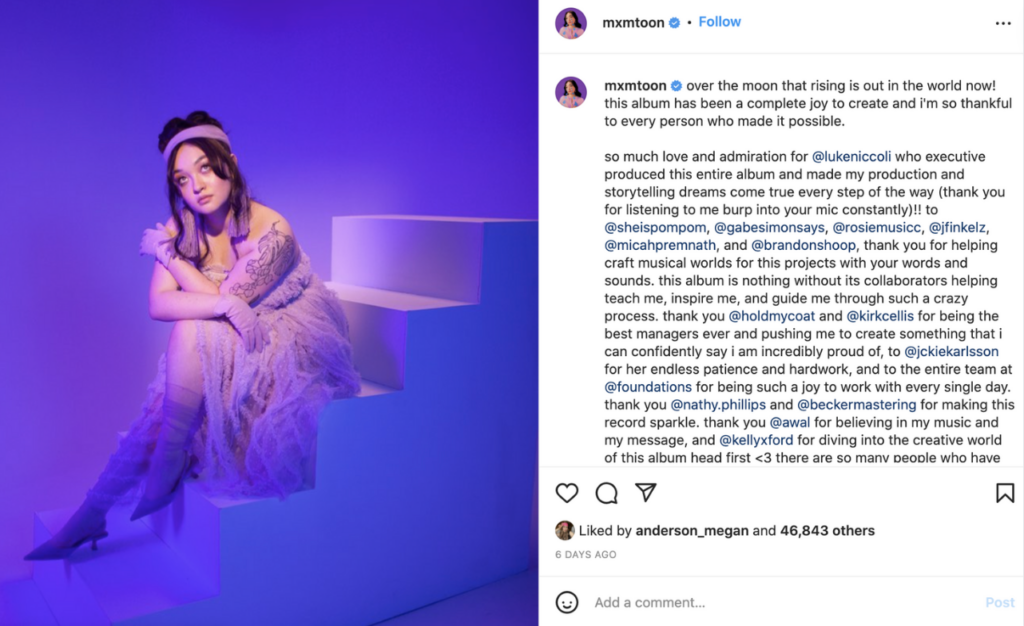 First struck by mxmtoon's incredible presence at Outsidelands 2019, we were smitten to find out that her name had meaning to it. Her initials comprise the beginning of her stage name, with the word "toon" to reference cartoons. The singer was an online sensation at a young age. Her debut album rising dropped in 2021.
More recently, mxmtoon and G Flip crafted an unforgettable track together in "Queen" with a beautiful music video premiering alongside it. The song stands to support women and brings same-sex love to the forefront of the conversation in a series of vignettes.

The music video encapsulates a feeling only mxmtoon is capable of emitting with her vocals, which are soft and intense at the same time. A perfect companion for whatever the day ahead may bring.
3. Go on a Journey With Mykki Blanco
Queer rap extraordinaire Mykki Blanco is an artist you will never forget once you experience them. A poet, activist, and performance artist, this rapper hails from Orange County, California. Her debut EP Mykki Blanco & The Mutant Angels dropped in 2012, a year after her book of poetry From the Silence of Duchamp to the Noise of Boys was published.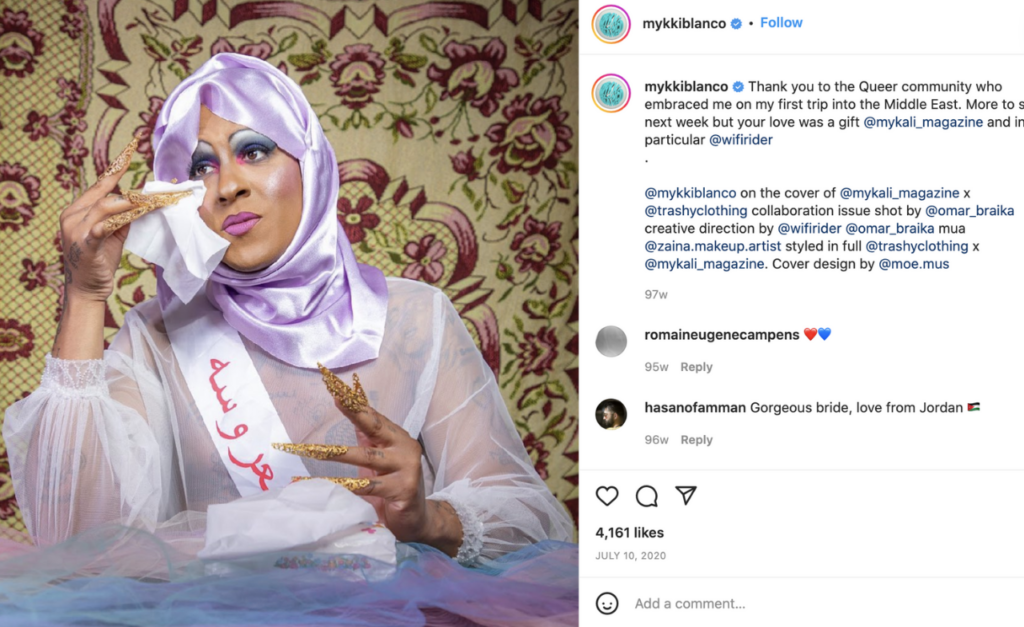 While she would go on to release mixtapes, EPs and singles, her first full-length effort dropped in 2016 to critical acclaim. Blanco has collaborated with Blood Orange, Teyana Taylor and Kanye West. Her latest effort, a 9-track stunner Broken Hearts & Beauty Sleep, was released in June of 2021.
4. BAYLI is A Babe
Fresh off a U.S. tour with SHYGIRL, BAYLI is an innovative artist that has written with the likes of Jesse McCartney, Duckwrth, Bea Miller, and more. Starting out as a frontwoman for punk band The Skins, her signature vocals and songwriting abilities carried her to becoming a solo artist. She released her debut EP titled stories from new york in 2021.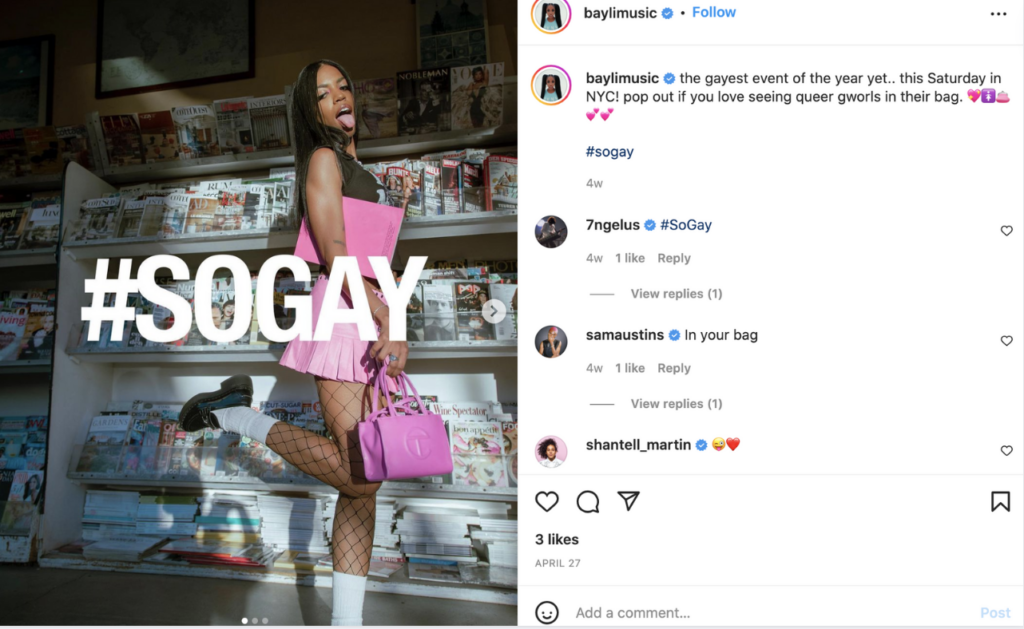 In early May 2022, BAYLI released "Telly Bag" a track about her genuine love for Telfar and its gender-fluid mission. The song serves as her love letter to fashion and her queer identity.

The whole thing displays like a fashion show for the fashion-forward genderqueer community, and we are all in.
5. pronoun Understands Pronouns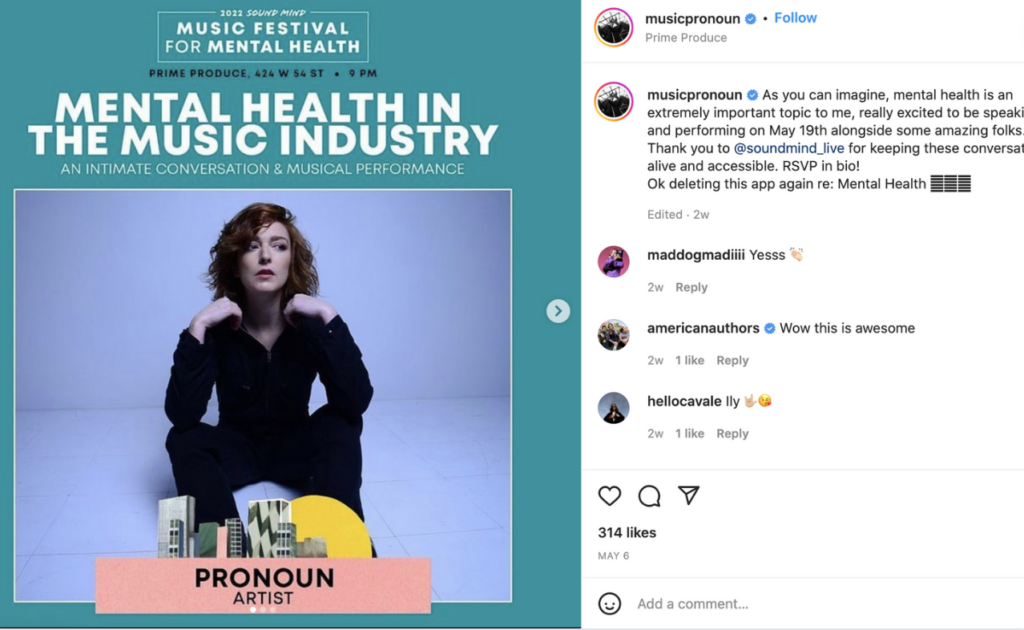 In 2016, the world was introduced to the insatiable indie-pop sounds of pronoun with her 4-track freshman EP There's no one new around you. Venturing into the industry via an interest in composition and performance, she switched to the business side while attending Berkley. Her initial music stemmed from a bad breakup. Every release between 2016 and 2017 had similar artwork and a detailed aesthetic that bloomed with the artist's personality. In 2019, she was categorized as a breakout indie artist by Billboard.
In 2021, pronoun released 5-track EP OMG I MADE IT. Every track is just as full of enthusiasm as the all-caps title indicates. A blend of 90's-inspired pop and a sense of freedom that can only come from overcoming emotional struggles, the EP is an absolute work of art.
6. DAGR
Los Angeles-based music duo DAGR, comprised of queer producer Ceci G and DJ Veronika Jane, is making waves. With resumes that span genres and include work with the likes of UPSAHL, Princess, Rebecca Black, and Girlpool these two have hit their stride with their first single "Caravan."
Making a splash with their synth-heavy sound alongside indie rock sweethearts Portugal. The Man, these two have chosen to bring the party wherever they go.
7. Scream 'Yasssss' For Zolita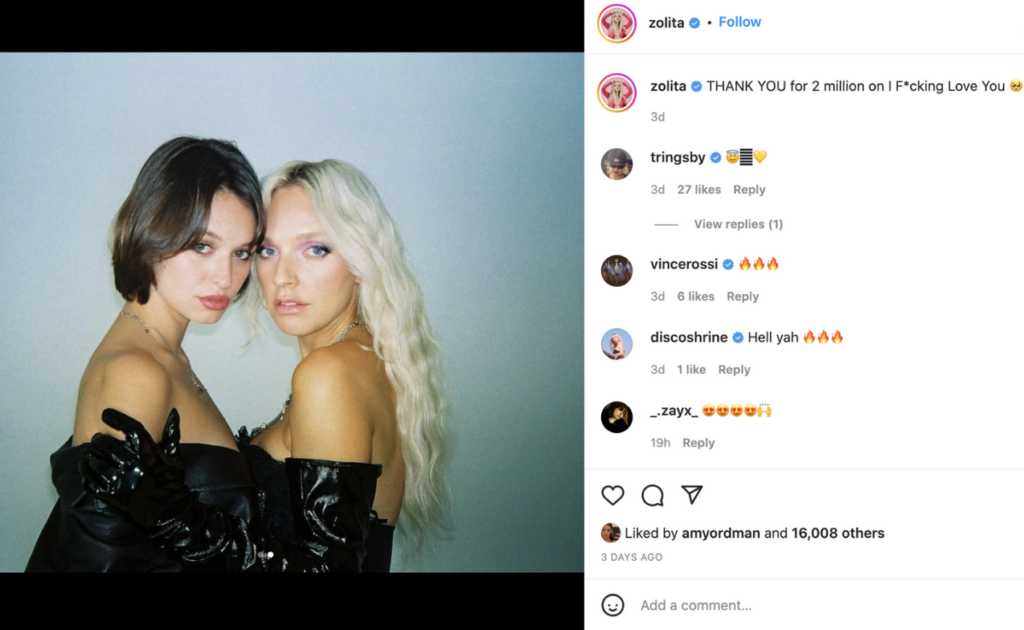 DIY artist and creator Zolita has amassed over 120 million global streams and accolades from outlets such as Dazed, Interview Magazine, MITC, NYLON and more. Her edgy pop-punk sound bodes well for her wide-reaching vocals.
Zolita's most recent musical project involves a trilogy of cinematic video releases alongside some top echelon tracks. Her goal with this project was to put LGBTQ stories and relationships at the forefront, with a similar theme and style to the things many of us grew up adoring, like teen romance. It allows us all to step into fantasy, yet again.

In fact, you may notice many themes from your favorite 90's movies while enjoying the music videos for "Somebody I Fcked Once," "Single in September" and "I Fcking Love You."
She will play Los Angeles PRIDE's main stage this June alongside Anitta and Christina Aguilera.