Seattle-based ceramic and mixed media sculptor Emily Counts has made quite the career out of her vibrant, exploratory art since receiving her BFA from the California College of the Arts. She draws direct inspiration from the shapes and textures she finds while connecting with nature, and often incorporates them into her pieces. At times borderline eerie, each piece of art is representative of both past and future inspiration, exploring identity, identity, and memory.
Emily has been a part of many residency programs, and her work has been displayed at the Museum of Arts and Design in New York, the Torrance Art Museum in California, at Oregon Contemporary in Oregon, and in Washington at the Bellevue Arts Museum.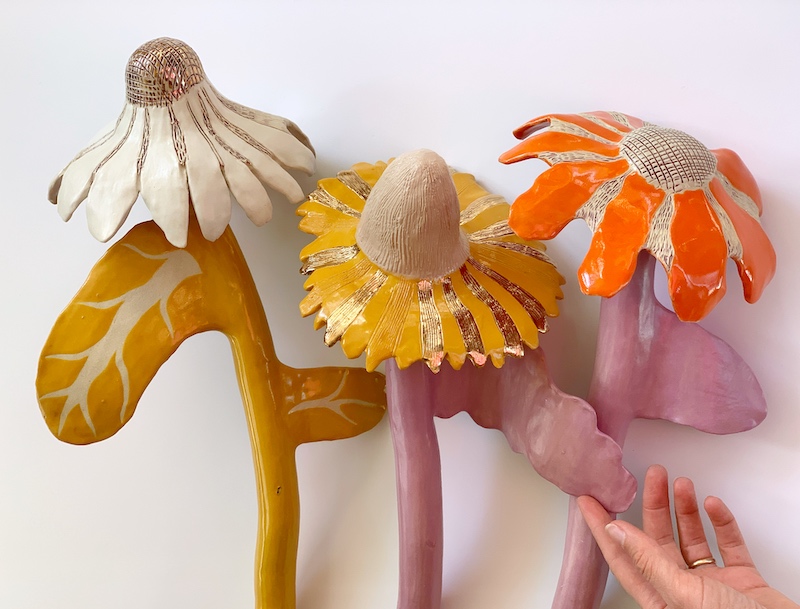 When I was 17 applied to art schools rather than traditional colleges. That was when I decided that my goal was to pursue art as a career. I was too young to understand how hard this path would be, but I'm so happy I made that decision.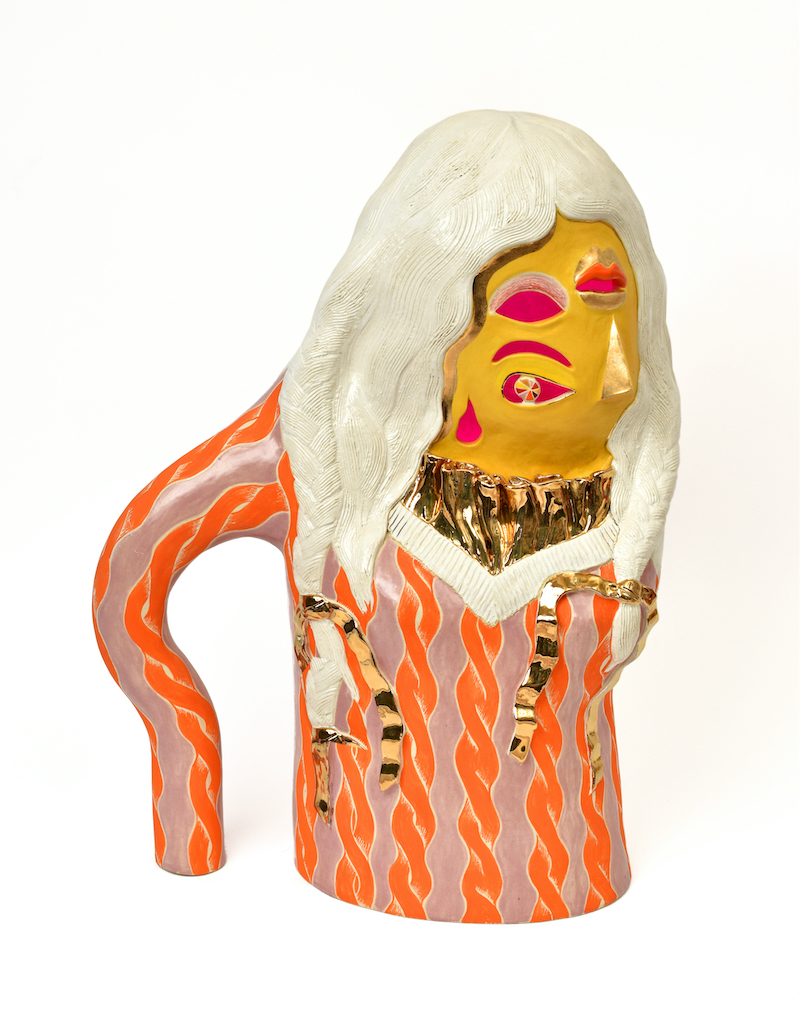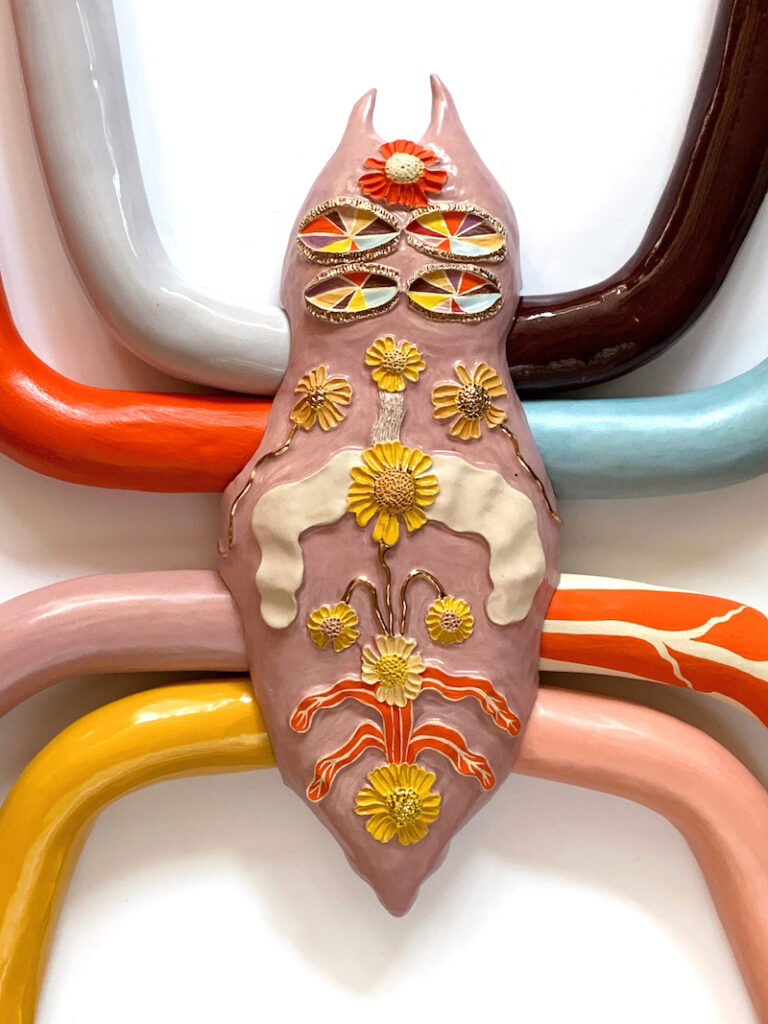 My process starts with drawing in my sketchbook after a vague vision comes into my head. That initial moment of putting an image on a page happens sometimes unconsciously. The mystery and surprise of pulling those ideas out of the ether is one of my favorite parts of the creative process. As I am physically working on the piece I think more about the origins and meaning. Everything is associated with memories.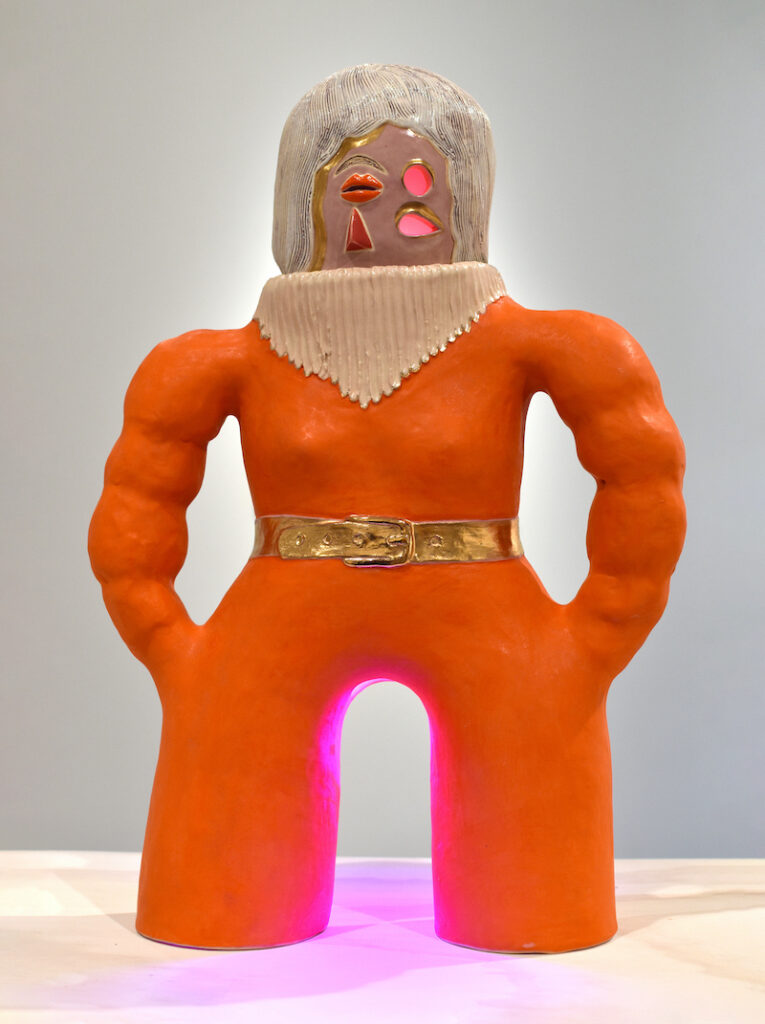 The last residency program I participated in was located on a decommissioned ferry boat from the 1800s, converted into a beautiful houseboat with artist studios. It was an incredibly magical experience!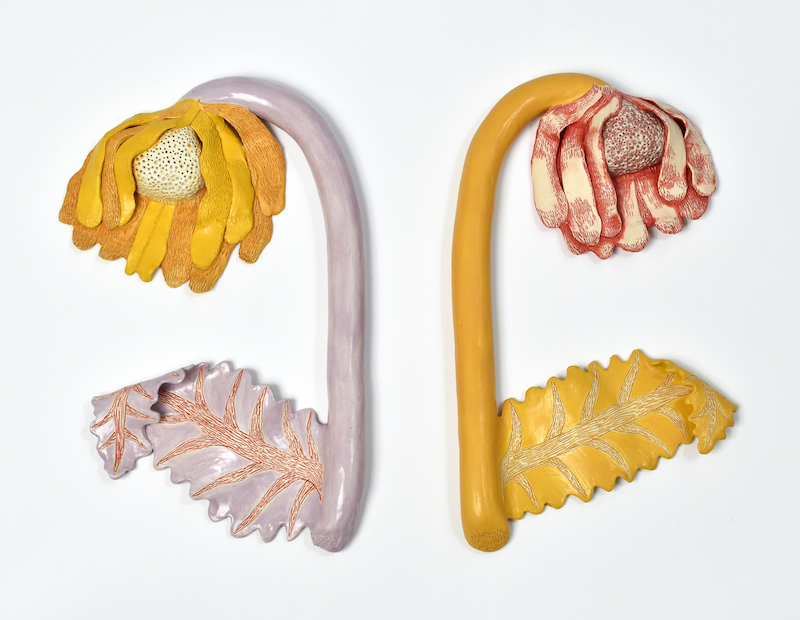 My favorite places to show are with the galleries that represent my work in Seattle and Portland, Studio E and Nationale. It's all about my relationships with these two wonderful, supportive gallery directors that make those exhibitions very special for me.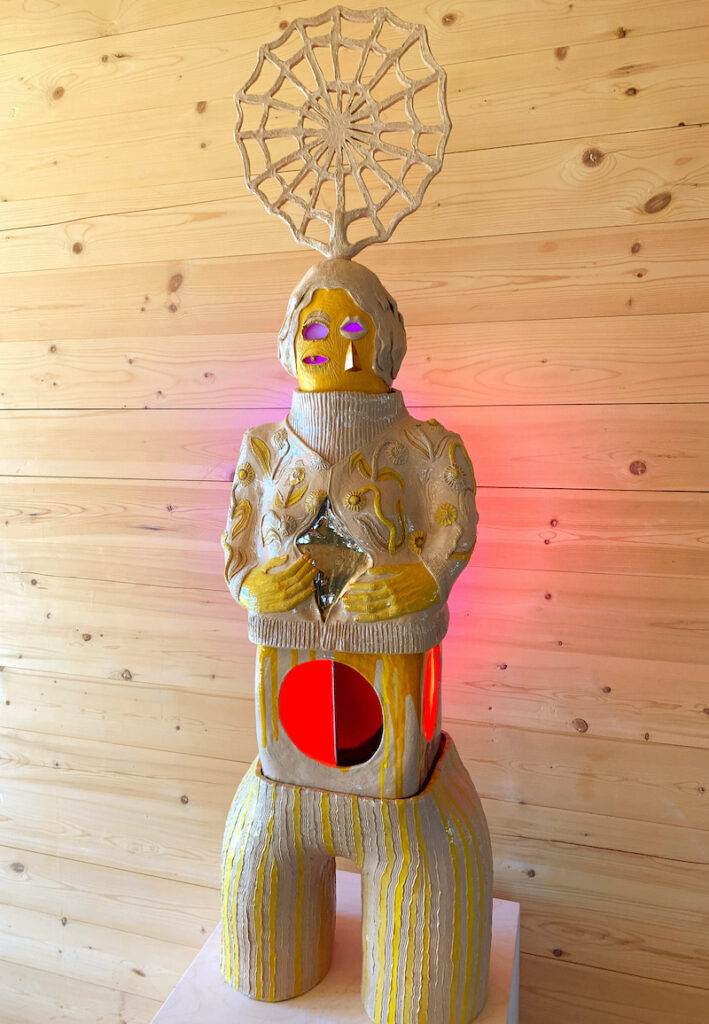 I love all the stories and associations that I hear from people who see my work. Although what I make comes from personal symbolism and memories I am really happy when someone finds their own meaning, either as a very unexpected interpretation or a clear understanding of what was going through my head.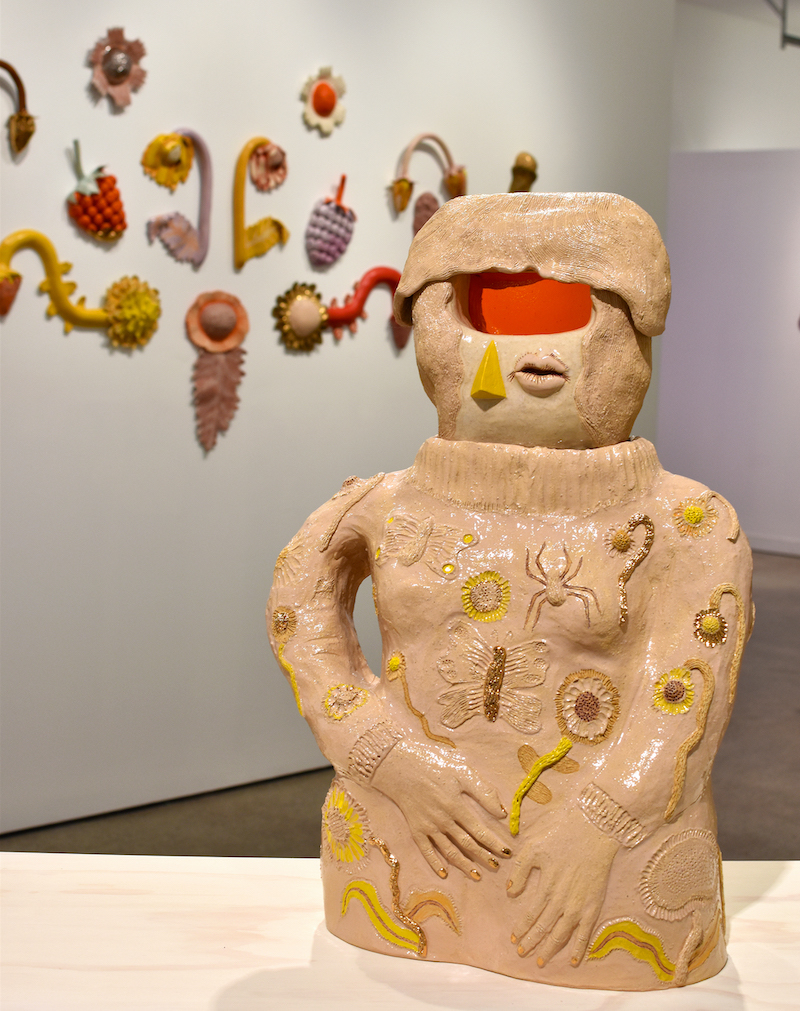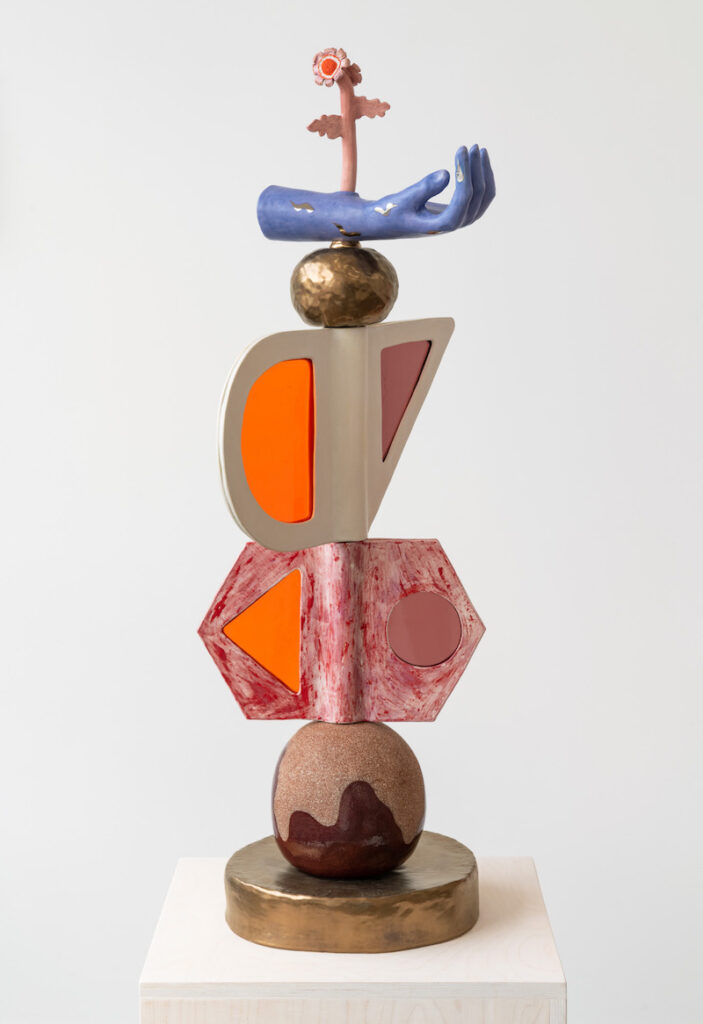 I am really excited about finishing a new work in progress, Vampire Eyes Florist. This is a self-portrait piece that will eventually be my height, illuminated from within, and mixed media. The vision for the face came to me quickly and I feel satisfied with the double mouth placement. They are dangerous eyes.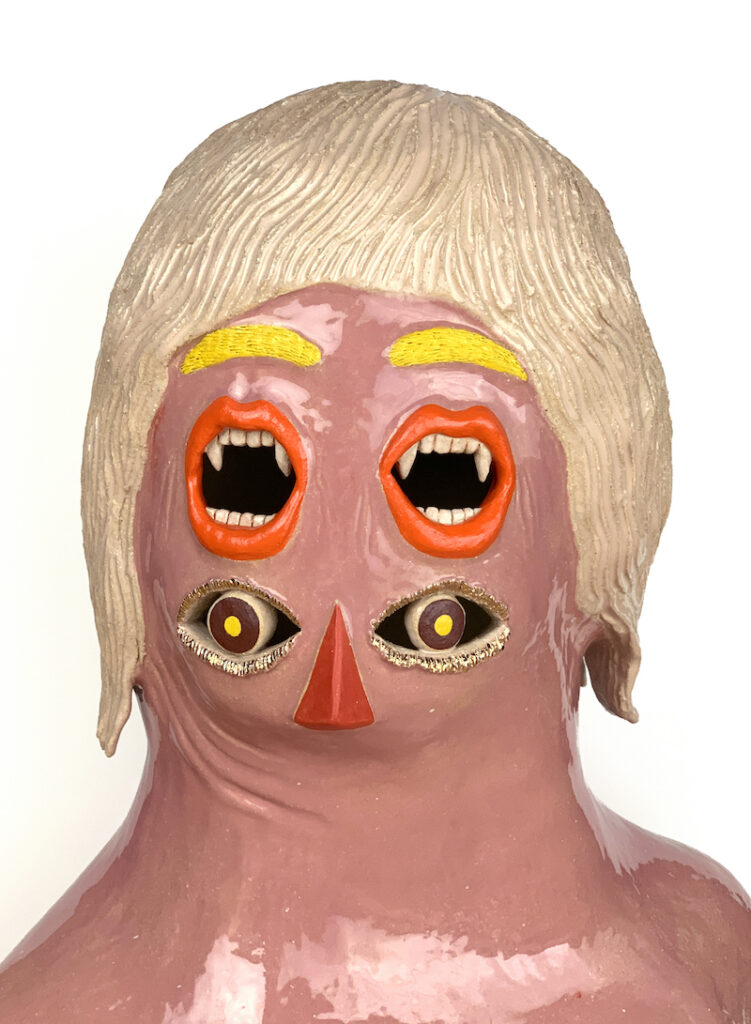 Emily Counts has a solo show, Field Studies, in the project room of Nationale in Portland opening October 21, 2022. She also has an upcoming solo exhibition at the Museum of Museums in Seattle, opening in February 2023. She excitedly admits, "This will be an immersive installation and my largest project to date!"