Patricia Carter is a whiz. Somehow, she has perfected the art of tiny craftsmanship and built a jewelry business that is both delightful… and delectable. Each of her Partymonsterworkshop handcrafted pieces depicts tiny food in the most incredible detail imaginable.

From tiny food like bagels with lox to teeny tiny charcuterie boards, ice cream, and burritos, these accessories will make you feel completely magical — and probably a little bit hungry.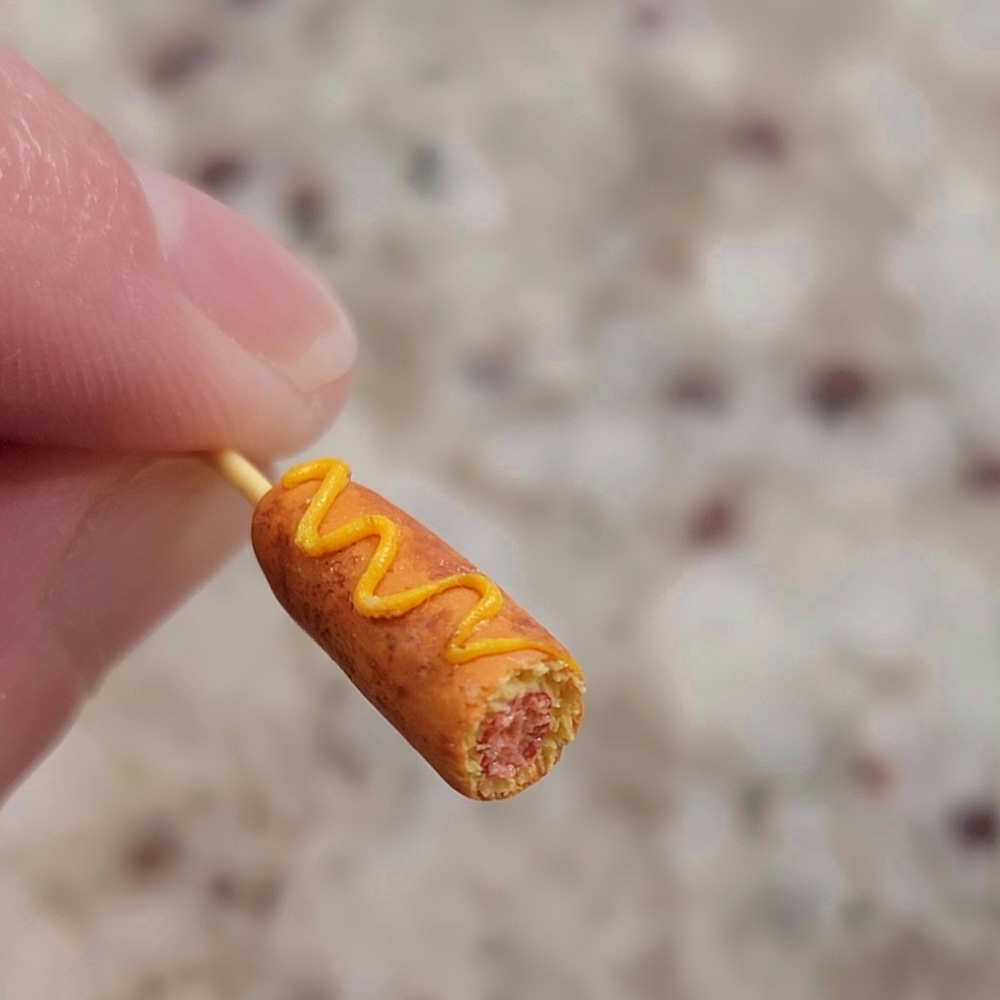 I do not have any formal training. My mom is an artist and exposed me to a lot of mediums as a child. Some of my earliest childhood memories are of learning how to draw.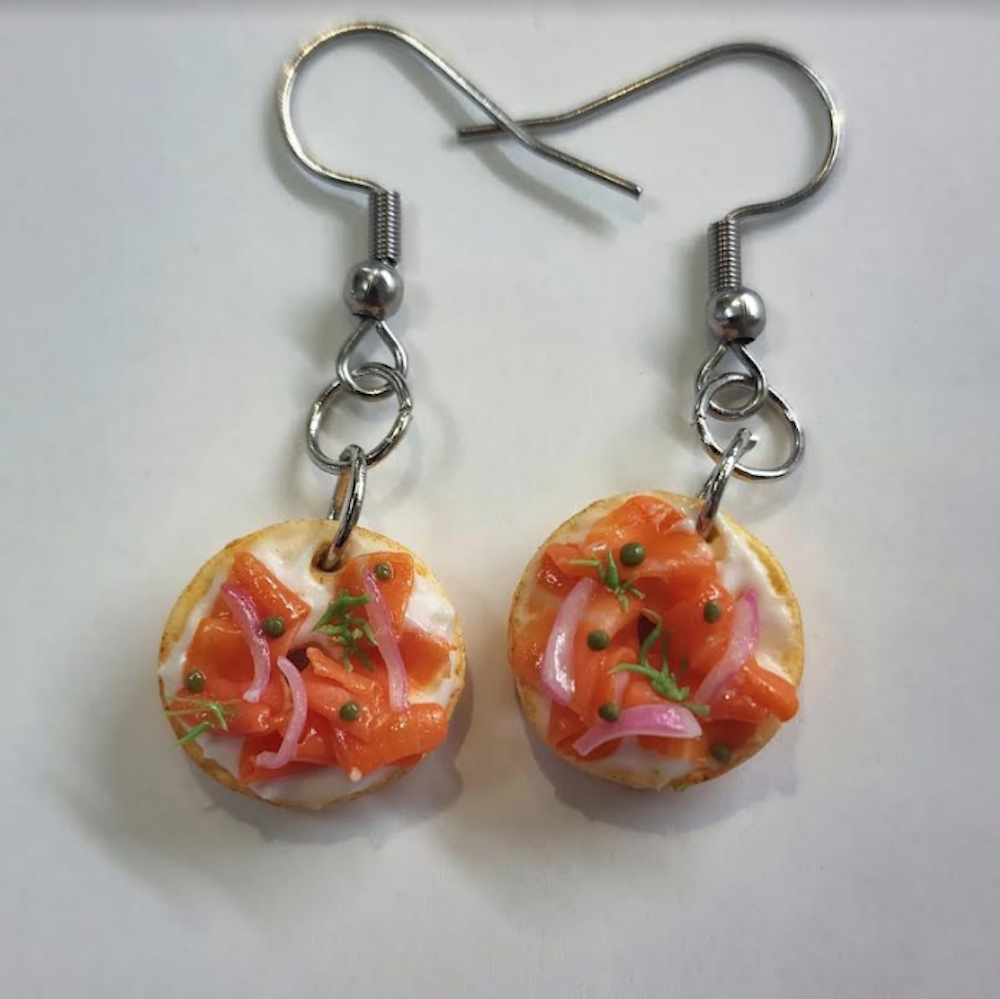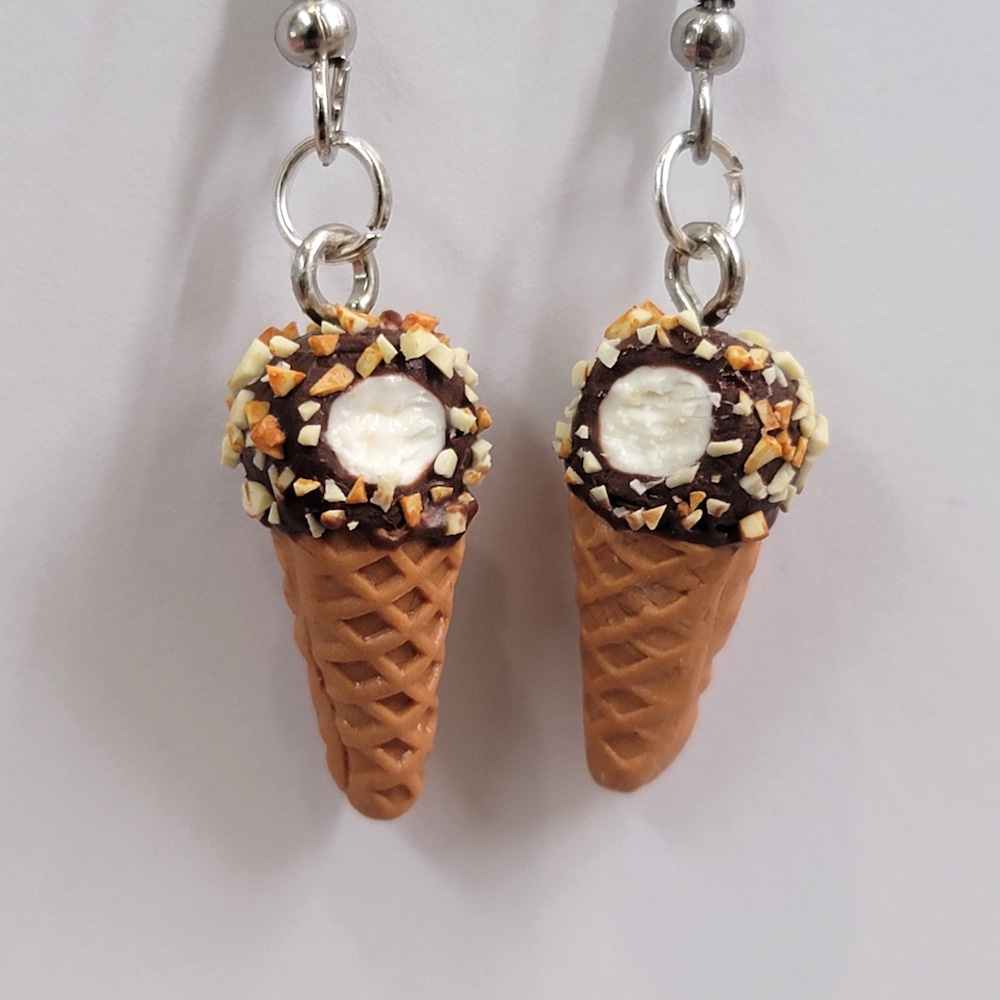 13 years ago, I was looking to start a new hobby. I dabbled in ceramics but never knew about polymer clay and resins until I saw them at the craft store.

After I made my first creation (I believe it was a hamburger) I was hooked and never looked back!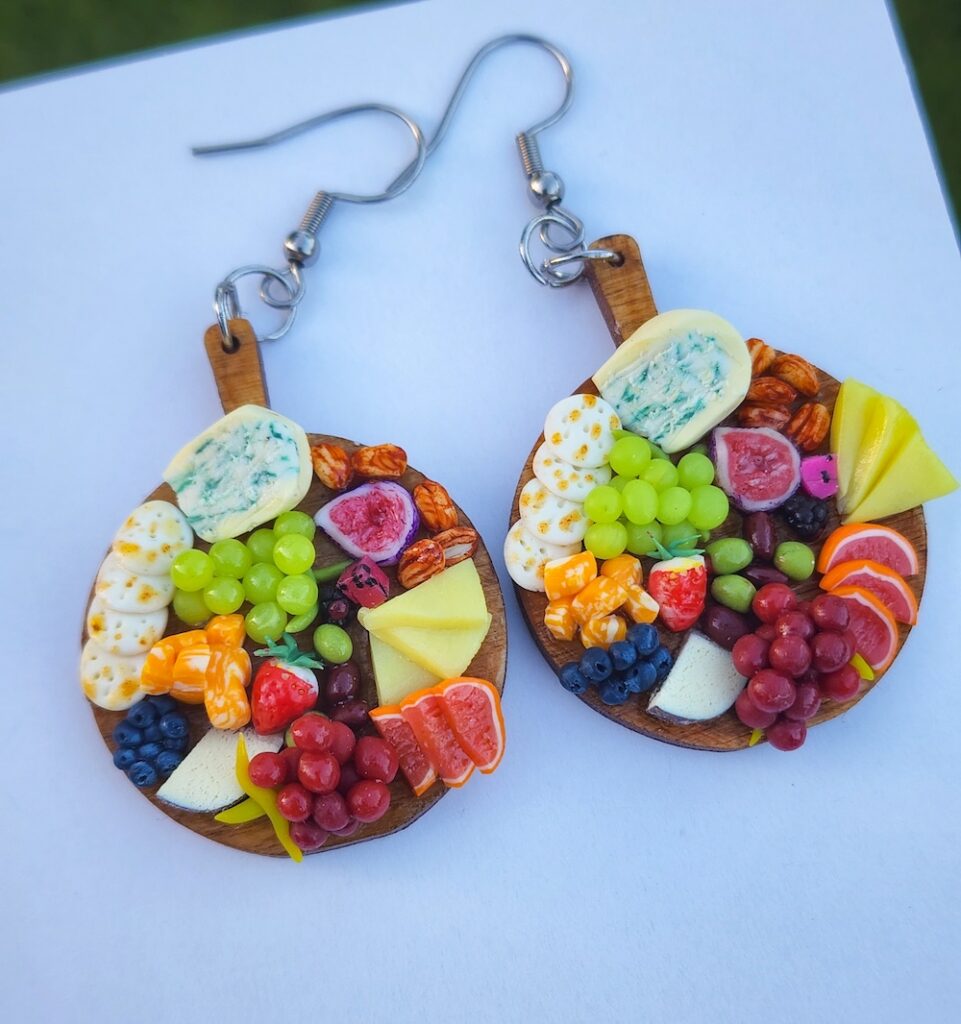 I've had some fun reactions from fans. I was asked to create chip earrings for track and field athlete Christina Clemons to wear at wear at this past summer Olympics!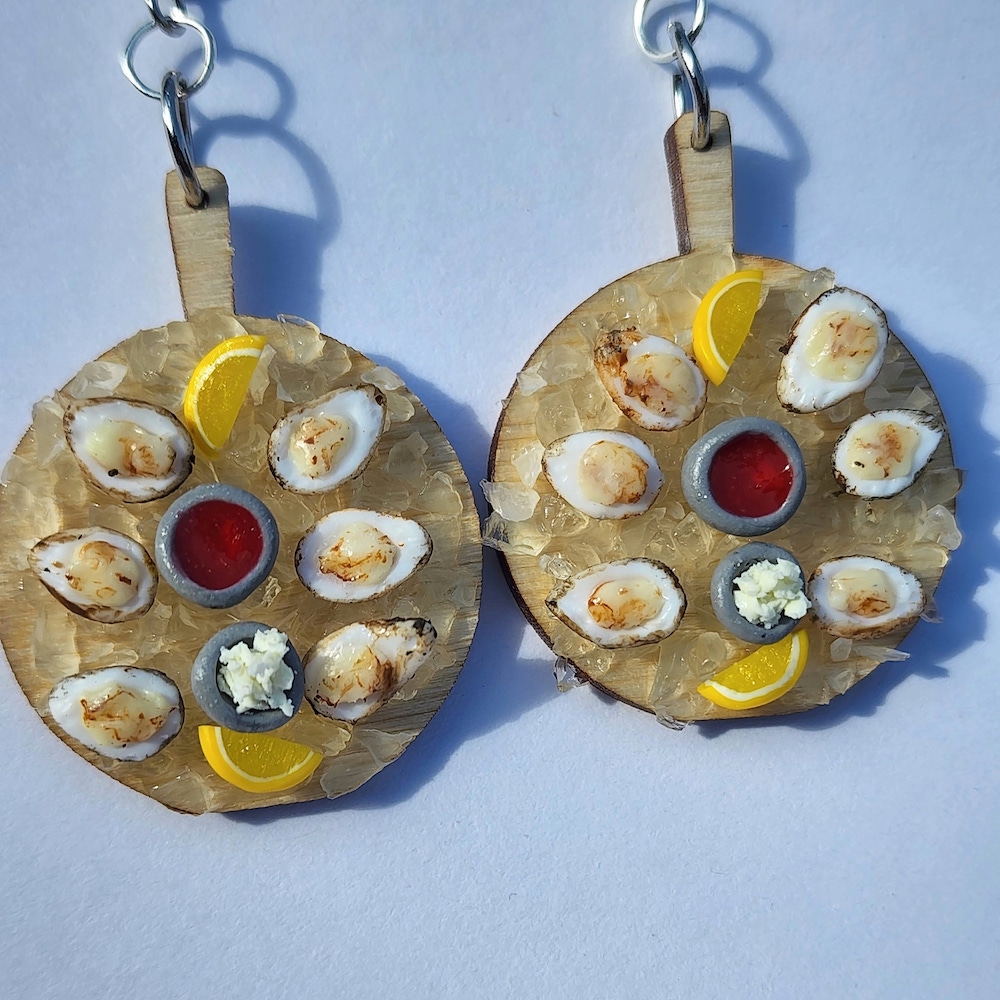 I've also had several food network personalities like Jet Tila and Sunny Anderson ask me to make them jewelry. It's been pretty amazing!

I'm so grateful to receive so much love from fans from all over the world.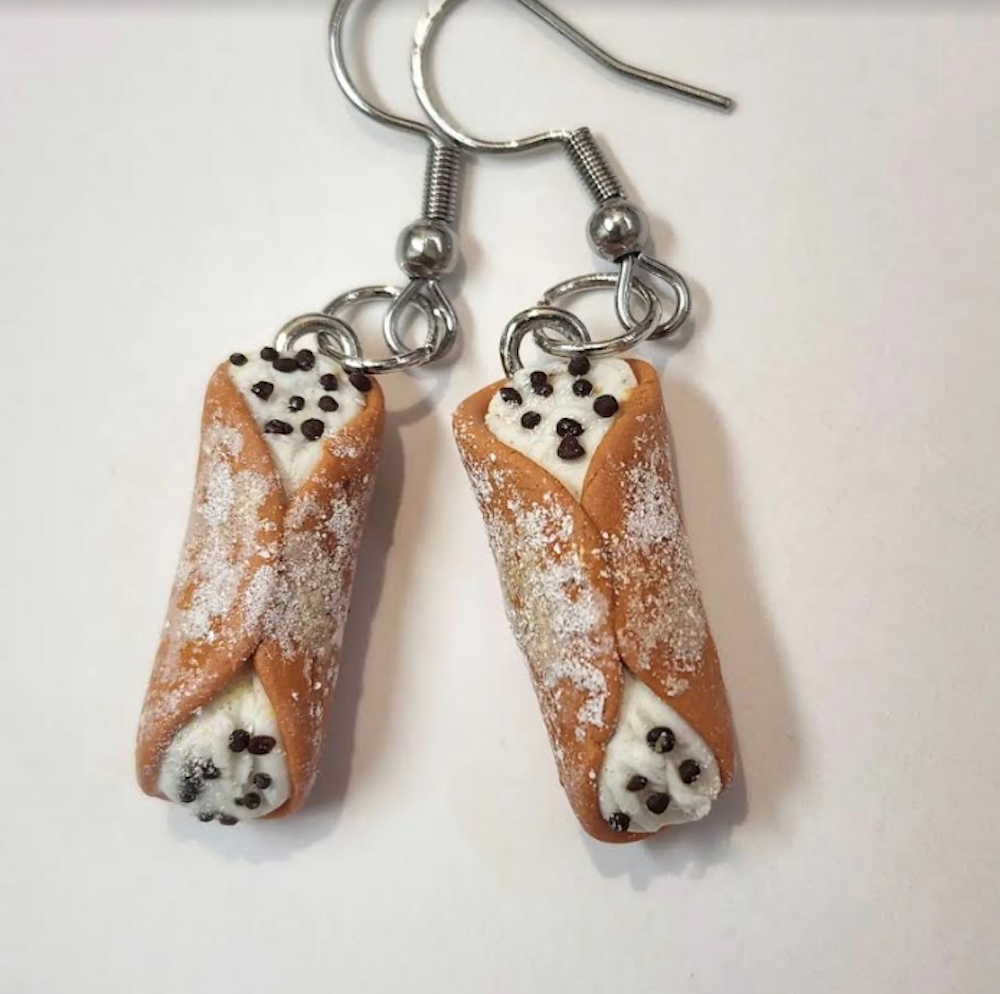 My most favorite pieces would have to be oyster platter earrings and cheese and charcuterie board earrings. I love putting a lot of detail in them to make them as realistic and colorful as possible.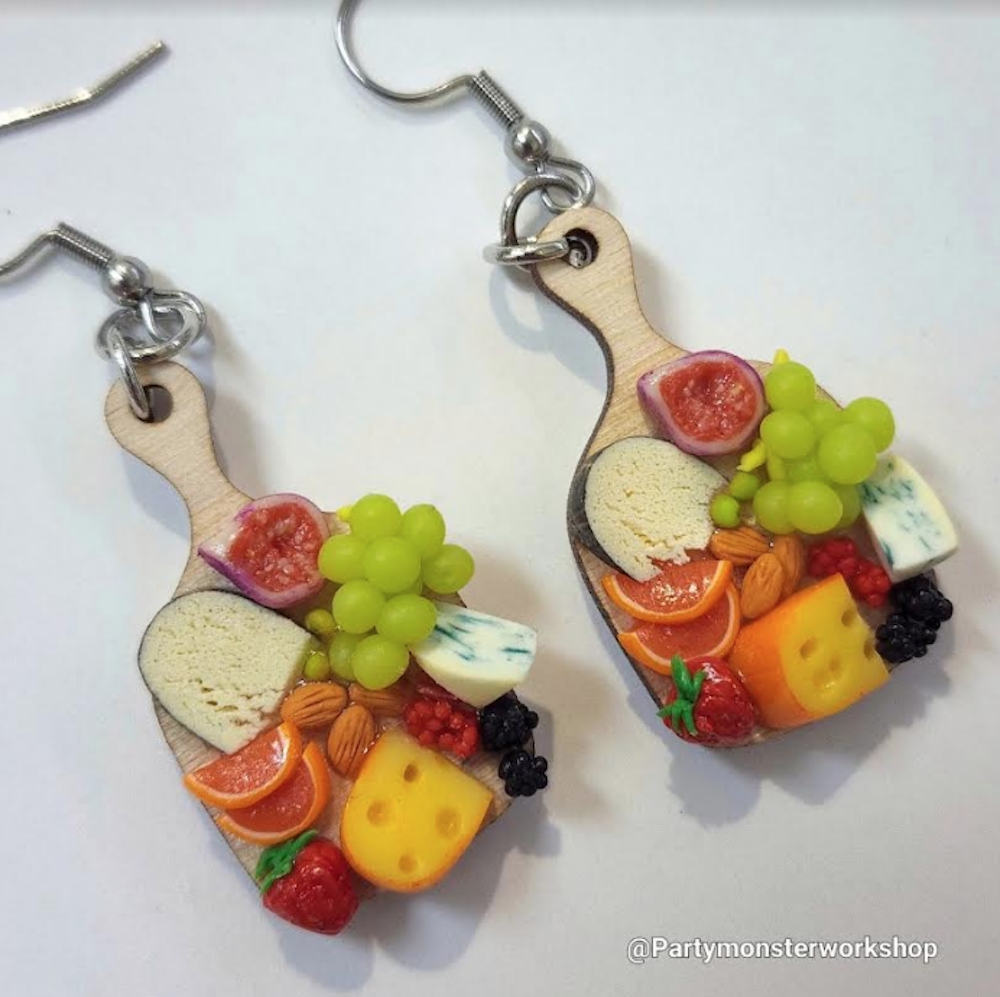 Partymonsterworkshop will be doing a holiday shop drop on October 29th at 12pm CST! More info will be available a week out via Instagram.