Kansas-based contemporary abstract expressionist artist Jennifer Bricker-Pugh has been using canvas as a storytelling medium for years. She has been an ArtsKC Member since 2008, and a Kansas City Arts Coalition Member since 2011. Her vibrant paint masterpieces of all sizes have gained her many accolades, including recognition as a Featured Artist for Saatchi Online (2014), Paint the Town (2016), the Junior Diabetes Research Fund's (JDRF) (2016), Artist Portfolio Magazine (2017), and Capitol Federal Commercials with BidMedia Productions (2017), among others.
A mother of two and owner of Lulu's Boutique, Bricker-Pugh infuses every aspect of her life with her creative mind. Her studio – an extension of her living room – is a true art hub, its beauty projecting onto its surroundings in her home.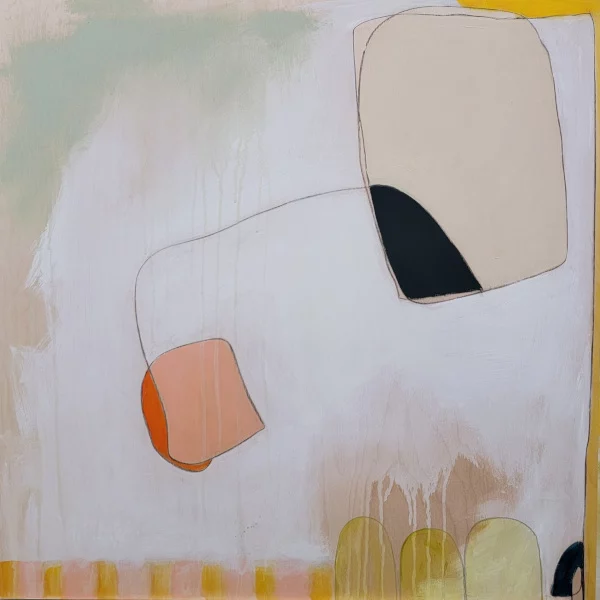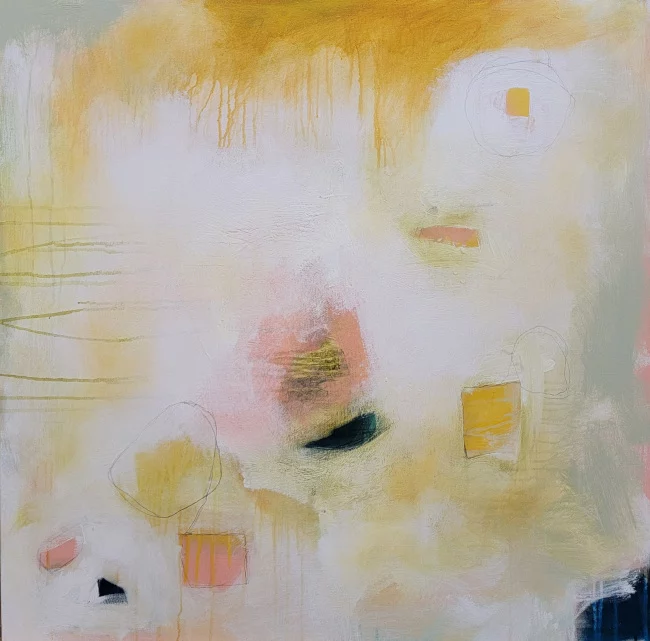 My surroundings definitely inspire my work. Growing up in the a very small town surrounded by farm land rolling hills and big blue skies made me appreciate the natural world and has given me so much to draw from.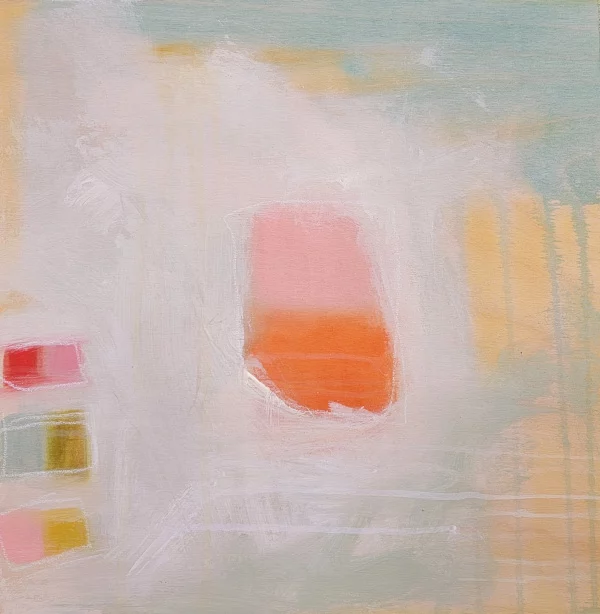 My current work has been greatly inspired by one of my favorite bands called Pinegrove. Other inspirations include Wes Anderson, Mark Rothko and Jean-Michelle Basquiat.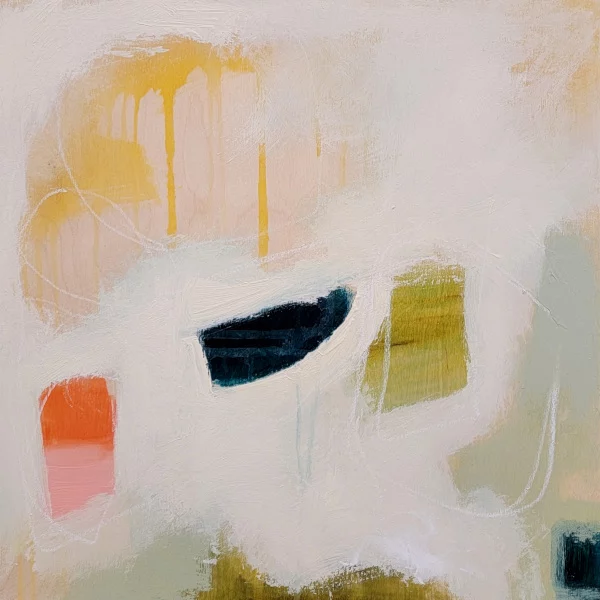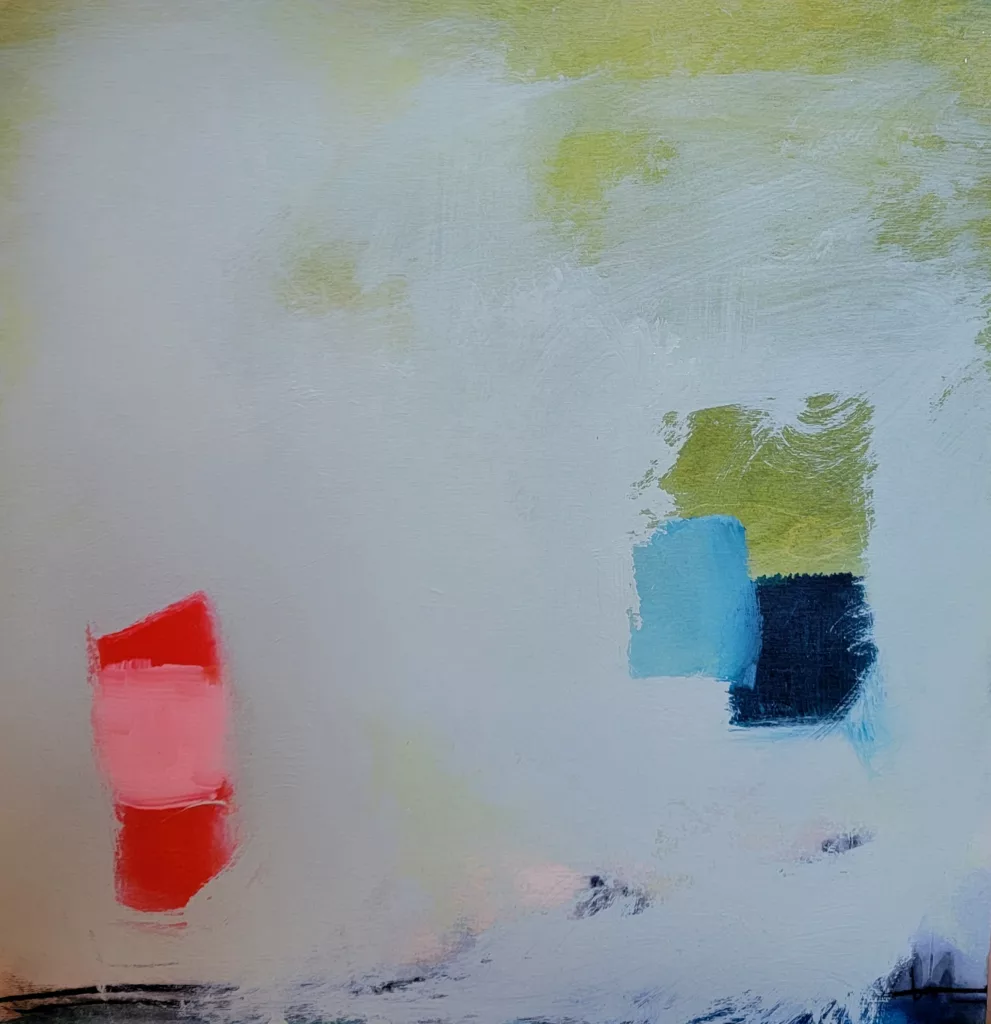 My recent solo show at Cerbera Art Gallery was called Marigold, an homage to Pinegrove and their album Amperland, New York specifically. Marigold is a collection of short stories that connect my intuitive, gestural movements with the rhythm of the natural world and the melodic charm of music.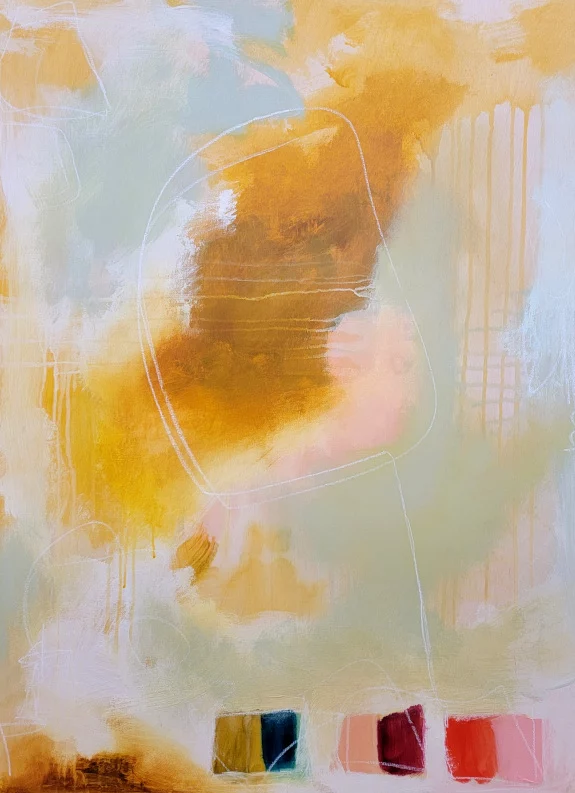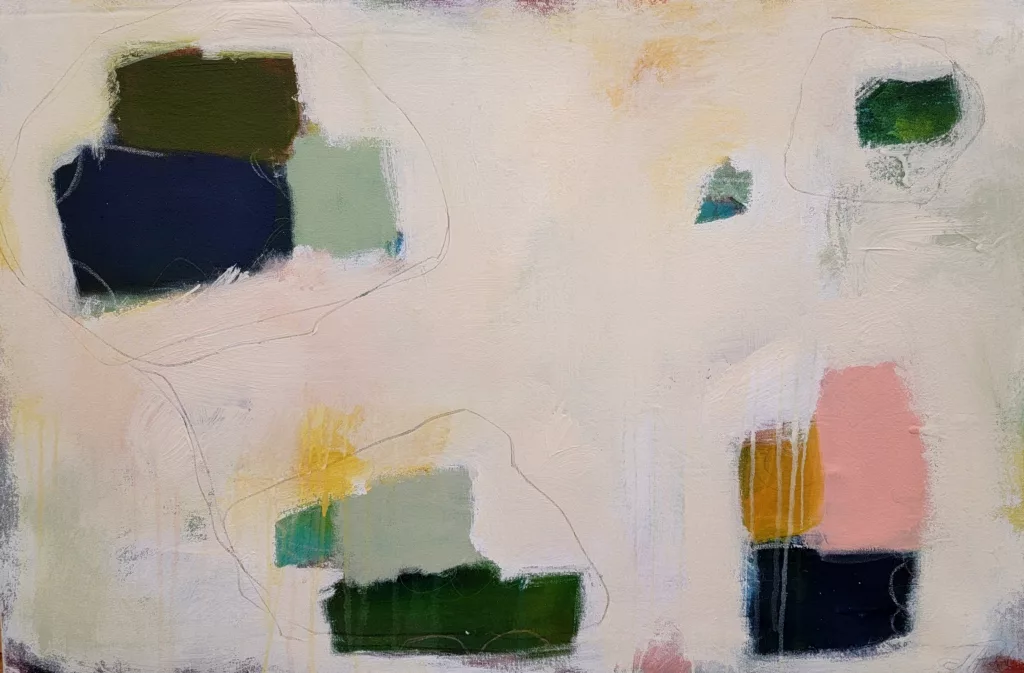 I love all of the pieces, but one of my favorite is a piece called 'Harvest and Thread'. It was one of the final pieces I created for the Marigold show and it encapsulates a time where creativity and confidence were flowing so effortlessly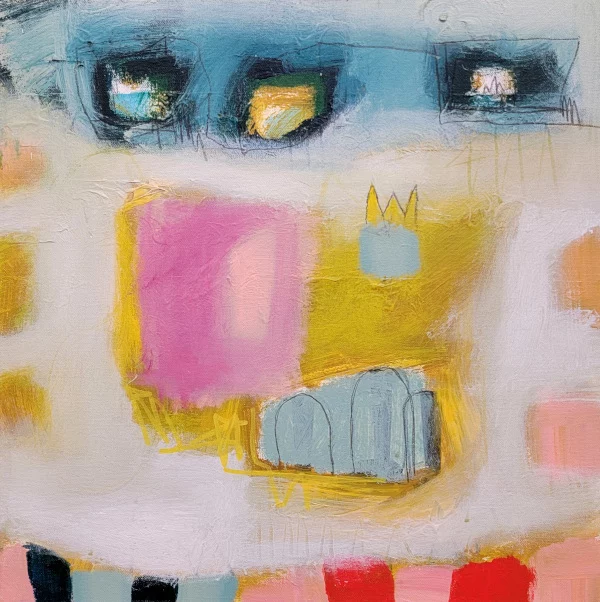 I have been showered with compliments about my latest work and current show. The best compliment I could ever receive is that the work looks like me…my personality.

I worked extremely hard on this show and am so thrilled that it has received great reviews.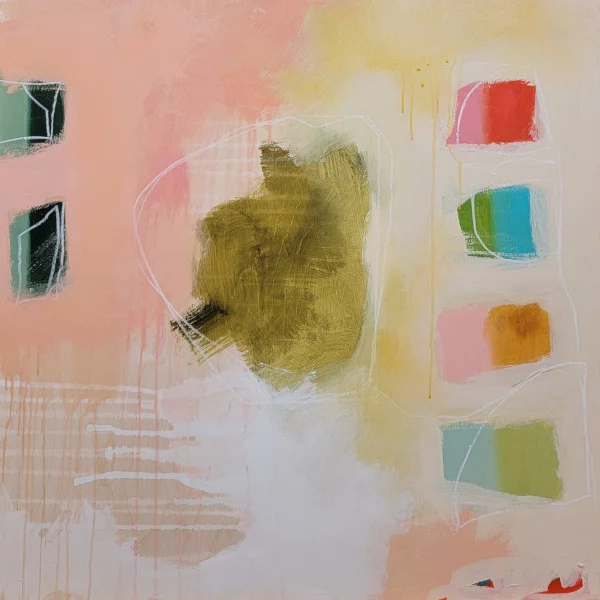 Bricker-Pugh's Marigold exhibit did so well at Cerbera Gallery in Kansas City's Crossroads Arts District that it will be showing at One Park Place for the next couple of months. "I am very thrilled to be working with Cerbera," Bricker-Pugh gushed. "Phillipp, the owner, is wonderful and I could not ask for a better gallery to represent my work."
When she isn't exhibiting at a gallery or art house, you can find Jennifer's paintings displayed at her storefront.