What if modern dating incorporated the whole self? What if there was a sense of community around it all, instead of the "love it or leave it" mindset adapted by the swiping apps that have taken over the industry? Keepler has been a long time coming. Founder Rachel Abramowitz was displeased with the online dating landscape, and wanted to work through an entirely different approach.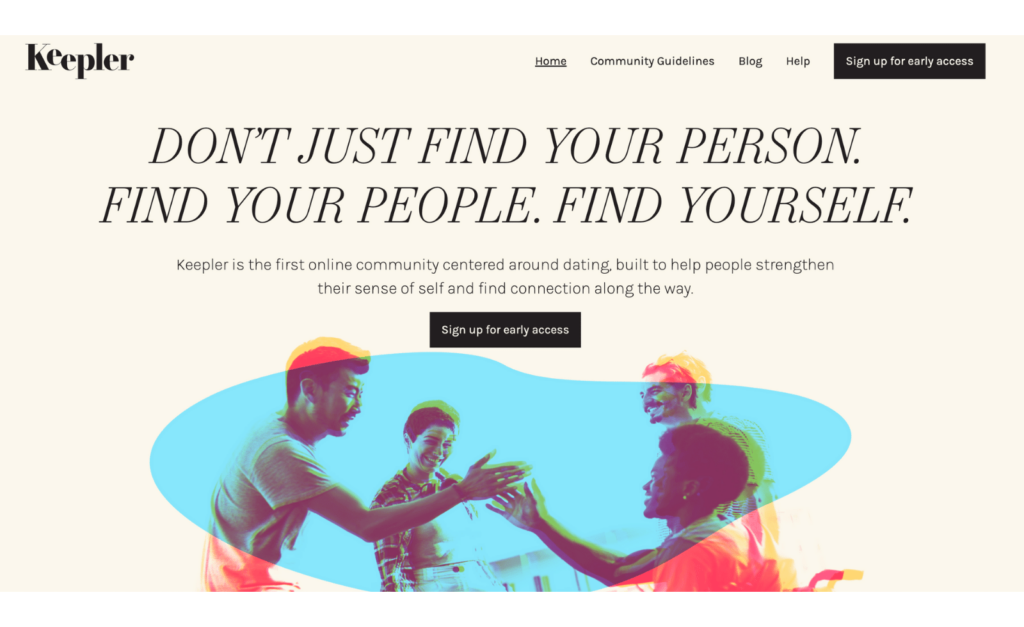 Instead of abandoning the concept when she met the love of her life, it actually lit a fire in her to help others find their perfect scenario as well. 
What is Keepler?
"Keepler is the culmination of years of online dating misery, plus a drive to solve big, nebulous, abstract human problems," admits Rachel. "The joy I feel working with the Keepler teams over the years sets this venture apart from any other professional experience I've ever had."
Perhaps that teamwork has led to a more clear vision of the product, one where community is encouraged. Whereas initial marketing leaned pretty exclusively on the term "dating app," Keepler is now being presented as community-first.

According to the site, "The Keepler community is a place to grow and learn new skills, share your romantic journeys, and be your most authentic self. Connect with experts and peers, and—if and when you're ready—meet someone new in a non-swipe, supportive environment."
All The Ways The Community is Amazing
1. Public Forums Encourage Conversation
Currently, in the midst of its beta program with a select group of community members – hundreds applied to test the first version – the concept is already showing promise. With several topic boards already set up, including an introduction page for members to stay up-to-date on their potential dates, and conversation is flowing. 
2. Exclusive In-App Self-Improvement Hacks
At present, topic experts and trained professionals pop into different channels with exclusive in-app content. This content is aimed at supporting the whole self, too. So, whether you're just out of a relationship, experiencing grief at any capacity, wanting to learn more about yourself, looking to spice things up in a current relationship, or otherwise, there is something in this app for almost anyone to relate to, connect with, and develop from.
3. Private Chat to Follow Up With Connections
A private chat option allows you to reach out to others in any capacity. Whether you notice they're looking for a significant other on their profile, they live in your area and love the same music you do, or they've simply said something in a forum that caught your attention, this app asset allows you to branch off into smaller, niche groups and relationships. 
Not only is community encouraged inside the Keepler app, but their public forum is educational as well. Even if you aren't quite ready to dip your toes into the dating pool or try out a new social forum, they regularly post insightful educational material to their social media channels. Last fall, they went viral on TikTok, and their cheeky humor will often have you laughing right after repeating your morning mantra, which is posted every day on their Instagram and Facebook stories. 
When Can You Use It?
This week, Keepler hosted the first live session in their launch series, a panel titled "What's Wrong With Dating Today?"

Empathic coach and guide Lisa Battalgia sat in with Keepler's Community Development Lead Viki Cumberbatch and Head of Community Alex Fuertes, as well as Enlightened Solutions' Chinenye Nkemere and Bethany Studenic to talk about modern dating. They spent the hour leveling with each other and the public about their concerns about the dating world. It was a comfortable and encouraging forum where they engaged in active discourse with viewers. If you missed it, the conversation is available now in its entirety via Linkedin.
While other new apps in the dating category continue to trend toward exclusivity, Keepler is an encouraging outlier. As it exists now, Rachel's favorite part of the project lies in its psychological foundation.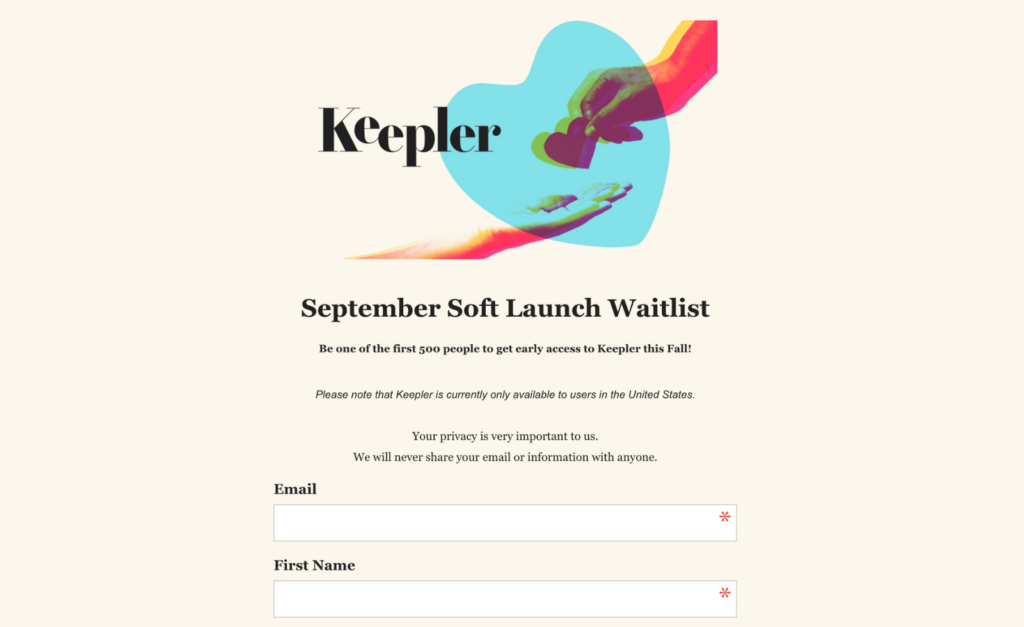 "I love how much deep investigation into human need and behavior is reflected in the app. We aren't just tweaking an existing template; we're truly aiming to shift the online connection paradigm."
A soft launch for the concept is expected in September. The first 500 people who join for the Keepler Soft Launch Wait List will gain access to an upcoming private launch event – sign up today.