The breeze is getting slightly cooler. Leaves are already turning crispy and falling. Whether you want it or not, we've said goodbye to summer and hello to Fall. With the turn of the air comes anticipation for delicious food, festivities and above all, spooky season. 👻🧙🏽‍♀️
We've compiled the six things you didn't know you needed to get fully into spooky mode this year, below.
Let's Celebrate Spooky Season — The Right Way
1. Drink Your Favorite Fall Bev Out of a Ghost Mug ☕️👻
Everything's better in a ghost mug, right? Right. As someone who loves the spooky season the most, I made sure to start celebrating as soon as September came around.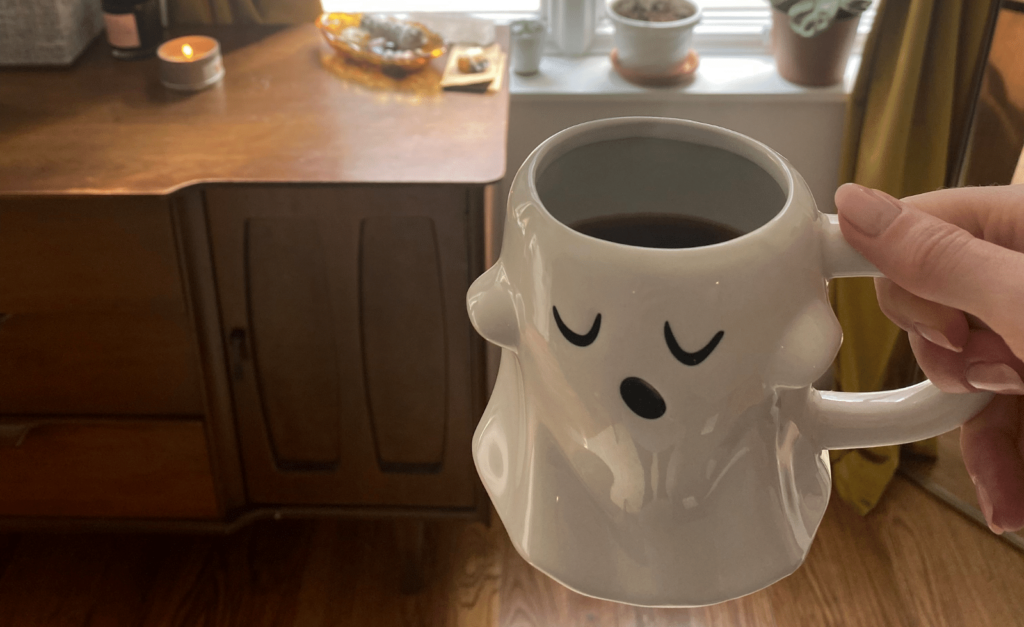 I picked up this ghostly friend and have been having my morning cup of coffee this way ever since. I love how sleepy he looks (it matches my energy, that's for sure.) And it makes me smile every time I use it.
2. Anything Nightmare Before Christmas Themed 🎃🎅🏽
If you know me, you know that I have always and will always love Tim Burton's Nightmare Before Christmas. Every year, I break out my Zero plushie — Jack Skellington's ghostly sidekick dog — and put it in my window for my neighbors to see.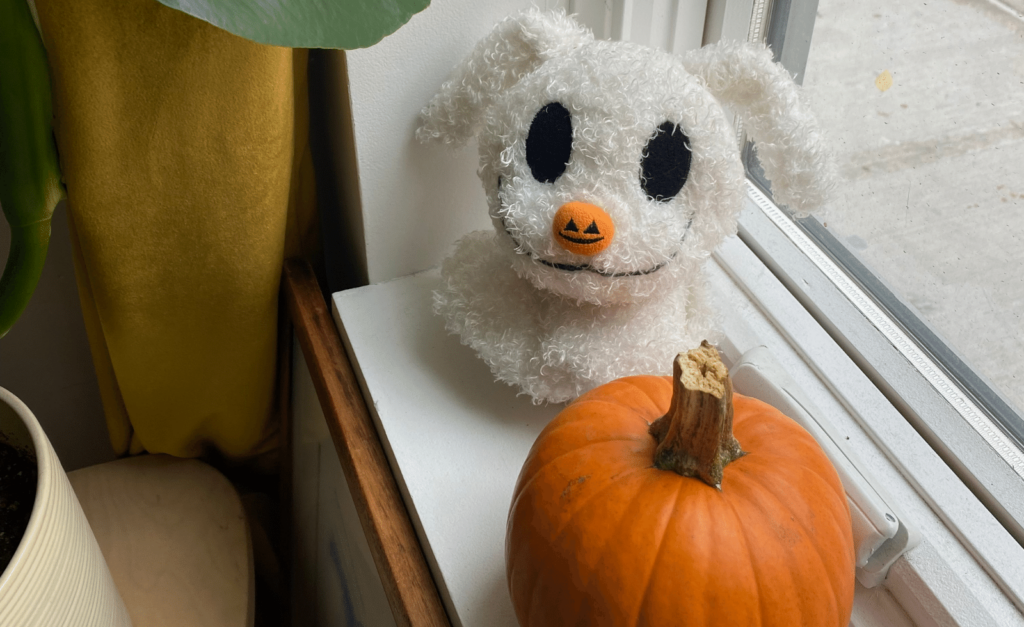 And you guessed it: I've already put it out. Last year, groups of toddlers would always run to my window and point at it, smiling wide. You should definitely pick up your very own Zero.
3. V Spooky Kitchen Towels 💀
I'm of the personal opinion that celebrating the spooky season isn't just about dressing up on October 31st — but dressing up your living space, too. That's why I always pick up a spooky household item that I can actually use.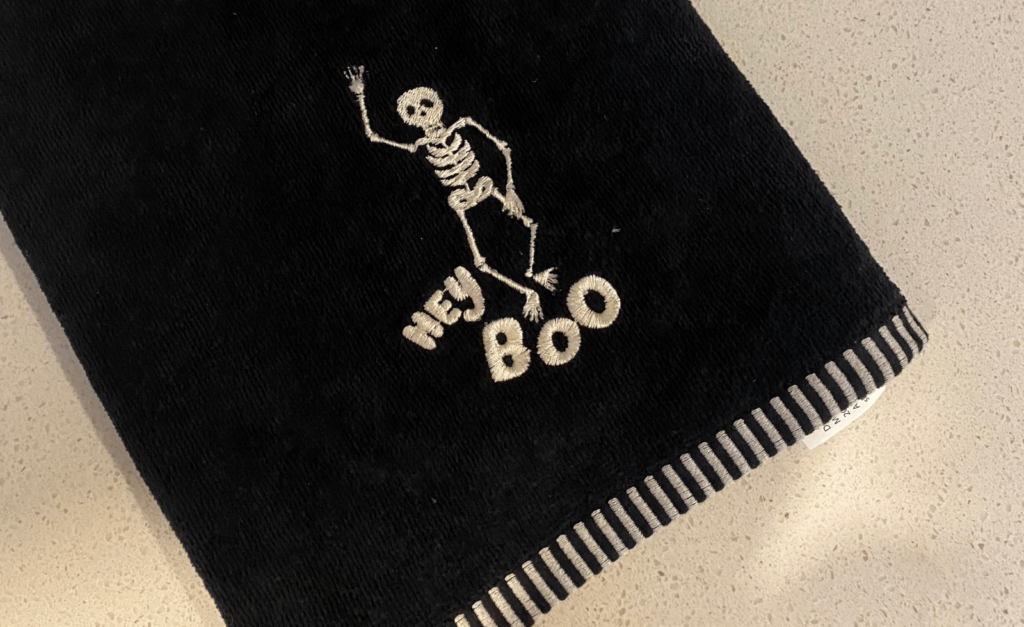 Like these spooky kitchen towels. This one is my favorite (for obvious reasons.) And it wasn't that expensive at all. You don't have to spend a lot of money to get in the spirit.
4. A Spooky, Nostalgic Scent 🎃
Another staple in my spooky season? A spooky, nostalgic scent. This year, I've already burned through a pumpkin vanilla scented candle from Trader Joes, but I plan to pick up a few more from Amazon.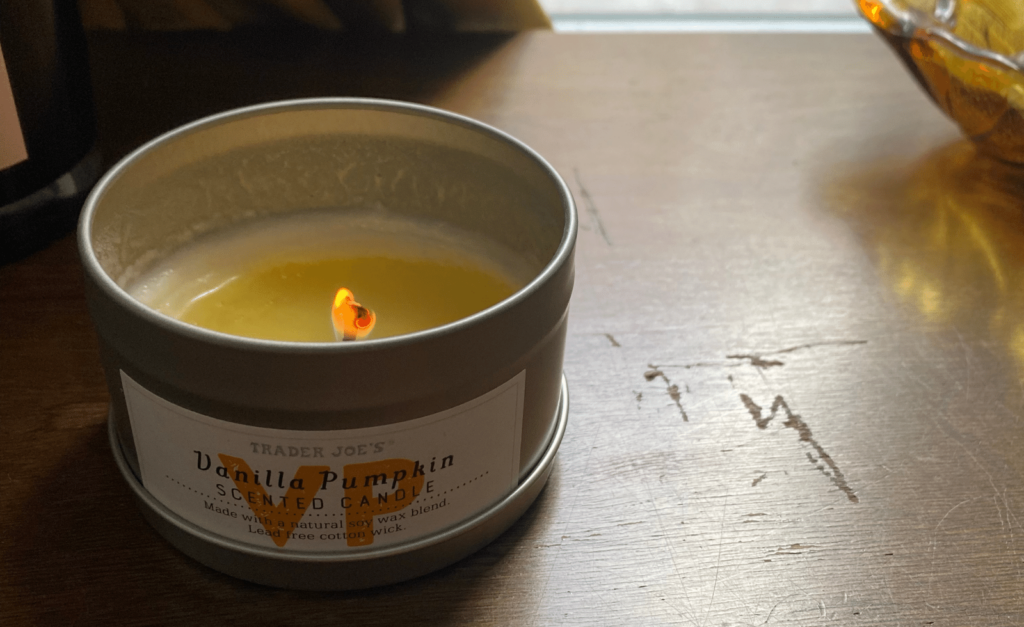 Having a special scent for this time of year is a special, fun way to wrap yourself in Fall and the change of weather, even if you work from home as I do. And you can make it fun with this pumpkin-shaped candle.
5. You Need These Floating Candles 🕯
Bring Disney's Haunted Mansion ride to your home for a spooky time with these floating candles. I first saw these on TikTok and became obsessed with the idea.
6. Preparing For Your Halloween Costume, Ahead of Time 🧚🏻
It might go without saying, but waiting till the last minute to put together a costume is not the best idea. If you're anything like me, you'll want to prepare your costume a month or two in advance. Last year, I dressed up as Tinkerbell and got all of my pieces from Amazon. It was only $60 for all my pieces — and I think I did a good job if I do say so myself.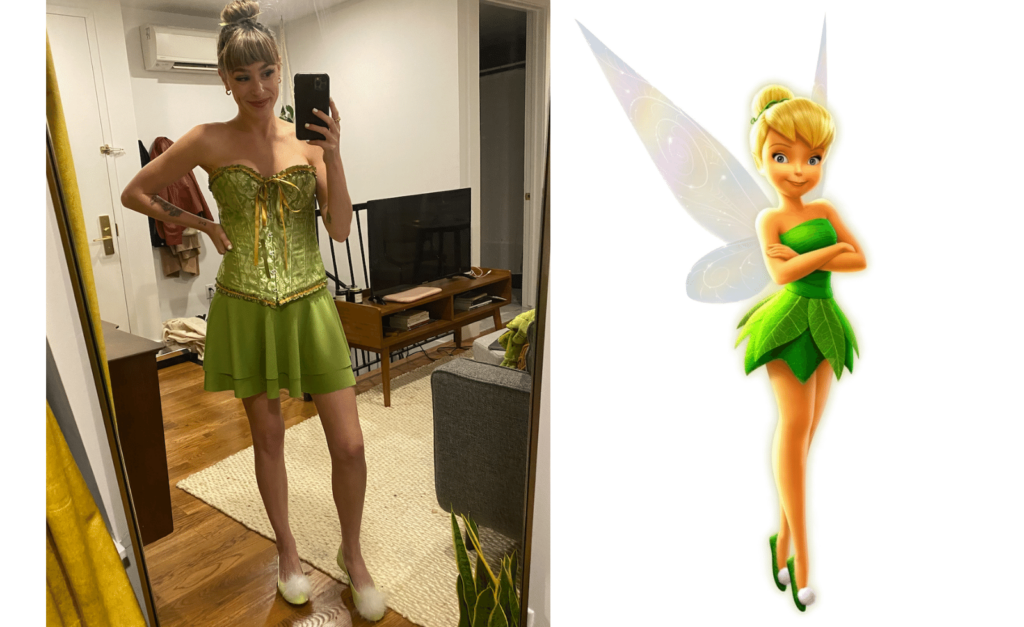 If you're looking to be Tink too, there are certainly many options on Amazon. Even costumes like this cute one for littles.
Disclosure: Some links in this article are to affiliate partners.