Floridian artist Rhys Kelly has an eye-catching side hustle: she transforms eyes into art.
Here's how it works: customers send in a high resolution image of a friend/family/self/pet's eye that they'd like to recreate. Kelly then hand paints the eye in stunning detail onto a unique piece of jewelry; rings, pendants, earrings, or large scale sculptures. The result is a fully customized and personal piece of art.
Quite the conversation starter.
Kelly's growing customer base includes celebrities like Busy Phillips, Charli D'amelio, and Olivia Rodrigo.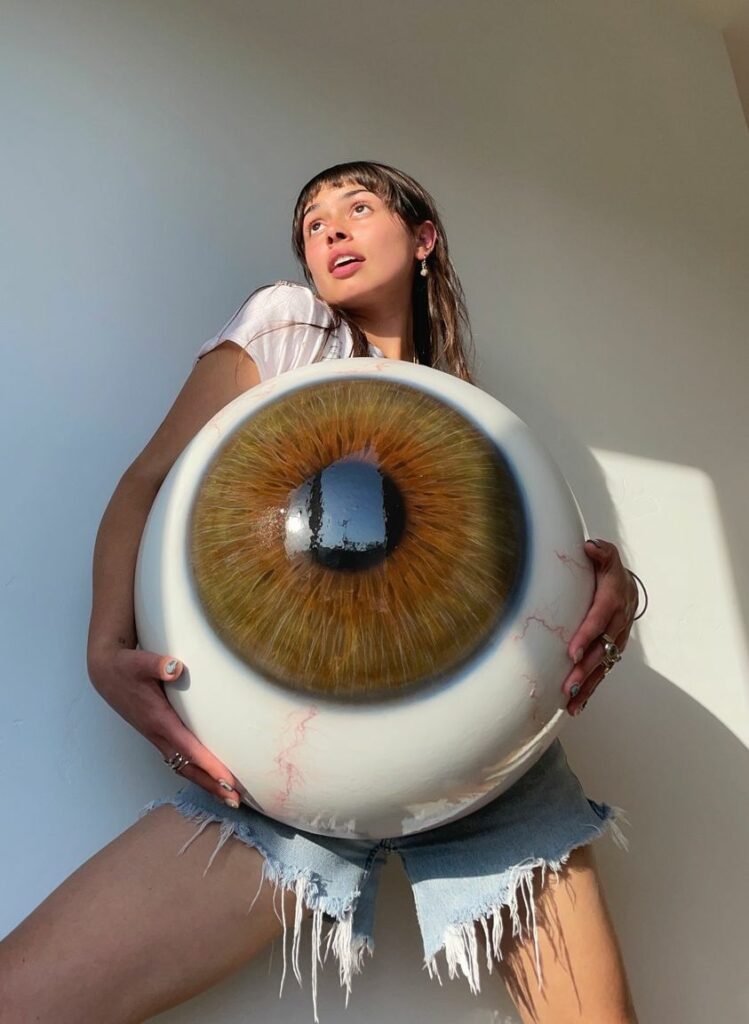 "I focus on eyes because they signify our individuality and uniqueness. No eye or fingerprint is exactly the same and I find that super incredible. Also eyeballs always signify the windows to the soul for me"

– Rhys Kelly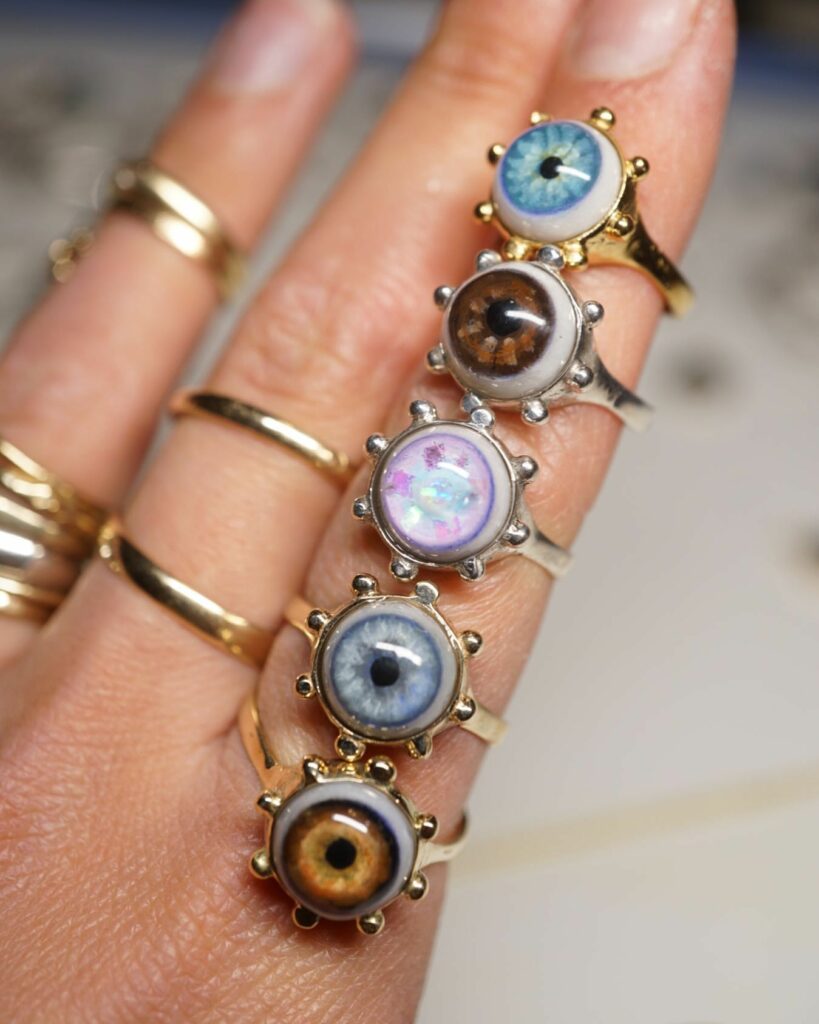 One of the main reasons I stuck with eyeballs is because I wanted to share the importance of viewing life from each other's perspectives. Sometimes in life we move so fast and don't take time to see from another persons point of view. I like my art to act as a reminder to treat everyone how you'd like to be treated and be the love & light you'd like to see in the world."

– Rhys Kelly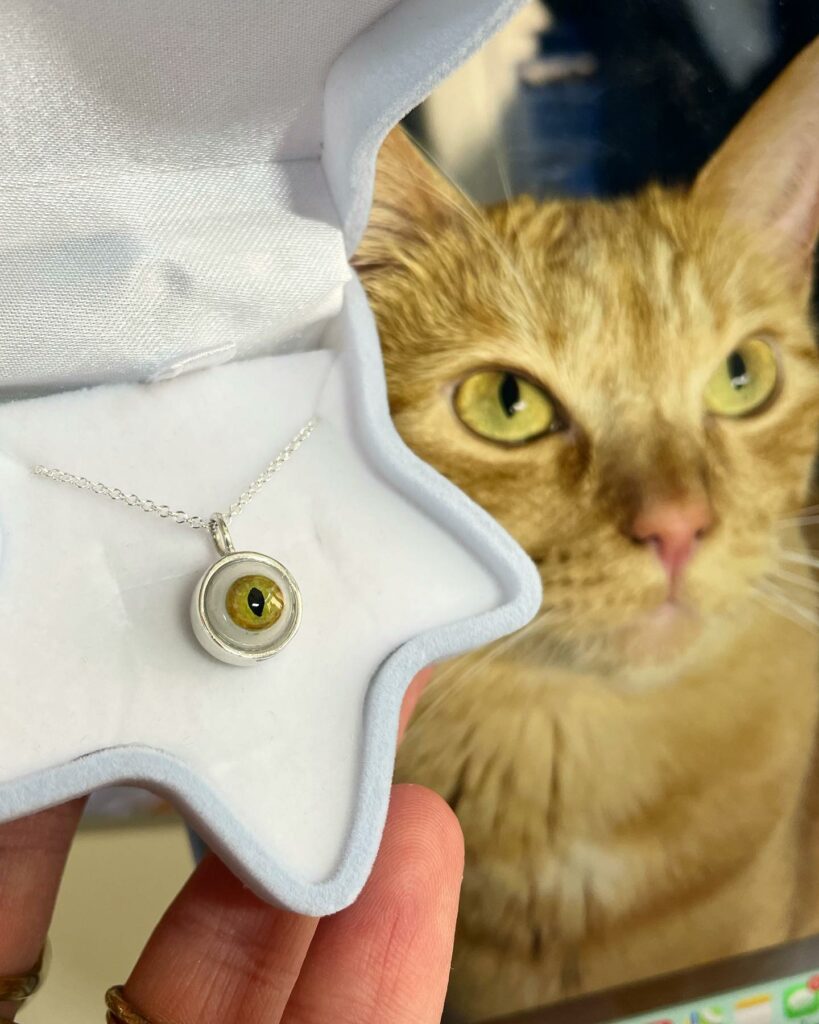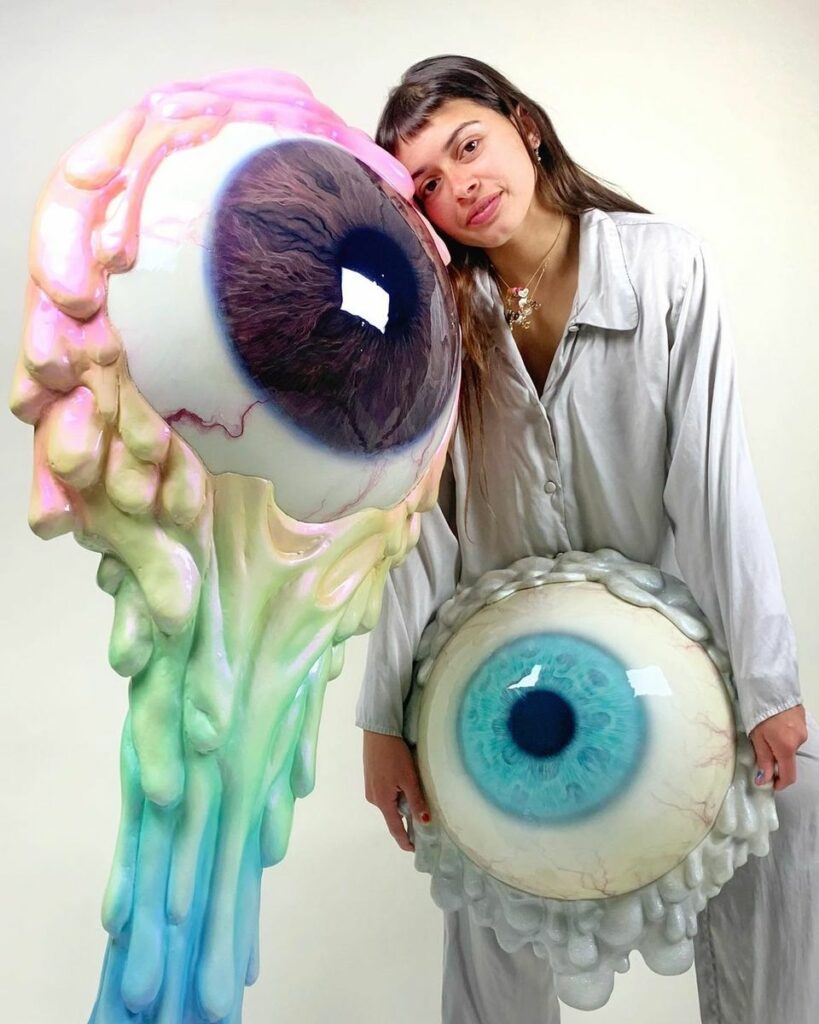 Make sure to check out Kelly's shop here.