"They're terrible I promise! 100% the worst in NYC everyone agrees," reads the IG bio of artist Ricky Brown, who sketches "really bad portraits' of people for $5. He initially sold them for $3 but the concept is now in high demand.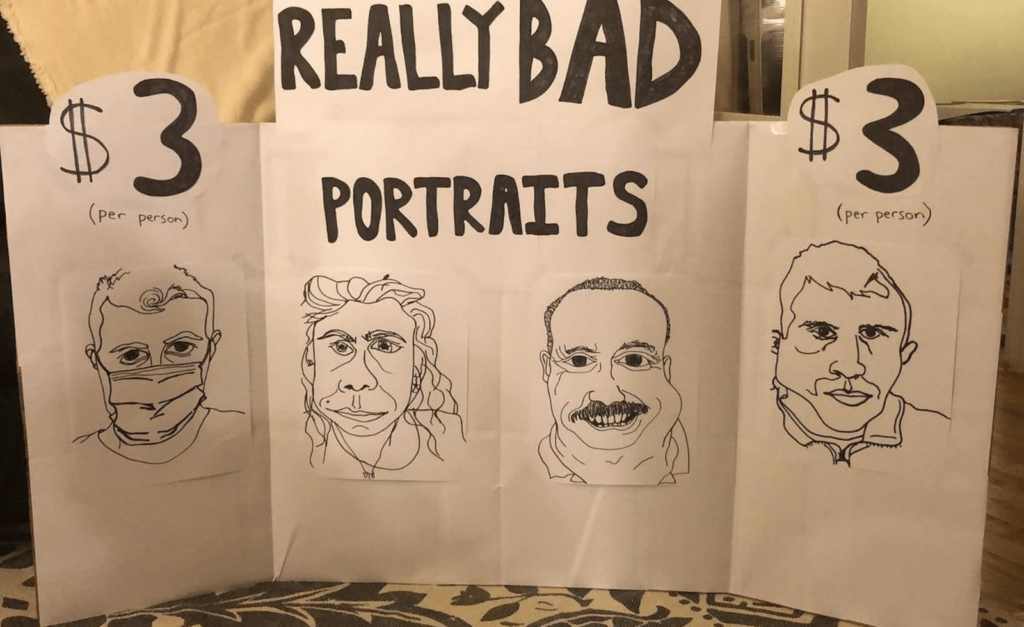 Brown started selling his Sharpie creations by the fountain in New York City's famous Washington Square Park. Now you can find him at Grand Bazaar NYC, the city's biggest weekly market. And you can always count on his Instagram account to bring a smile to your face, where he posts pictures of clients posing with their portraits and entices more people to track him down so they can get their own really bad portrait.

"What if I Zelle you $$$ and send you a pic can you pls do a portrait 😫 I'm all the way in California," wrote one Instagram user under a post Brown shared.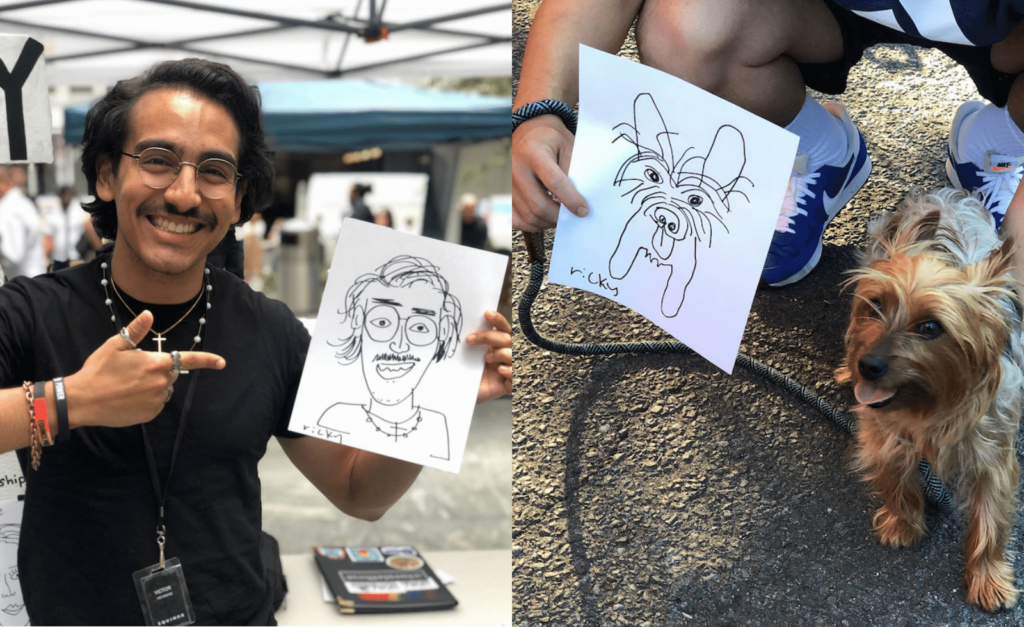 A Moment of Frustration Turned Into a Stroke of Genius
The concept was born during the pandemic, in a moment of frustration that turned into a creative stroke of genius. "When I started drawing and painting during the pandemic I was only interested in realism, trying to draw and paint the things I see hyper realistically. I was able to do hands and still lifes but was never able to draw or paint a portrait realistically – and I was obsessed with achieving this task," says Brown.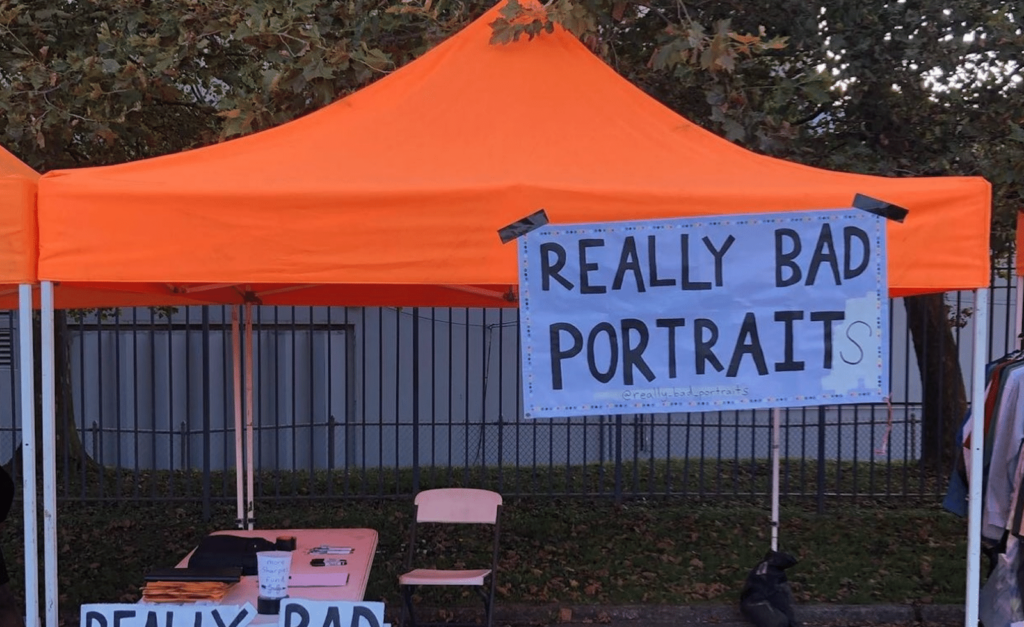 "I was living in the city, jobless, trying over and over again to draw my face and then one day, out of frustration over all my failed attempts, I picked up a Sharpie and drew my portrait hastily in 30 seconds. It was horrible but it was freeing. And it gave me an idea: really bad portraits. The next day I was in Washington Square Park."
Spreading joy one bad portrait at a time
The opportunity was timely as far as Brown's ability to support himself as an artist, but it also struck the right chord at the right time during the pandemic for people looking for a bit of joy and playfulness to offset the hardship in the world.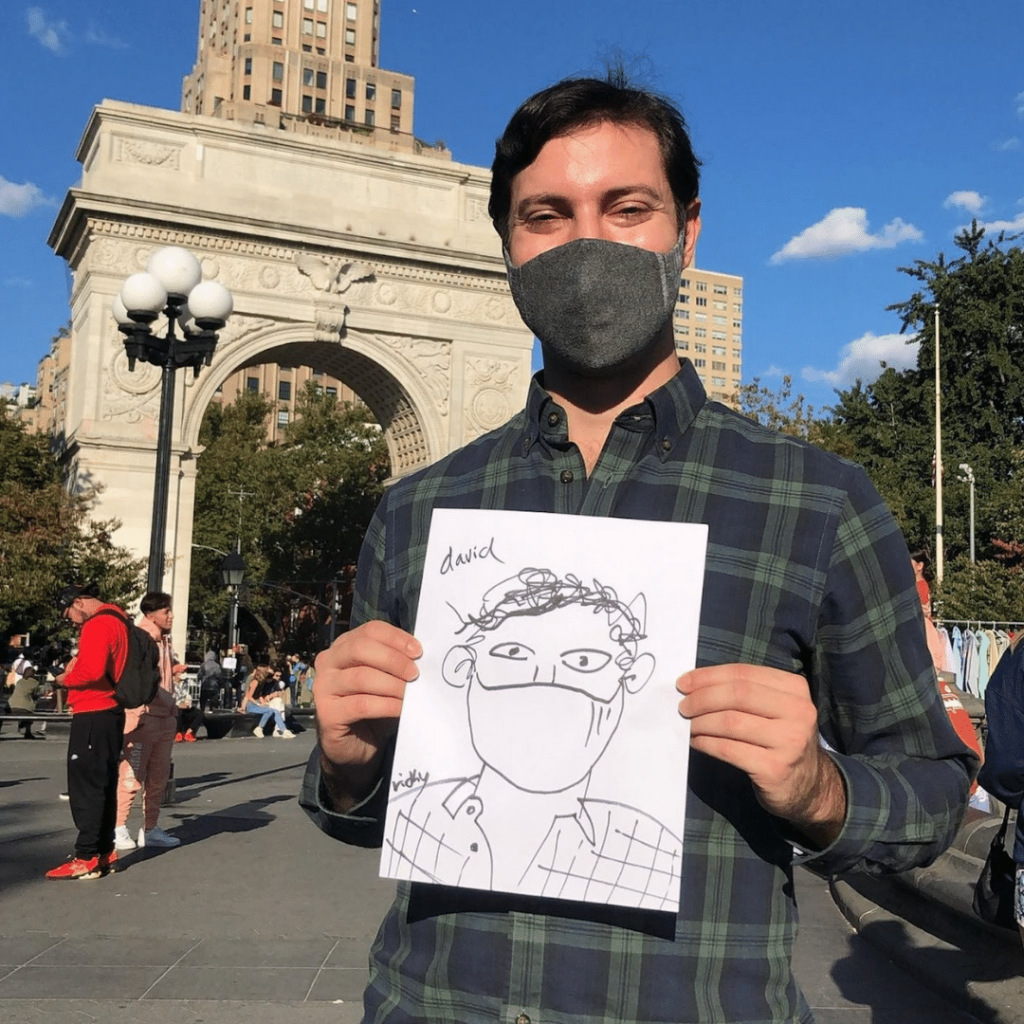 "I think it's a chance for people to have a laugh, no matter what you get it's a funny experience. Many people say 'I just HAD to get one' – with all the artists on the streets doing amazing portraits for lots of money, I offer you the worst portrait ever for only $5," adds Brown.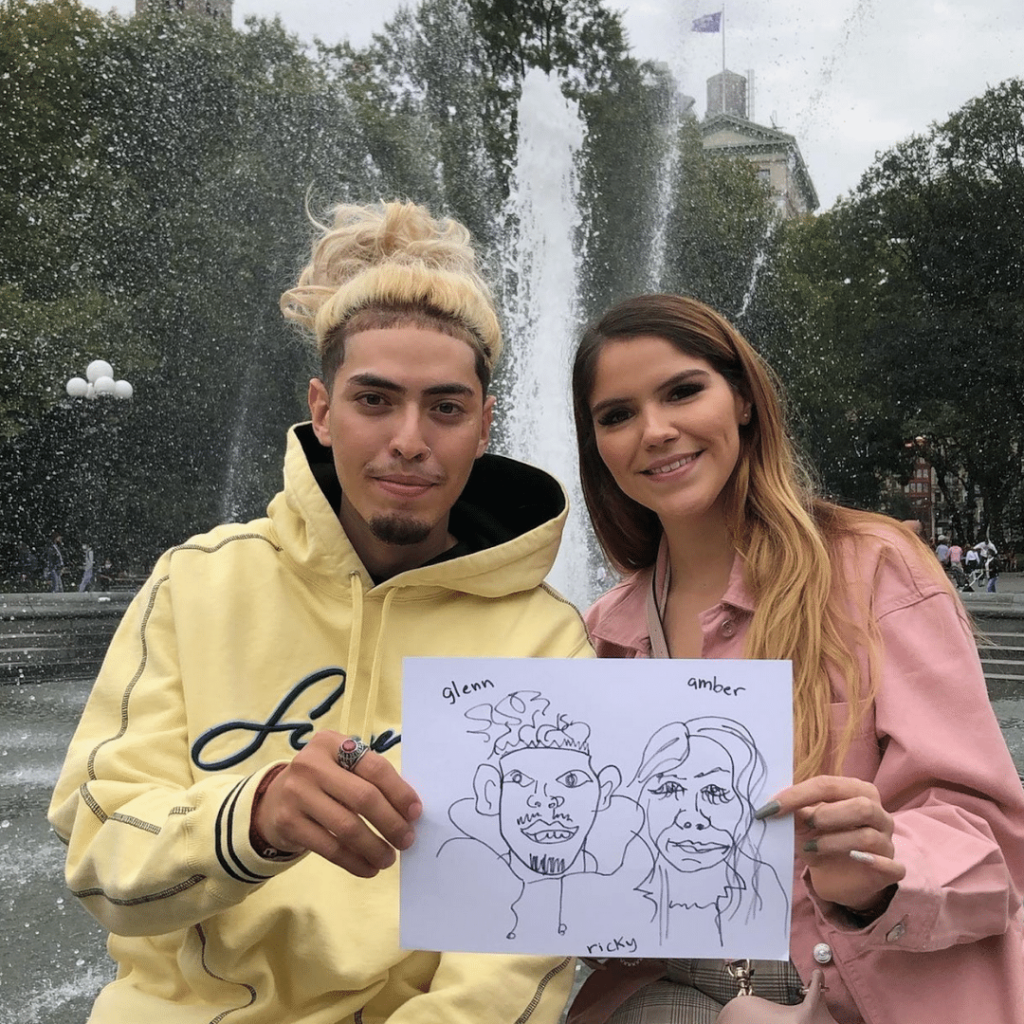 "Time stops for a moment when a wild madman feverishly draws you with fast and frantic strokes. I guess, in the current state of the world, people just want to take a break and laugh and laugh especially at themselves."
It's an equally rewarding experience for Brown, who feels grateful about the opportunity to "support himself by drawing all the pretty people of New York City with sharpies and cheap paper."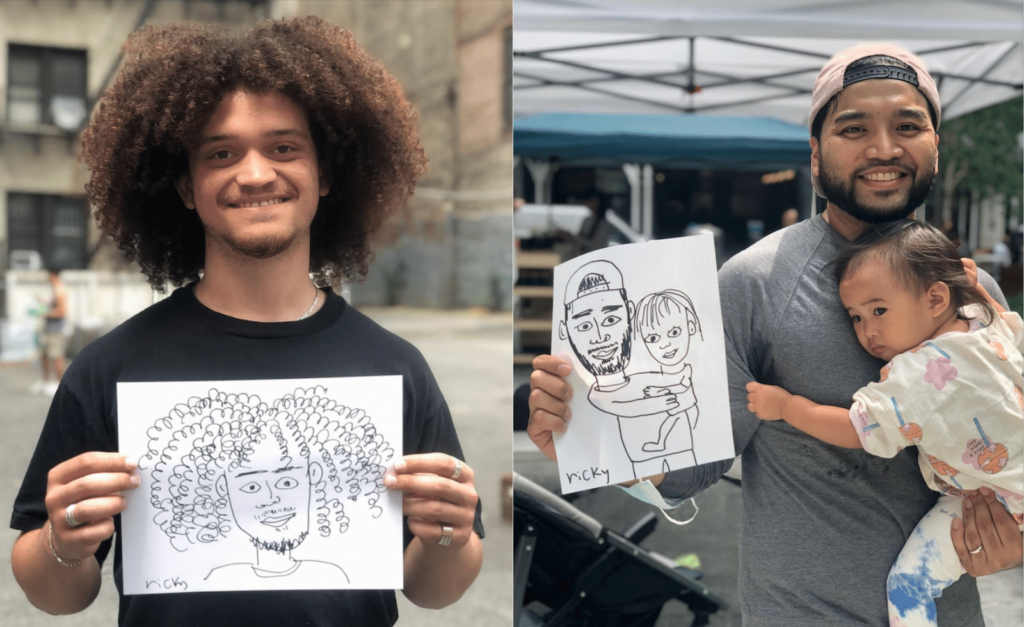 The Concept Was Such a Hit That The Artist Has Bigger Plans
"I wouldn't say that I'm surprised, but I still blush when someone asks for a portrait," he says. What's next for him? The Really Bad Store.

"This is my dream and let me tell you, it involves much more than just terrible portraits. I don't want to reveal much but someone needs to invest in me ASAP," he shares.