Artist Anna Sweet has baked up a sugary new collection with DotNuts.
A departure from her breathtaking underwater photography, Sweet's latest art series adapts the classic donut into a canvas. Each piece shares its own story through hand painted, vibrantly colored toppings atop squishy, foam-based "dough."
The project is loosely inspired by Damien Hirst's Spot Paintings, and explores the question of "What is art, and how do we consume it?" Sweet (yes, that's her real name) recently debuted these artistic treats at The Other Art Fair in Los Angeles.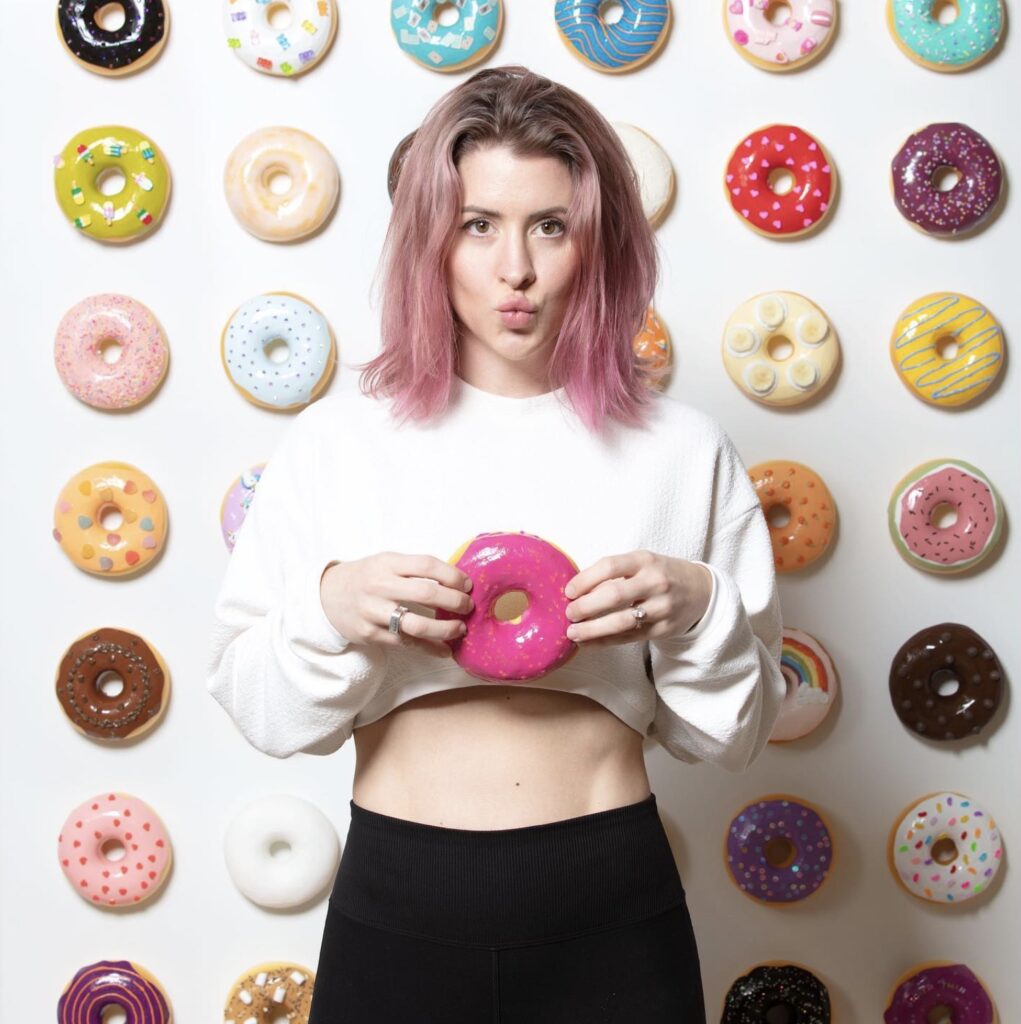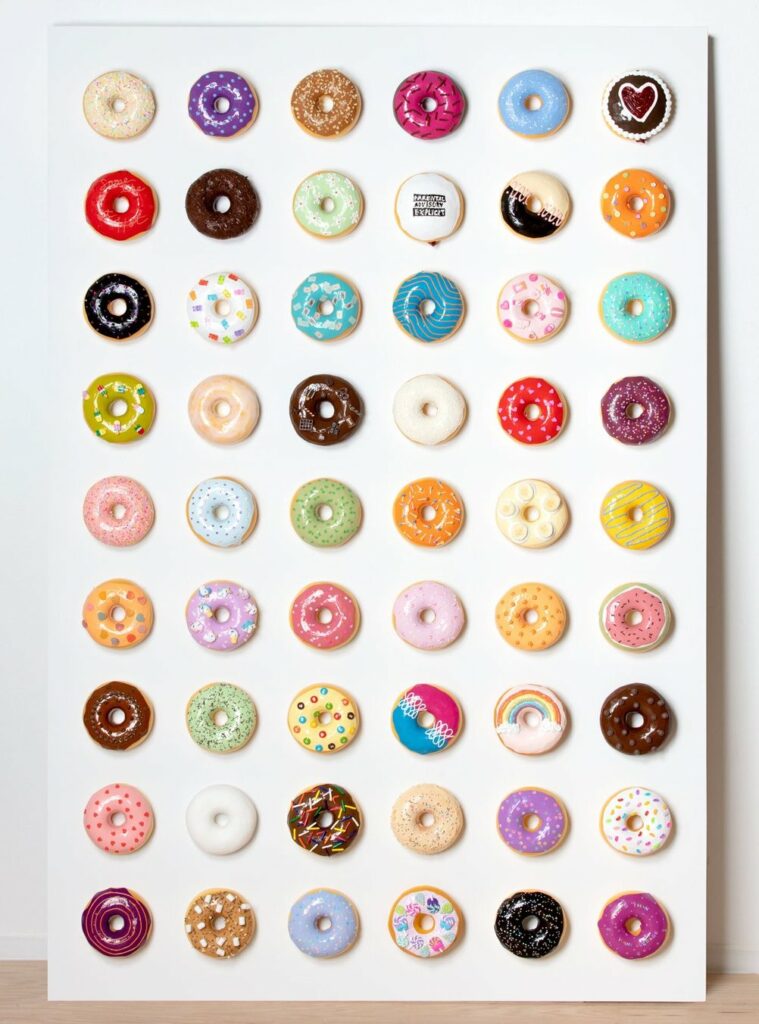 I like to pick apart why people do what they do, and create based on what I think will delight and enchant.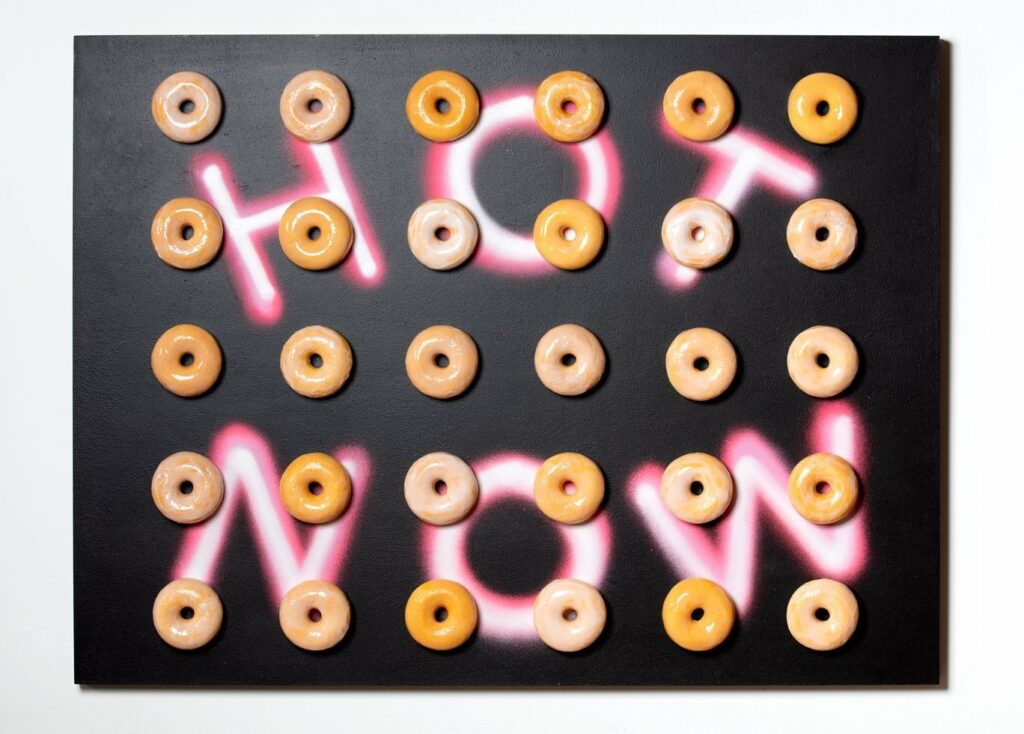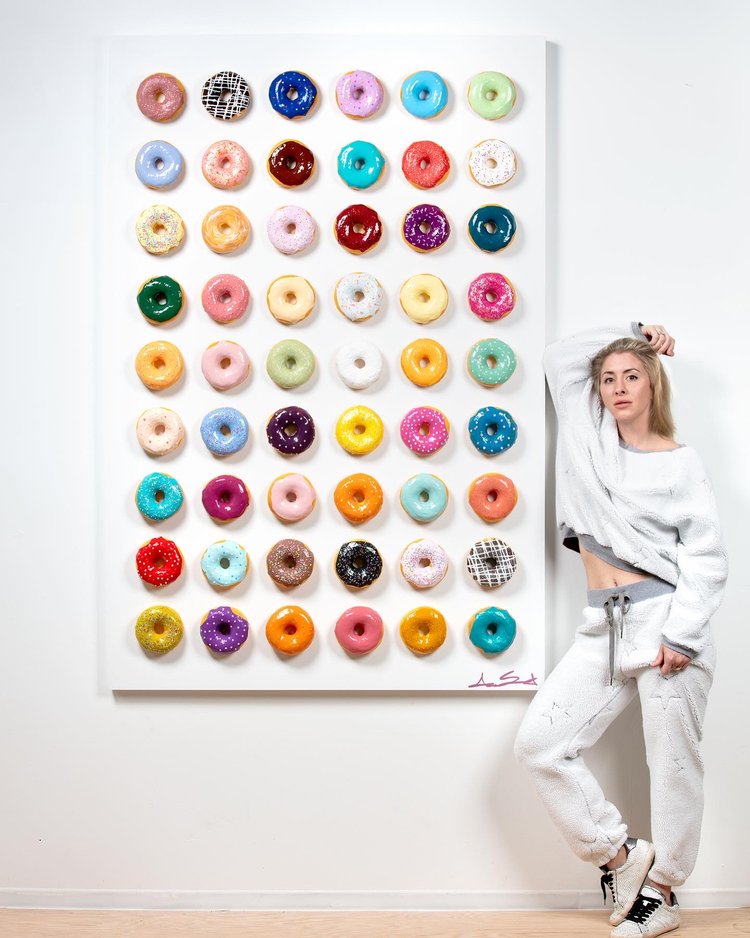 I was doing an art fair in LA and a Mom with her daughter came up to me and were just overjoyed. The mom said "My daughter was just recently diagnosed with celiac disease and donuts are her favorite! Now she can finally have one again." They were so moved at the thought of still being able to enjoy something that had brought them so much joy in the past.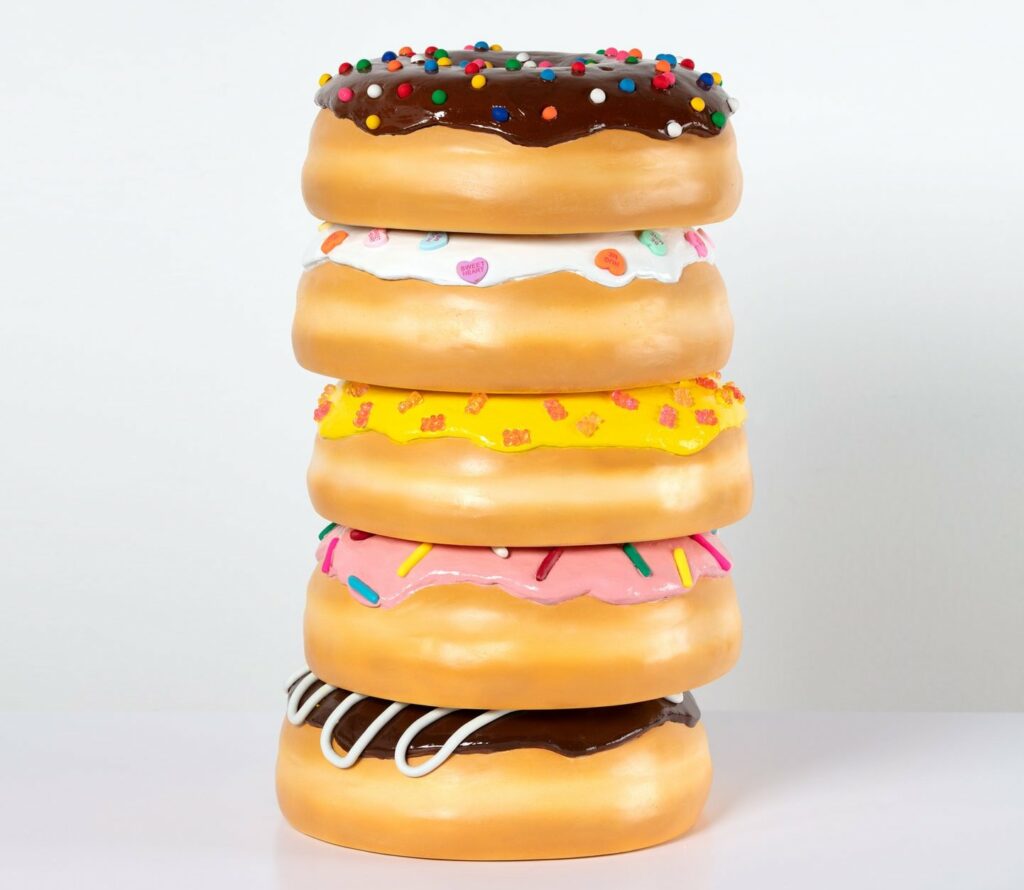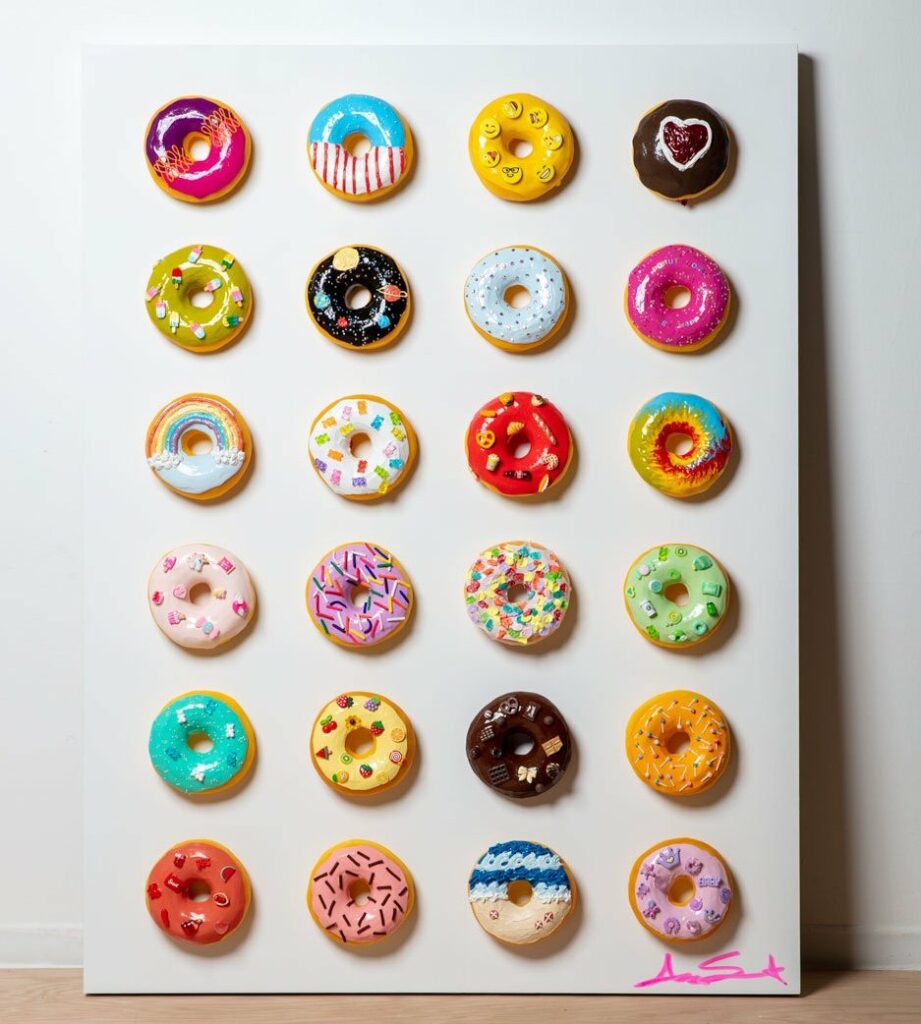 [On the art business]: Andy Warhol once said, "You meet rich people, and you hang around with them, and one night they've had a few drinks, and they say "I'll buy it!." Luckily, my flagship gallery was in Key West, the day drinking capital of the world.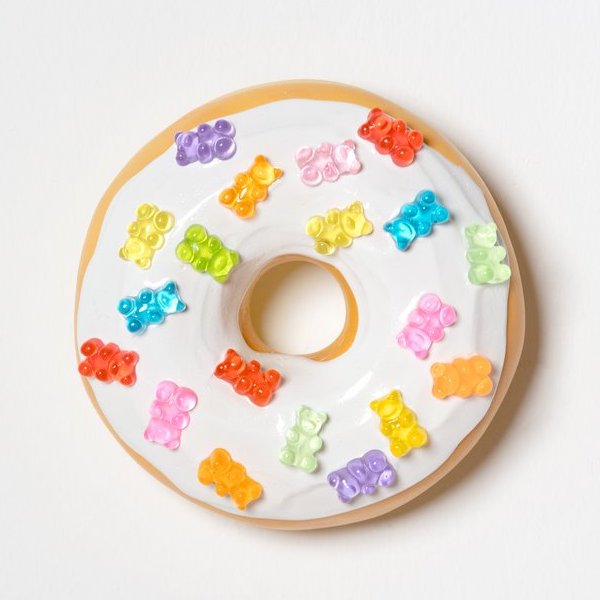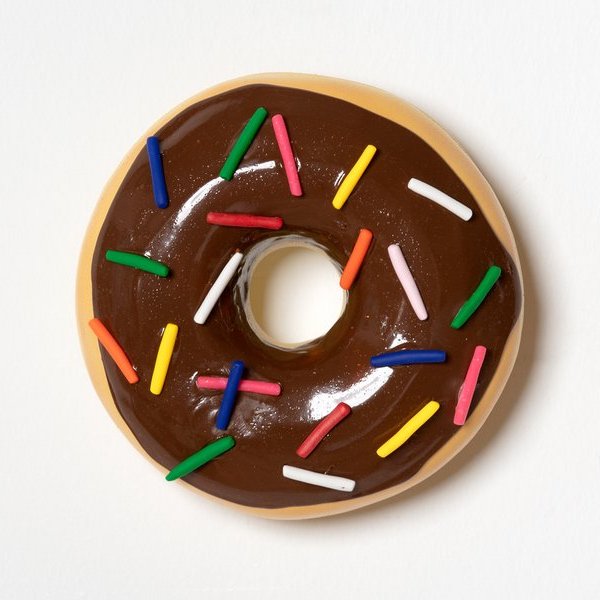 In the market for some new wall art? You can see the pieces IRL at the Effusion Gallery in Miami and Key West. Otherwise, head over to Anna's website.