Note: This article contains sensitive material including graphic content related to bodily harm, injury, trauma and mental health.
Travis Barker, the American musician, has been making the headlines recently for his relationship with Kourtney Kardashian – the two just got married for the third time in Italy, following months of PDA-filled Instagram posts accompanied by romantic captions. And he's also showing healing.
One of these posts revealed a huge healing milestone for Barker: He took a plane for the first time in 13 years after surviving a near-fatal plane crash in 2008. "With you anything is possible," wrote the Blink-182 drummer in the caption accompanying a photo of the couple posing in front of a private jet.
This was a big deal for Barker. Following the terrifying plane crash, he suffered from third-degree burns over half of his body, which required 26 surgeries and multiple skin grafts. He dealt with the grief and survivor's guilt that came with being the lone survivor of the accident (his best friend, DJ AM, managed to escape the burning plane with him, but passed away a year later). Not to mention struggling with PTSD symptoms on a daily. "I was dark," he told Men's Health. "I couldn't walk down the street. If I saw a plane [in the sky], I was determined it was going to crash, and I just didn't want to see it."
Barker has been on a healing journey since then, from taking care of his physical well-being to undergoing therapy. "I think Travis Barker's story can be an inspiration for people who are on their own journey of healing from trauma," says Dr. Holly Schiff, a licensed clinical psychologist specializing in treating trauma.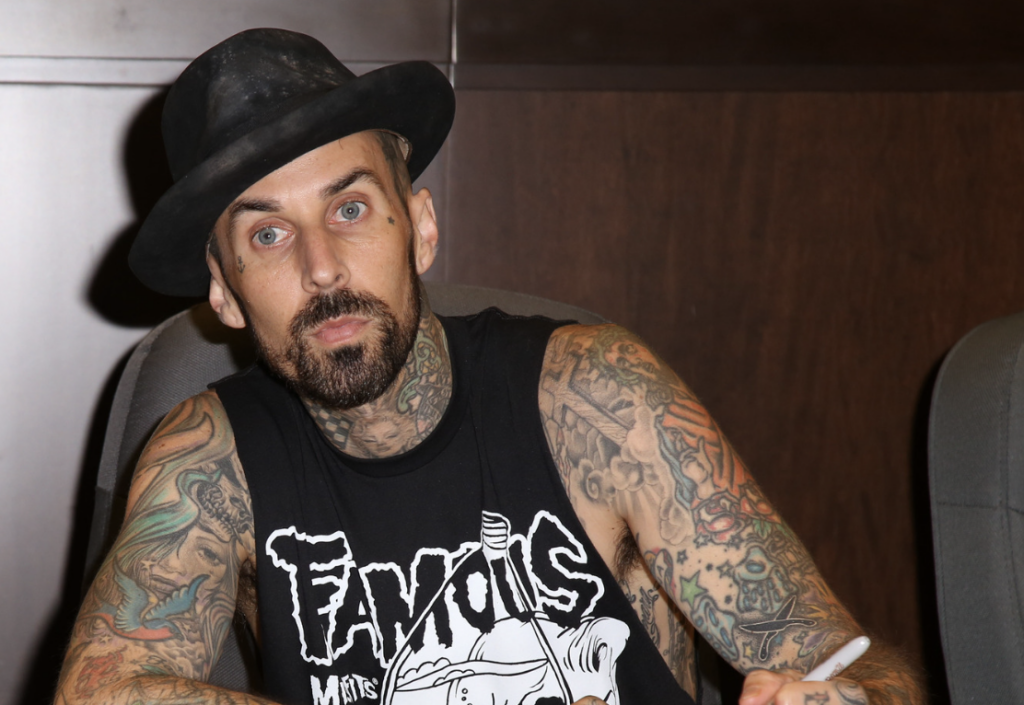 He shows that anything is possible
"Reading about Barker's story demonstrates how powerful one's healing process truly is. Prior to overcoming his fear, Travis Barker was traumatized to the point where it affected his ability to even walk down the street if he saw an airplane," says Samantha Nusom, LCSW, owner and psychotherapist at Nu Solace Therapy.
"This is a form of avoidance, but one important thing to note is that avoidance after a traumatic event is normal and common."
Based on what he has shared with the media over the years, Barker experienced symptoms like anxious mood, depressive mood with suicidal thoughts, flashbacks, guilt and shame, and lack of trust. "While it took Barker several years to heal from the trauma, it demonstrates how possible it is to heal, no matter how major or minor someone may consider his/her/their own trauma to be," says Nusom.
According to her, Barker's story shows the devastating reality of having to maneuver your daily life around avoiding triggers. This avoidance is normal because it can be intense and uncomfortable to get triggered. But with time, efforts and support, Barker was able to make a huge leap in his recovery, which shows just what is possible when you desire to heal.
"It took encouragement from his loved ones, including his children and now-wife Kourtney Kardashian, to take the first step into his healing; not only does this show how powerful a support system can be, but how incredible Barker's desire for change was," adds Nusom.
"Another lesson is the fact that there is no pre-prescribed timeline or timetable for when you are meant to overcome a fear or the emotional aftermath of something traumatic," according to Schiff.
Barker has proven that it's never too late to face your fears, and that you deserve your own patience and compassion while healing.This is important for those suffering from PTSD, who often feel like there is a time limit or expiration date on when they are supposed to be "over" something, says Schiff.
"Barker took his time and didn't rush his progress; he got on a plane when he felt he was in a psychological and emotional place to do so appropriately. This is not to say that he will no longer suffer from PTSD or depression or anxiety or anything else that comes with the emotional aftermath of surviving a plane crash. That will be ongoing for him, but he proved that it doesn't have to stop you or prevent you from living your life," she adds.
He leans into his support system and asks for help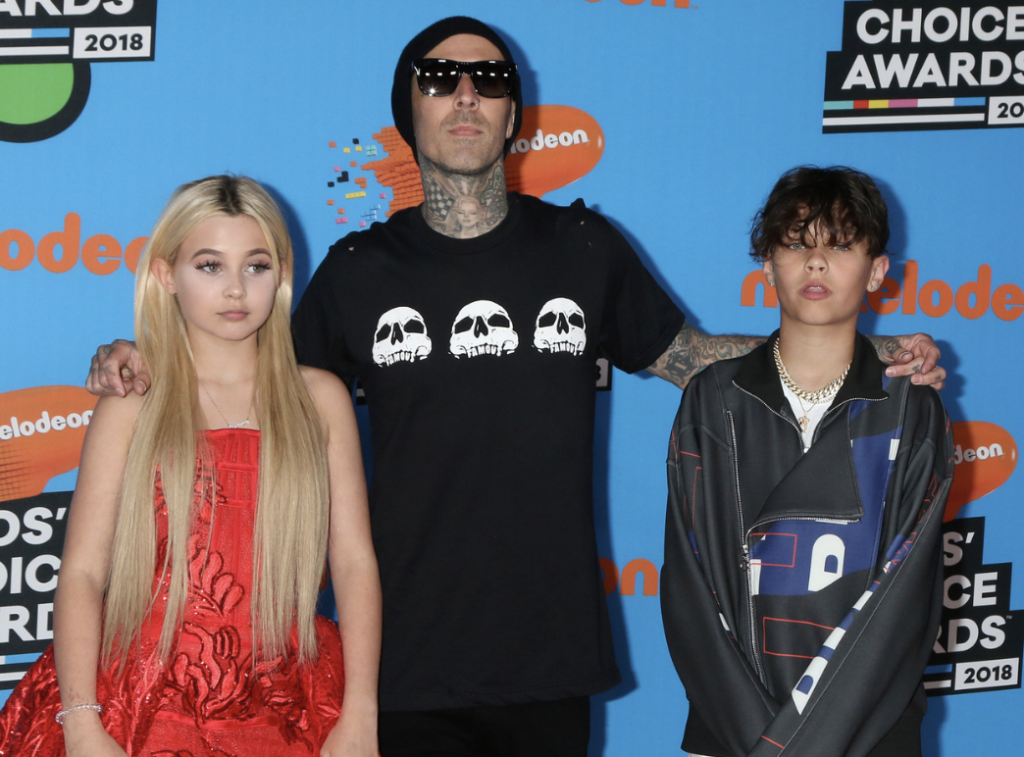 Another major lesson from Travis Barker's story is the power of having a support system – and letting yourself lean into it. "When we go through trauma, it affects our ability to trust others and feel connected to them, " says Nusom, adding that Barker demonstrated his ability to be vulnerable and open up to his loved ones despite those challenges. It's no coincidence that he was able to overcome his fear of flying with his wife by his side – she encouraged him and supported him.
Professional help was also a huge part of his healing journey, and Barker is also an inspiration for finding the courage to seek it. "Although trauma is horrific for a lot of people and it is uncomfortable to speak and think about it, as well as recall it, if one step is taken towards guidance and help, one will find that life is still worth living," adds Nusom.